News hardware Samsung Galaxy XCover 6 Pro, a shockproof smartphone for professionals or clumsy
Now that most of the flagship models of the year have been released, Samsung is facing another market, that of the pros and the awkward with the revamp of its XCover range, which promises strength and longevity to its happy owners.
The booming market for rugged or shockproof smartphones
In the Samsung Galaxy family, of course, we all know the S, Z, A or even M, but there is another very important band that we don't talk about that often, because the models renew themselves more slowly, These are the Galaxy X, or rather the XCover, ultra-resistant smartphones for professionals, but not only …
In jargon, smartphones like this are called rugged smartphones, we mean shockproof. And although they are developed especially for construction or construction professionals, to ensure sufficient resistance to the whims of work, many of these smartphones are also found in the world of events, among mountain guides or in the automotive field.
And if before it was really about covers weighing several hundred grams, current technologies allow us to have something very close to more traditional smartphones, which opens the door to clumsy individuals who break everything they touch.
Samsung Galaxy XCover 6 Pro, a robust design and a complete spec sheet
Unsurprisingly, the Samsung Galaxy XCover 6 Pro smartphone comes with the promise of a shockproof and ultra-durable device. To do this, he has a Gorilla Glass Victus protectionone of the most resistant glass of the moment, a IP68 certificationwhich ensures that it can withstand rain, dust or even mud in the event of a sudden fall.
Finally, and this is an important topic compared to conventional smartphones, The Galaxy Xcover 6 Pro benefits from the famous MIL-STD-810H certification that we see more and more often, especially on laptops. This so-called "military" standard provides strength and increased protection against shocks, vibrations, bad weather or extreme temperatures, both positive and negative.
At the level of the technical data sheet, The Galaxy XCover 6 Pro has a 6.6-inch LCD screen in Full HD + at 120 Hz, a Qualcomm Snapdragon 778 processor, 6 GB of RAM, 128 GB of storage and an additional SD port to increase its capacity. It is also fully compatible with 5G and Wi-Fi 6E.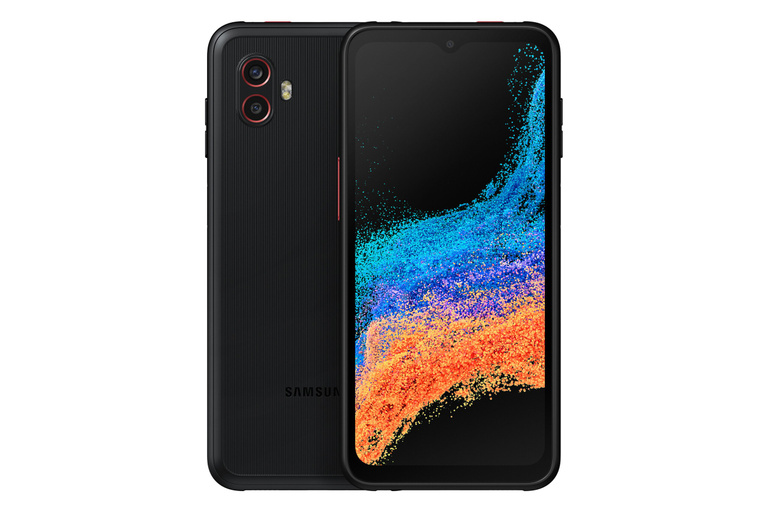 Good surprise on the camera side, as we can count on a 50 Mpx main sensor and an 8 Mpx sensor for ultra wide angle. Finally, the The 4050 mAh battery seems to cut to guarantee between 1.5 and 2 days of autonomy on the telephone.
But who says special phone, says special features! So, among all these little touches of his, we notice him the device will be fully usable with gloves"even often" replies Samsung. Its NFC chip will be able to replace badges and can act as a payment terminal. It is not necessary to have an additional TPE. It can also be used as a barcode scanner for inventories for example or in walkie-talkie mode thanks to a configurable button.
Full of beautiful promises that professionals should once again fulfill but which also presents serious arguments for individuals looking for a device resistant to all the little annoyances in life.