Could Microsoft Develop Its First Portable Xbox Game Console? Many rumors have been going in this direction for several years, but the reason and the reality of the strategy put in place by Xbox do not necessarily go in this direction. We have considered the possibilities.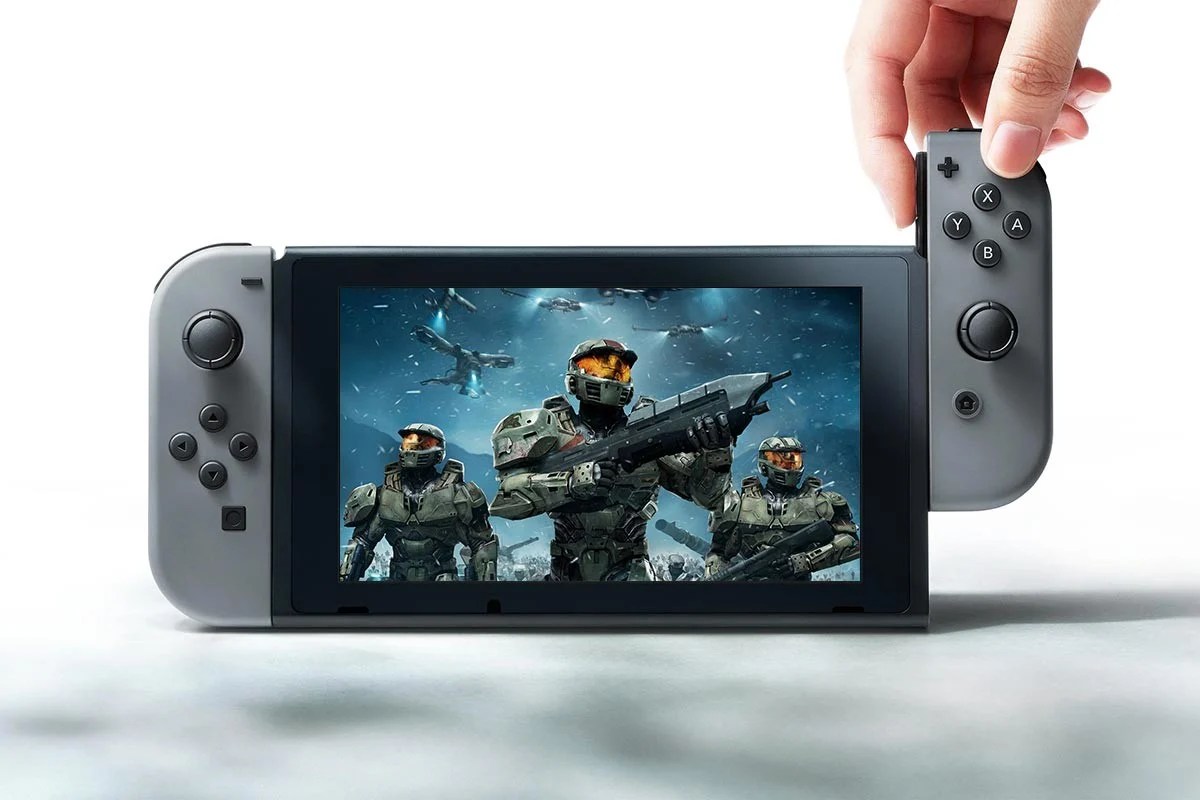 Fueled by the success of the Nintendo Switch and the arrival of cloud gaming, the imagination of an Xbox handheld console developed by Microsoft has sprouted in many minds and has been the subject of corridor rumors since the launch of Generation 9 in 2020.
The most attentive fans of the brand may have noticed the winks sent by some Microsoft journalists by now accustomed. We can now say that the company's teams are thinking about a portable device that goes in this direction. But, between thinking about a product, announcing it and marketing it, there are obviously huge steps to be taken. In other words, it's a device that may eventually never see the light of day. Plans can change as the other said.
Waiting for possible leaks that would allow us to better understand this project, let's think about the different paths that Microsoft could pursue. One may also wonder if such a device would really make sense in the current Xbox strategy.
Native games or cloud gaming?
Before looking at the different hypotheses, a final point of explanation to be clarified. Today, there are two main ways of thinking about a portable device that can deliver video games to consumers. You can build a device that can run games natively, and that requires compelling game developers to customize their titles specifically for your machine, often with significant constraints on game performance or graphics quality. This is the path taken by Nintendo for Switch or by Valve with Steam Deck.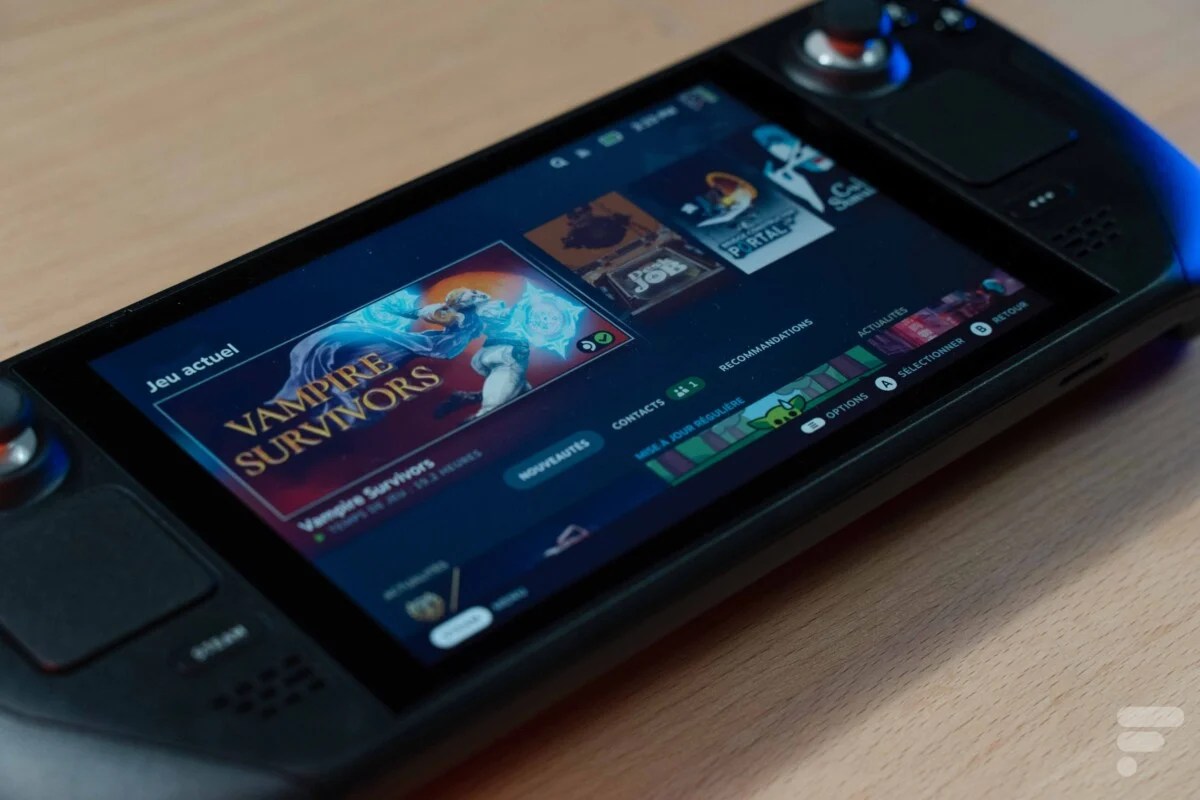 The other path is that of cloud gaming. This allows the need for computing power to be deported to the servers of the publisher of the service, and therefore to considerably lighten the mobile device which is then content to read a video stream and send commands from the joystick. In principle, this greatly facilitates the catalog of games available on the device. The downside is that it requires a very good connection, wireless in addition. Another problem: as soon as you leave the house, you absolutely need a 4G or 5G connection to keep playing.
It should be noted that nothing prevents a console in the first hypothesis from also accessing cloud gaming. Several games available on Nintendo Switch are available thanks to cloud gaming (Kingdom Hearts And check For instance, A Plague Story: Requiem presto), often at the cost of a very degraded user experience.
We know Xbox's appetite for cloud gaming, so that's a crucial question when we envision a handheld console developed by Microsoft.
Hypothesis 1: a portable Xbox Series S
Despite months and months of Xbox Series S leaksLockhart", the arrival of the small Microsoft console alongside the Xbox Series X was a nice surprise. This extremely compact console for a new generation product impressed us during our test. To the point of imagining a portable version of this console?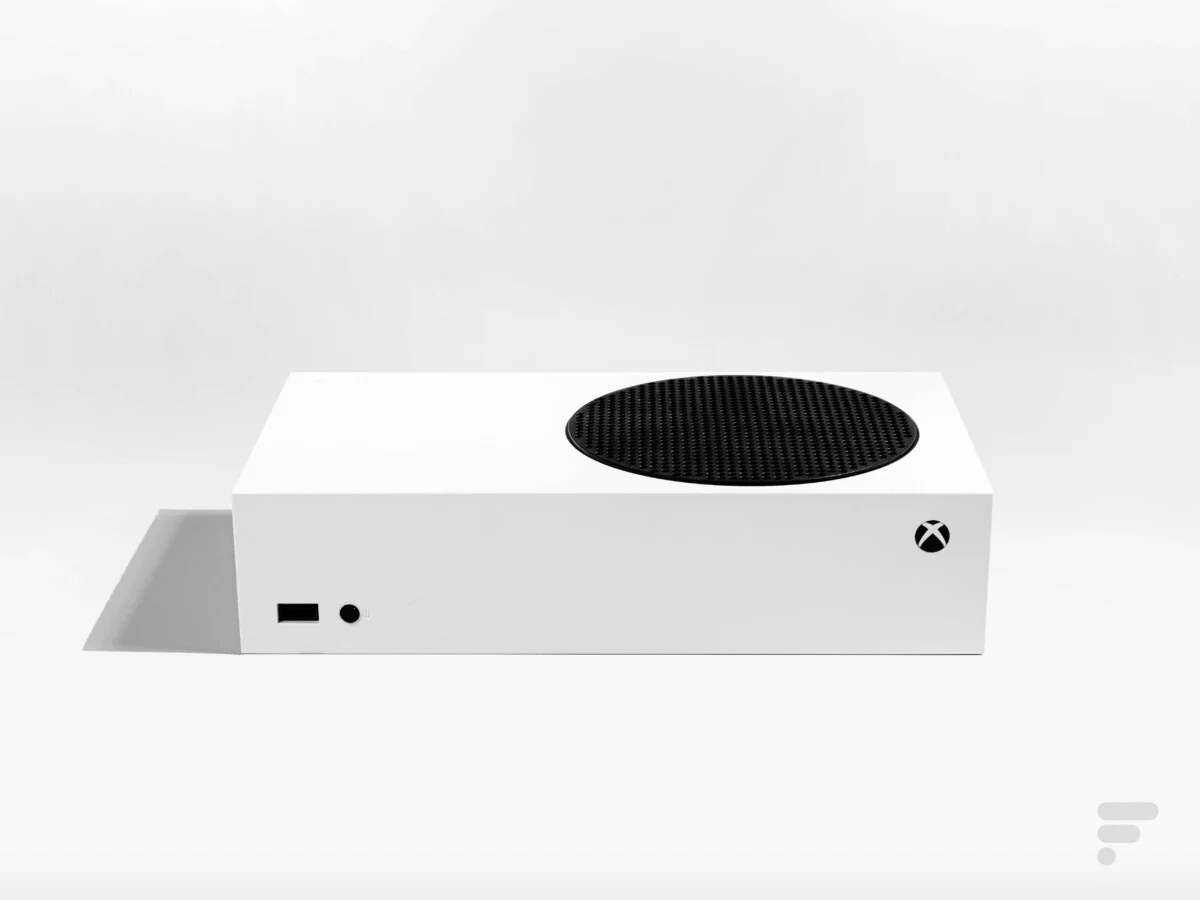 The idea is not stupid. It would allow Microsoft to ensure that all Xbox Series S games we know today will be compatible with this possible portable version. Unfortunately, it seems impossible to reach in the state. In fact, the Xbox Series S consumes between 80 and 85 watts and is equipped with a 165-watt power supply. We are a long way from the 20 watts used by the Steam Deck with the same type of architecture.
To reduce these consumptions one would have to rely on the next generation of AMD components, but in this case the architecture of the machine is changed and the compatibility of the games is no longer guaranteed as simple. Same thing if we decide to reduce the definition of the display while the Xbox Series S is designed to go from 1080p to 4K.
Hypothesis 2: a dedicated portable console
Microsoft could also choose to develop a brand new game console, unrelated to the features of the Xbox Series S and X. This choice has the advantage of allowing Microsoft to design a bespoke product such as Valve's Steam Deck, with controlled consumption and power of calculation limited to viewing 720p (or approaching) games. There, we can even imagine Microsoft using the upcoming AMD Zen 4 and RDNA 3 architectures to improve efficiency and offer something very convincing against Nintendo and Valve. Proximity constraints with Xbox Series S and X are no longer relevant in this scenario.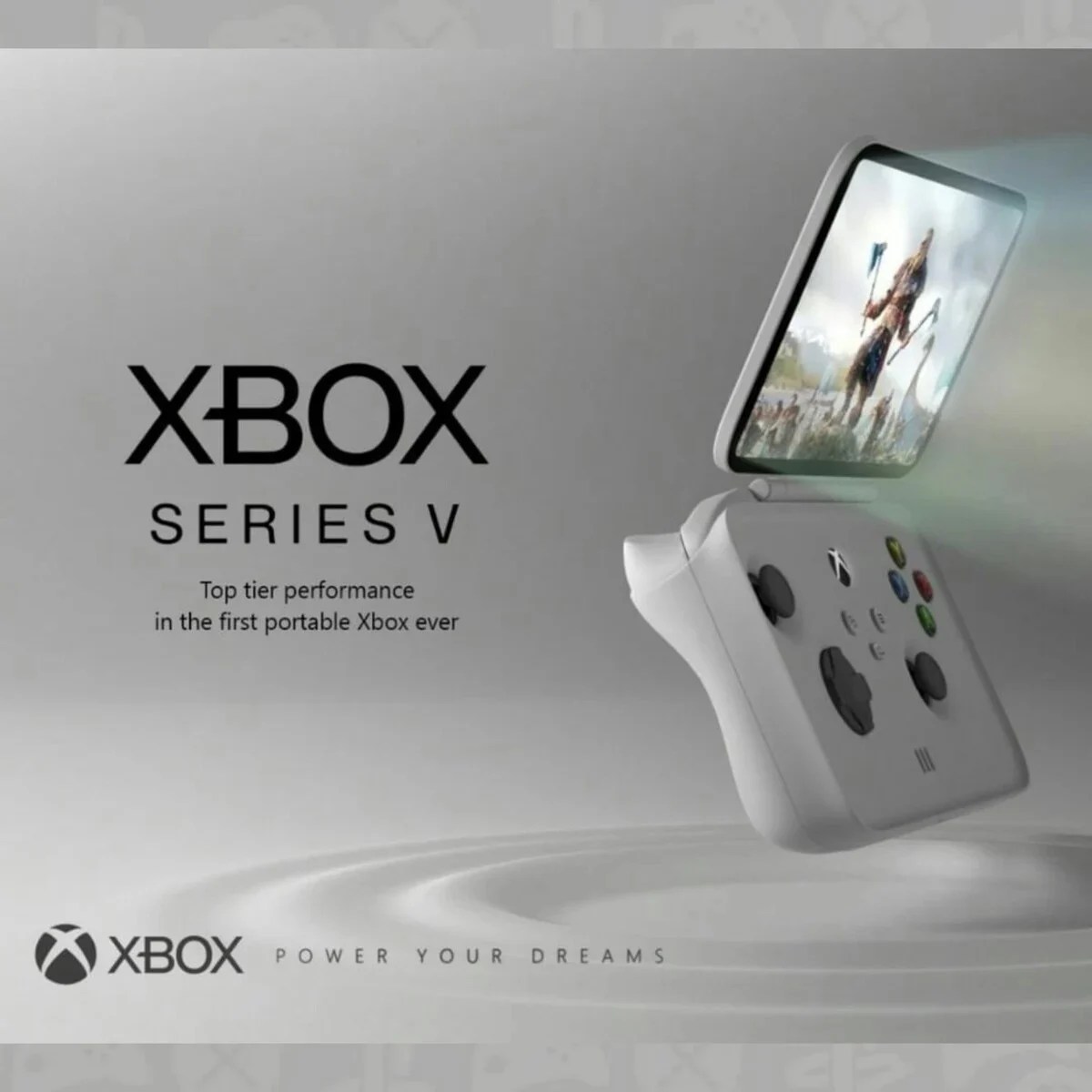 However, the disadvantage of this hypothesis lies in the constraints for video game creators. The number of versions of a game to be released has multiplied in the last generation. Cross-platform play can now be released on PlayStation 4, PlayStation 4 Pro, PlayStation 5, Xbox One, Xbox One X, Xbox Series S, Xbox Series X, Nintendo Switch, PC (Steam), Steam Deck, Xbox Cloud Gaming, Google Stadia , Epic Games Store, Android, iOS. For each of these versions, the developers must make adaptations of the game: the launch of a new Xbox console in this hypothesis would result in a completely new performance profile of the game.
A virtuous circle must then be created: to be followed by developers, Microsoft should be able to sell enough portable Xbox consoles. Otherwise, the developers may simply decide to ignore this machine, as was partly the case for the Wii U or PS Vita in their day.
Hypothesis 3: a console dedicated to cloud gaming
The idea that could immediately come to many gamers' minds when considering a portable Xbox would be a console designed for cloud gaming. We therefore remove the constraints both on performance, since games do not run natively on the machine, and on adaptation by game developers.
As explained above, the problem with this hypothesis is the limitations of such a machine. If it is not compatible with 4G or 5g, you cannot play as soon as you leave the house. This also implies a mandatory Xbox Game Pass Ultimate subscription to use the device.
Hypothesis 4: a gaming laptop
It's a scenario we think less of, Microsoft offers a range of PCs with its Surface family, and we know the same engineers are responsible for creating the Xbox. One could imagine for the first time a Surface product really aimed at a gamer audience. Several Surface devices have in the past integrated the Xbox Wireless protocol to easily connect an Xbox controller without using Bluetooth.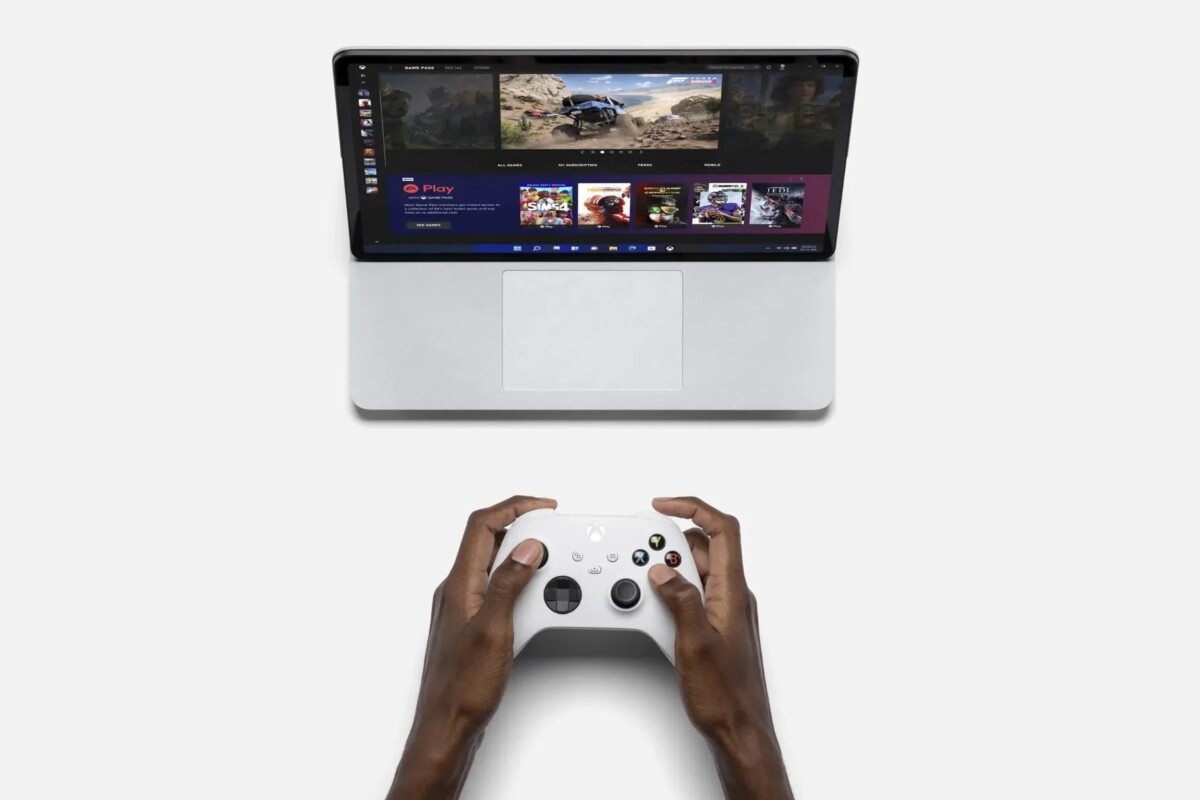 In this scenario, Microsoft would have the ability to use the Xbox Series S architecture to build a portable PC that is ideal for video games without creating a bulky machine. Cost rationalization with the S Series would limit the selling price. Instead, we would speak in this case of a Windows PC, which no longer has much in common with the idea of ​​a portable console.
Do these ideas really fit the Xbox Everywhere strategy?
Microsoft's Xbox Everywhere strategy is simple enough to understand. It's about delivering Xbox games on as many screens as possible, around the world and with as many players as possible. If we take the definition of strategy, it is also about offering games on "devices you already own".
This is where we can talk about the elephant in the room. Does Microsoft really need to market a handheld console when any smartphone can already transform into a console with cloud gaming and a simple controller? Of course, the company can always add a string to its bow with such a new product, but that wouldn't allow it to seek out a new audience. It is much smarter to offer Xbox Cloud Gaming on the Steam Deck and continue to negotiate with Nintendo to make it one day on the Switch.
It is natural that this type of device is being studied within Microsoft and perhaps the company will be able to solve this equation to offer an interesting device. In our opinion, among the hypotheses we have proposed, scenarios 2 and 4 attract our attention, but we do not imagine Microsoft embarking on this generation of consoles. Nintendo Switch created emulators, but by offering Xbox games on consoles, PCs, mobiles, and even directly on TVs, Microsoft doesn't really need to offer a dedicated handheld console like the Switch.
---
To follow us, we invite you to download our Android and iOS application. You can read our articles, files and watch our latest YouTube videos.