The Vallée-des-Tisserands School Service Center (CSSVT) Business & Recognition of Prior Learning and Skills Service (SAE-RAC) has had a makeover – a modernized brand image now accompanies their brand new website.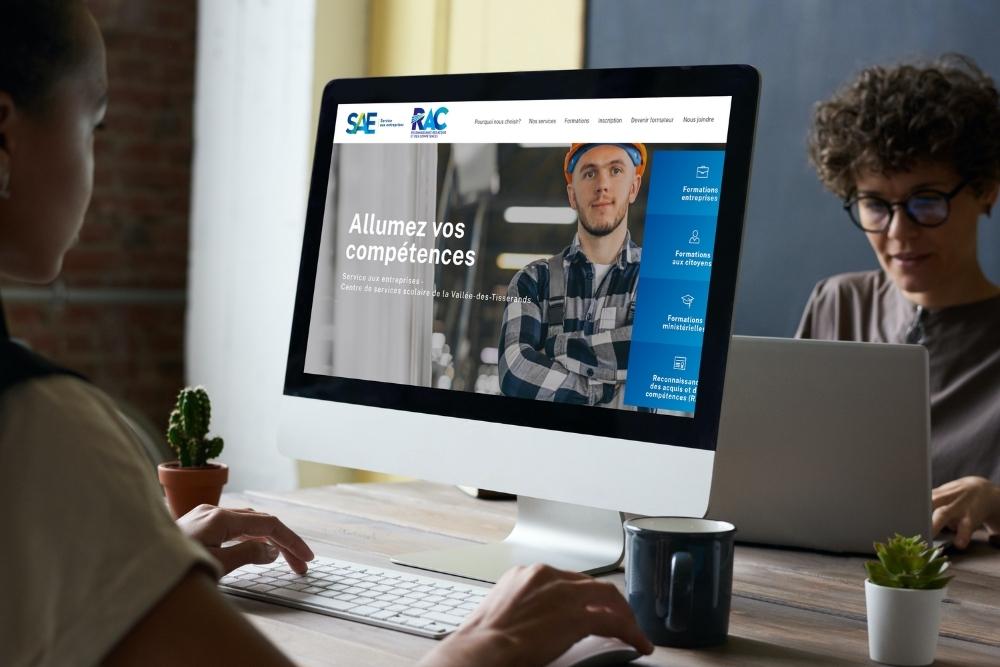 The CSSVT SAE-RAC has been offering various training courses in the region since 1977. Despite the rapid evolution of web platforms and the consumption of online information, the SAE-RAC had never had the opportunity to develop a customized space there.
"It's no longer a secret: websites are the gateway to communicate with the community and advertise our training. We are very happy to finally be on the web and to be able to present the scope of our offer to businesses and citizens of the region ", quotes Sabrina Proulx-Latour, Coordinator of Business Services & Recognition of Prior Learning and Skills.
A site for businesses and citizens
Discussions were therefore started in the winter of 2020 to design a platform capable of satisfying both the information needs of businesses and citizens. The SAE-RAC also wanted to review its brand image, to get closer to the reality of users who are questioning and requesting these services.
"We cater to a large audience made up of adults seeking professional development or renewal. Our great challenge was to find the right words to define our entire offer, because with so many training courses available in extremely varied formulas and sectors of activity, we had to go through an editorial team that could still join all our users ", he says. Mrs Proulx-Latour.
Impacted a little by the pandemic and the slowdown of some activities, the discussions and numerous brainstorming sessions nevertheless paid off at the end of last spring, giving life to the first version of the CSSVT SAE-RAC website.
New website, new image, new logo
Signed by the Zel team, a well-known communication agency in the region, the new platform is very user-friendly and features a modern brand signature in a dynamic and refined atmosphere.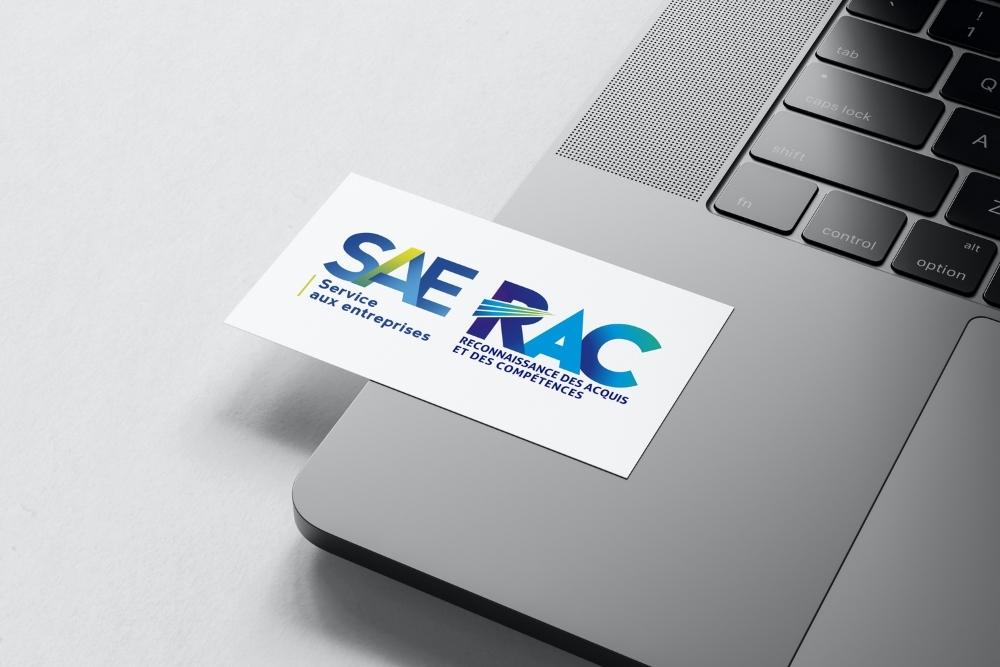 It was also necessary to think about renewing the visual identity of the Business Service while maintaining a certain homogeneity with that of the School Services Center and inserting the national logo of the RAC into it. Blue and green turned out to be the shades that harmonized best with the desired ensemble. A touch of yellow-gold was also added to the SAE logo, as a nod to the notion of light, to the eureka, in line with the slogans Light up your skills and Shine your skills.
Now you know its environment
Summer vacations are often a good time to explore other career avenues, to consider going back to school or updating certain skills, or to plan workforce development for the next season.
The Business & Recognition of Prior Learning and Skills Service therefore invites the regional community to discover its complete training offer for citizens and businesses, and then to get to know its community on sae-rac.ca.