You just got a brand new MacBook and are wondering what software to install on this computer? Here are our recommendations on must-have apps.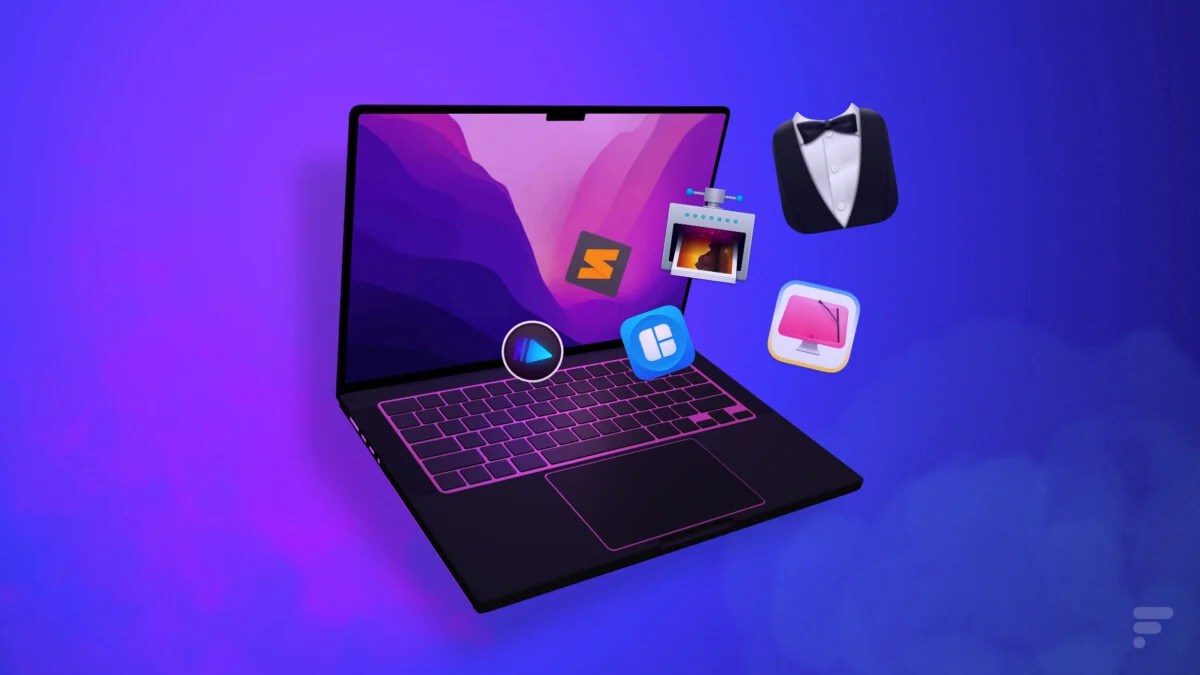 Buying a new PC is always a good opportunity to think about which applications and tools to install. Whether you're transitioning from Windows to macOS for the first time or buying a new Mac or MacBook, we've got some gems to recommend.
Of course we could fall into the trap of the easy recommendation, that of the applications you already know: Slack, Spotify, Discord and others. No, here it is a question of recommending small applications that immediately proved indispensable for our use on Mac. We will not hesitate to recommend Microsoft Edge or Google Chrome either. No more than one of the Apple applications already pre-installed on your Mac that we encourage you to try before considering uninstalling.
Bartender 4 to manage the menu bar
If you bought a new Mac, it likely has a screen with a webcam notch. Bartender makes it easy to manage the menu bar located at the top of the screen.

In particular, you will allow all applications that wish to place an icon in the top right bar of the operating system to end up in the Bartender menu. By default, due to the notch, the space left for applications is very limited. The application has the advantage of allowing a good level of customization.
The application is free for 4 weeks, then requires a license of 19.44 euros. A fairly common economic model on macOS that allows you to remunerate application developers. Note that there is a free alternative: Dozer.
Download the bartender 4
Magnet – Get the best Windows feature
Windows objectively and unanimously offers a feature superior to macOS: Snap Assist. It allows you to easily manage and rearrange the windows on the screen. The best known example is the ability to have an app occupy the right or left half of the screen by simply dragging it to a ledge.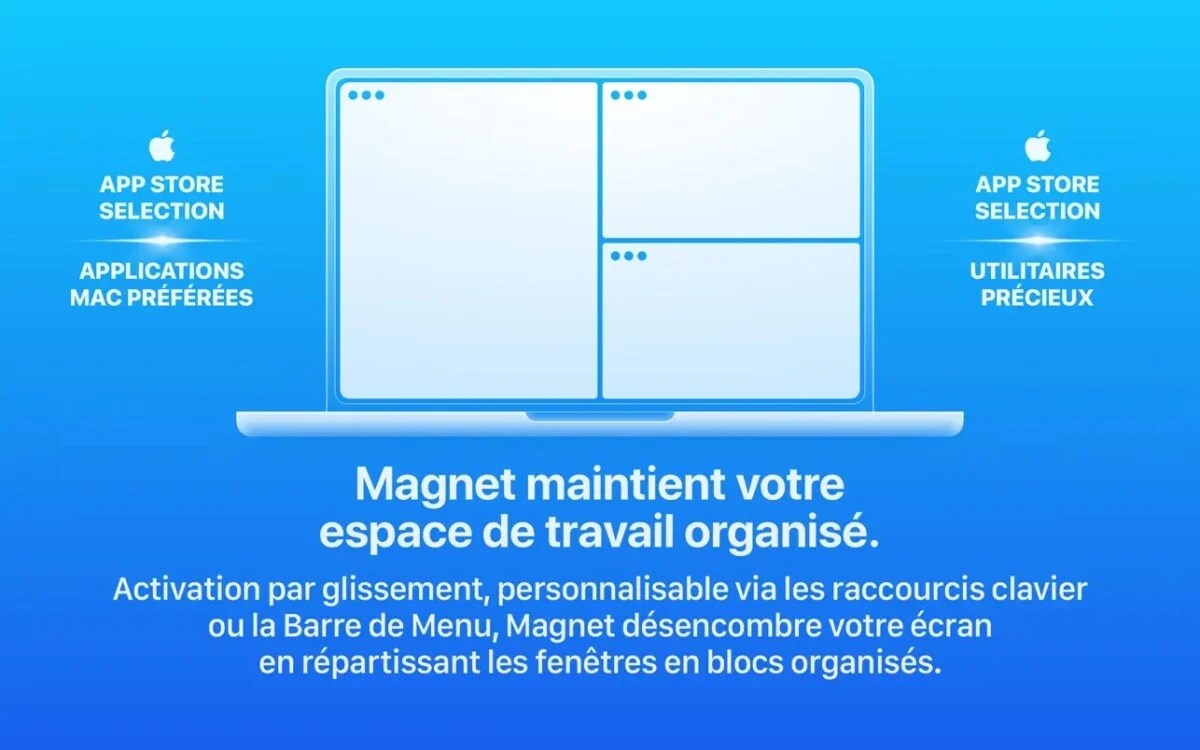 Magnet is known to Mac users for adding this valuable feature to macOS. Better, it also replicates Windows keyboard shortcuts. Therefore, a stroke of Ctrl + Option + left (or right) arrow immediately pastes a window to the left. Control + Option + Up Arrow brings it to full screen.
An essential € 7.99 turnover on the Mac App Store. There is a free alternative: Rectangle.
Download Magnet from the Mac App Store
IINA: VLC, but better
IINA is like VLC, but more suitable for macOS. This video player handles all formats with a beautiful interface and outstanding performance.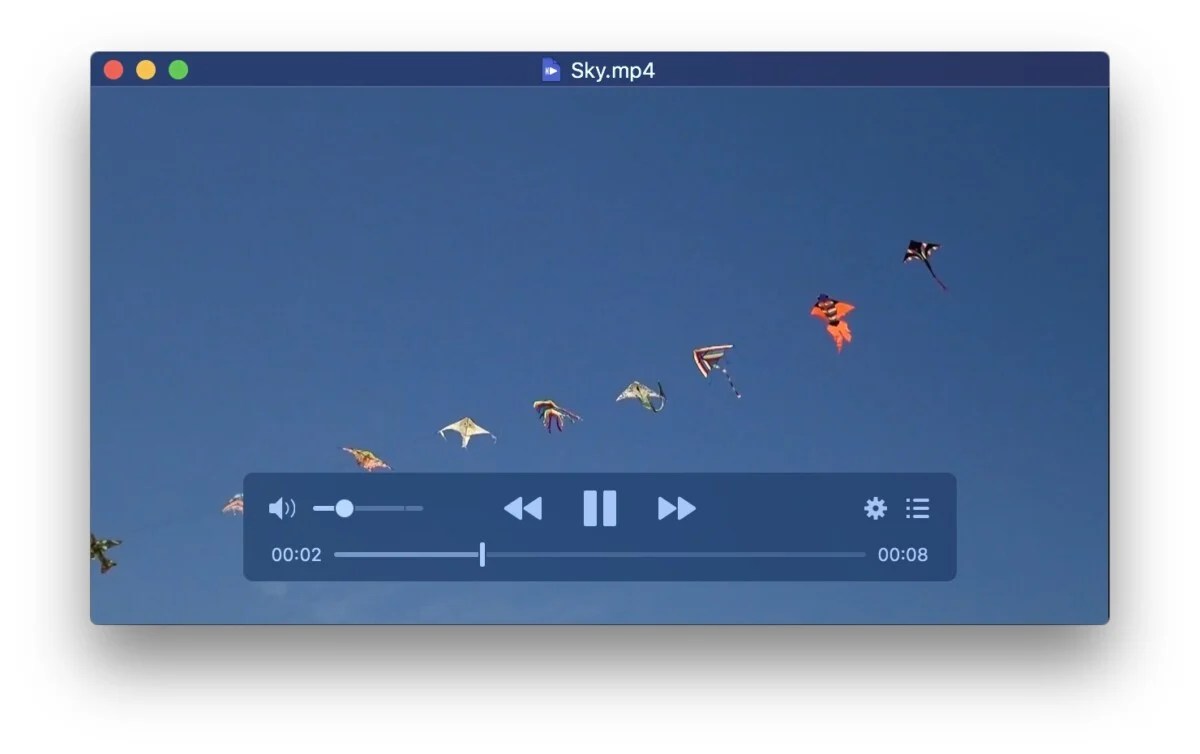 The application is open and free. What else can be said?
Download IINA
Browserosaurus: Save time with our browsers
If you have several browsers installed on your machine or some native web services applications, Browserosaurus will save you valuable time. This program intervenes when you click on a link sent, for example, in a messaging software such as Discord. It will then suggest which browser or application you want to open the link with.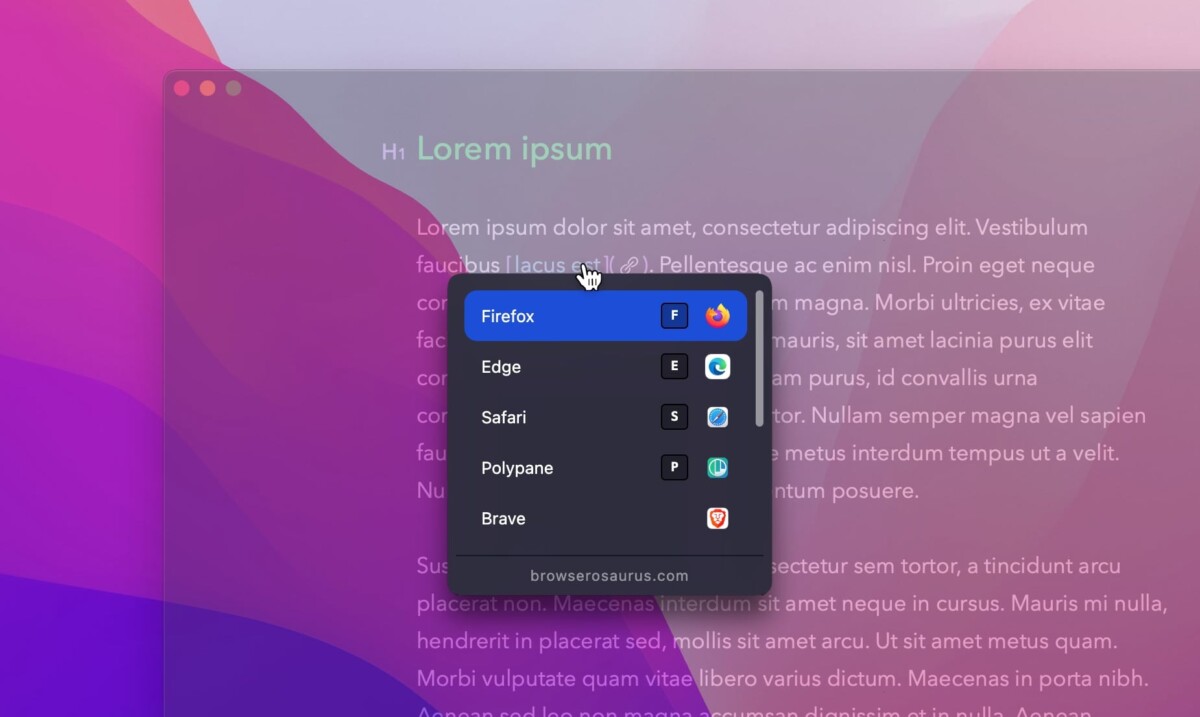 This is especially useful if the browser you use for your work is different from your personal browser. A great way to keep work and staff separate.
Browserosaurus is a free and open source application.
Download Browserausorus
Dropover: Drag and Drop 2.0
Drag and drop files on macOS is really very convenient to use. It allows you to drag and drop any type of file from one application to another very easily. On a MacBook with the simple touchpad, however, it is sometimes frustrating to walk long distances on the screen with your finger pressed firmly on the trackpad.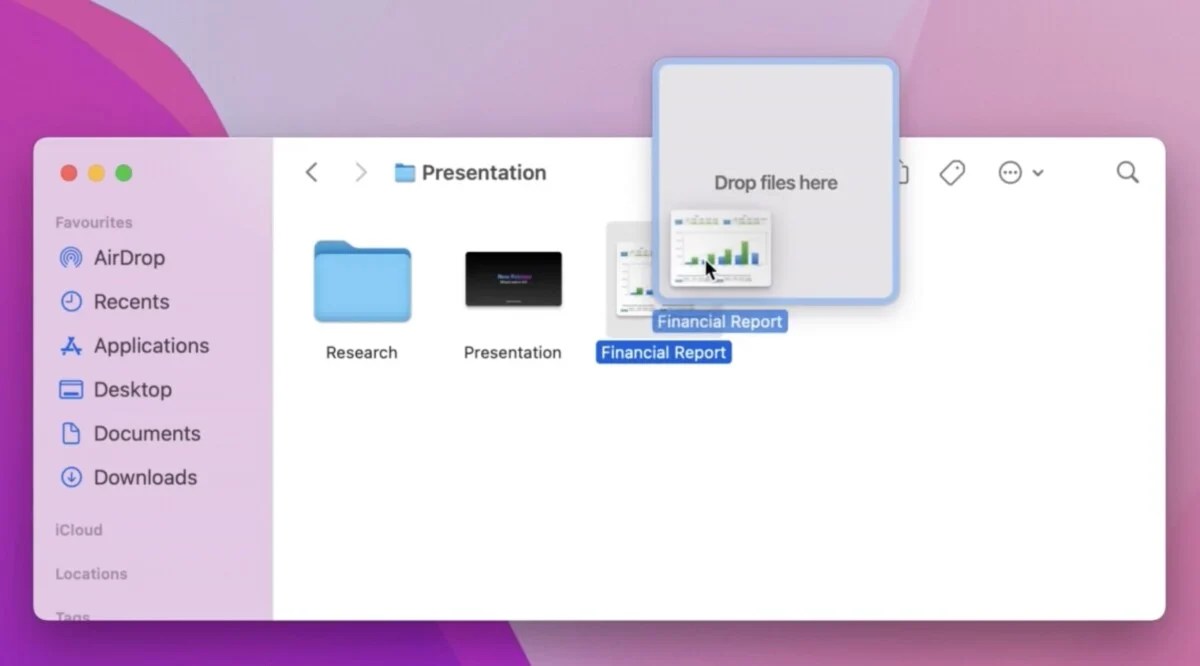 Dropover allows you to create a small virtual space where you can store your files on the go. It's like a little virtual shelf that you quickly put a few files on. You just have to open the new application and recover all the files from the small Dropover space to make it disappear. Advanced users will be able to go further with the application by automatically transferring files to yours clouds prefer. You can also ask Dropover to monitor a folder to automatically create a shelf when a file is added (useful for the screenshot folder).
Dropover offers a free trial on the Mac App Store for 14 days. The full version costs 3.99 euros.
Download Dropover from the Mac App Store
Cooldown: gain autonomy in one click
Starting with macOS Monterey, Apple's operating system incorporates a power saving mode similar to that of iOS and quite powerful. It lets you skyrocket your MacBook's battery life in exchange for some performance. Problem, its activation is hidden in the confines of the macOS Battery menu. Not very practical to activate it or not at will.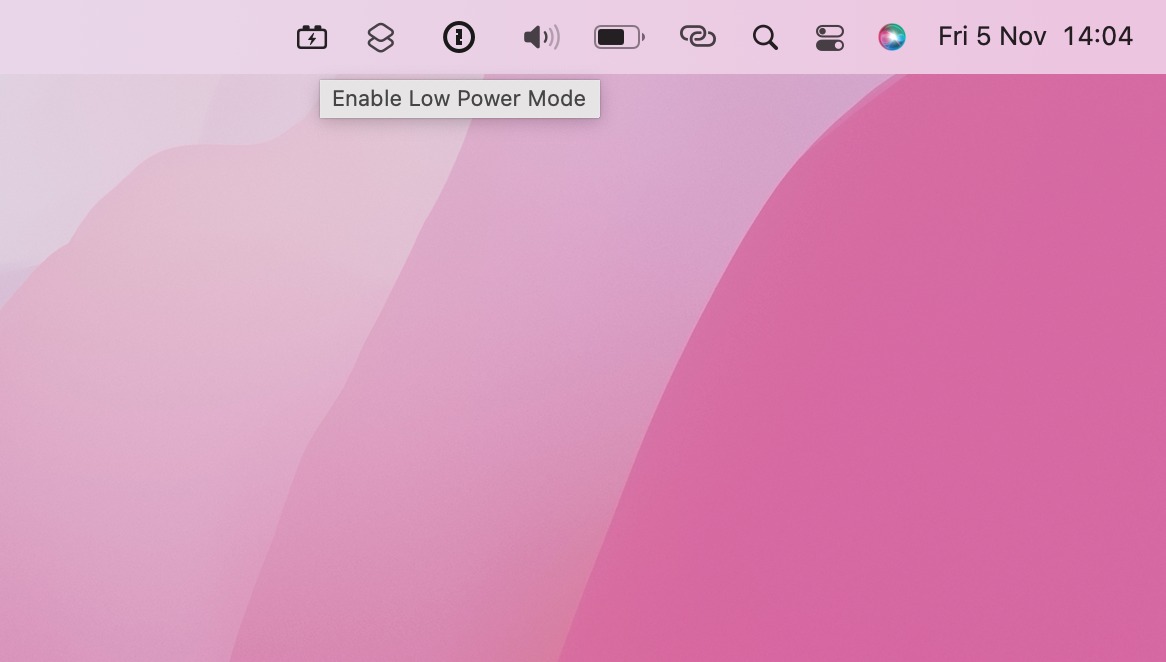 This is where Cooldown comes in. This little application gets to host a new icon in the menu bar to activate the power saving in one click. Going back to performance mode is just as easy. To do it right on your Mac, the app cleverly uses Apple's shortcuts created with the Shortcuts app.
The application is free, but the developer offers to pay for it on his site.
Download Recovery time
The Unarchiver: for all compressed files
Windows has 7-zip, macOS has The Unarchiver. A simple and free application to extract any compressed archive format.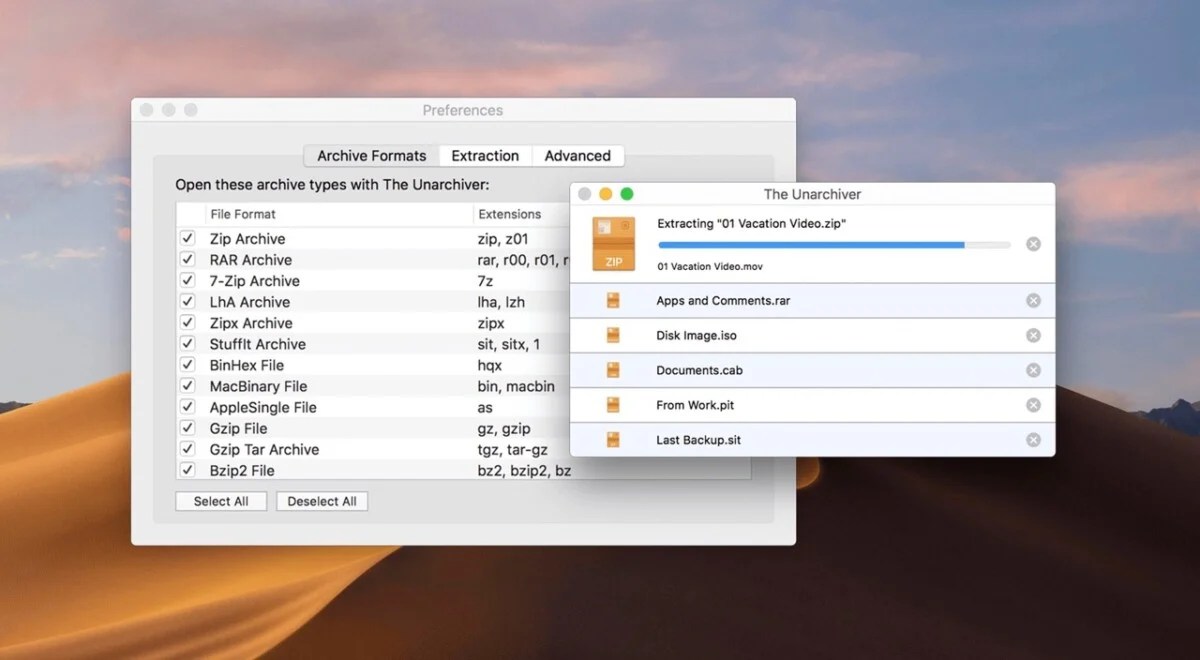 What else can we say except that the application is available on the Mac App Store.
Download The Unarchiver from the Mac App Store
MonitorControl: Adjusts the brightness of external displays
The macOS Control Center allows you to change the brightness of the screen with one click. It is very practical and you get used to it quickly. Unfortunately, the system doesn't handle all external displays the same way by default. This is where MonitorControl comes in.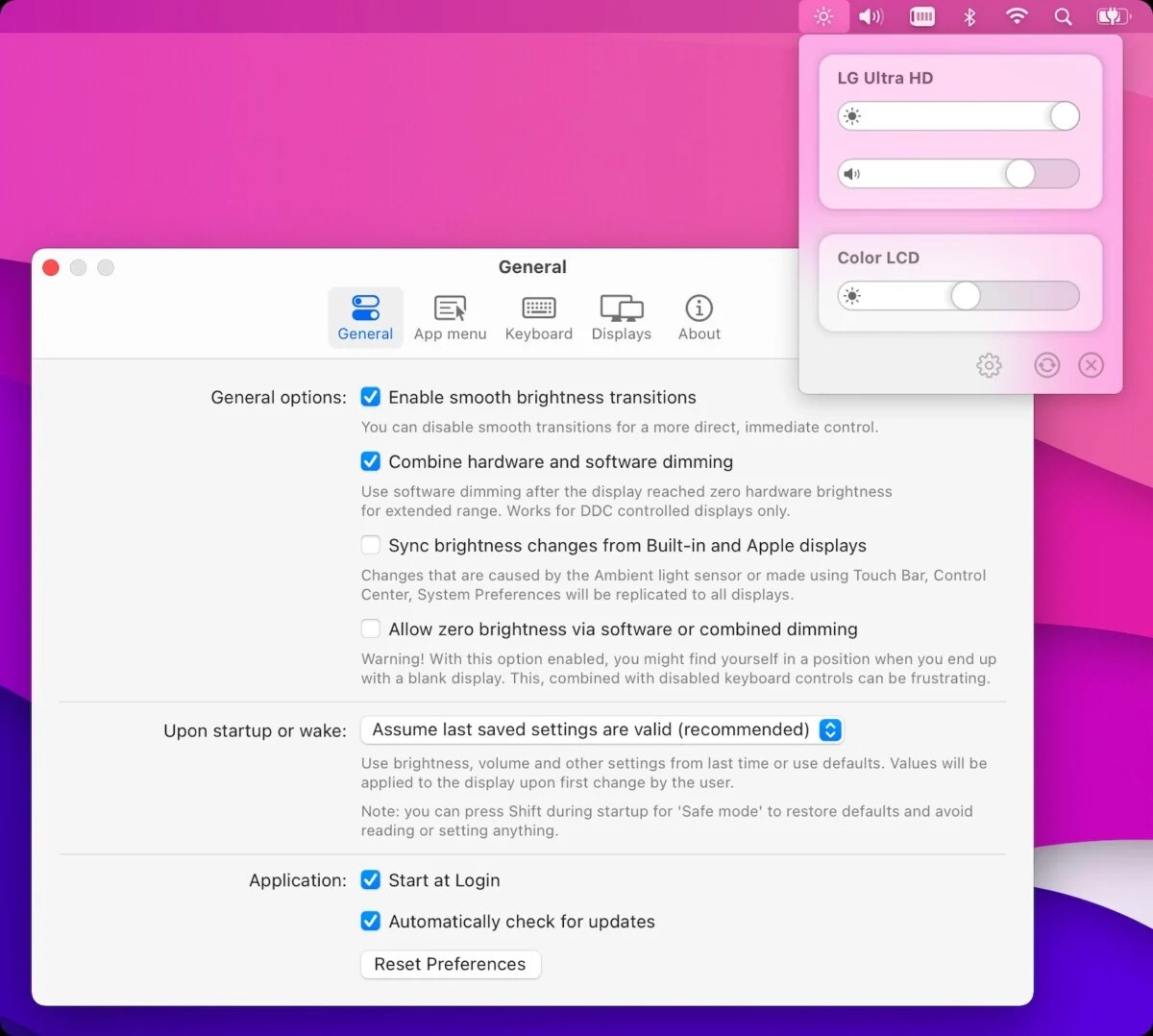 This completely free application allows you to change the brightness or volume of an external display from macOS or MacBook keyboard shortcuts.
Monitor control
CopyClip: A history for the clipboard
The default clipboard handling on macOS is not the most optimal. Fortunately, there are some utilities to improve this basic feature. If you multiply copy-paste throughout the day, don't hesitate to test them.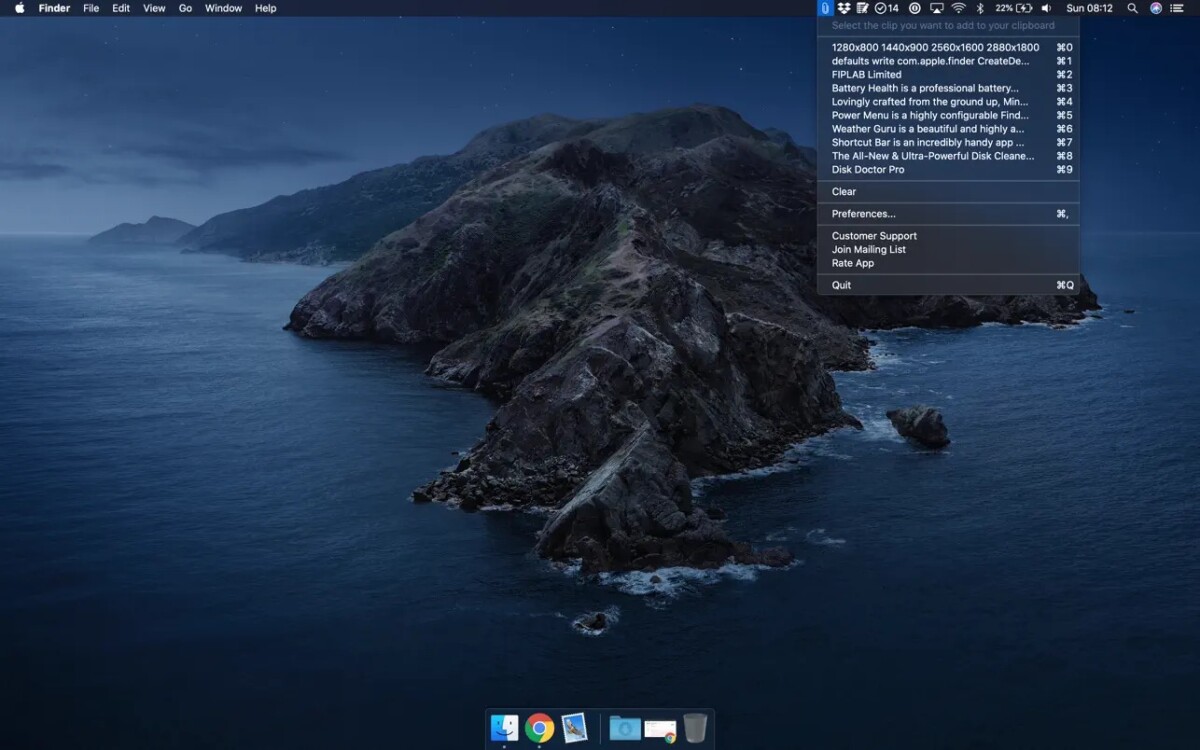 For example, we offer CopyClip which adds a clipboard history accessible directly from the menu bar. It has the advantage of being free. Other applications are also very popular in the field such as Maccy. It is also a feature built into more comprehensive software such as Raycast.
Download CopyClip
ImageOptim: Lightens the images you share
ImageOptim says it all in its name. This program allows in a single drag and drop to quickly optimize several image files.

Free and open sourceuse several small, highly optimized programs to reduce the size of your JPG or PNG files before you can share them on the web.
Download ImageOptim
Karabiner-Elements: Enhance Apple's keyboard for free
Apple obliges, the AZERTY keyboard of Macs is different from that of keyboards under Windows. Apple's keyboard highlights keys that are more difficult to reach by default with a Windows keyboard such as "@" or accented capital letters. Conversely, some special characters become more complicated to type on Mac like French quotes and square brackets.
Karabiner-Elements is a popular application that allows you to configure new shortcuts for the Mac keyboard, thus facilitating certain actions. You can even import shortcuts created by other users with just a few clicks. We offer you our set:
Here are some examples of easier-to-access fonts:
Command + <: "
Command + Option +>: "
Command + (: [
Command + ) : ]
Command +! :
Please note that the shortcuts we offer do not replace the pre-existing ones. These are therefore new possibilities, without losing anything of the Mac keyboard. The application is open and free.
Download Karabiner-Elements
Sublime Text: the simple and complete text editor
Among the myriad of text editors for macOS, Sublime Text is both one of the simplest and one of the most comprehensive. Compatible with any type of format, and in particular most of the formats used in programming, Sublime Text offers some essential functions. For example, autocomplete to reuse a variable name and good syntax highlighting.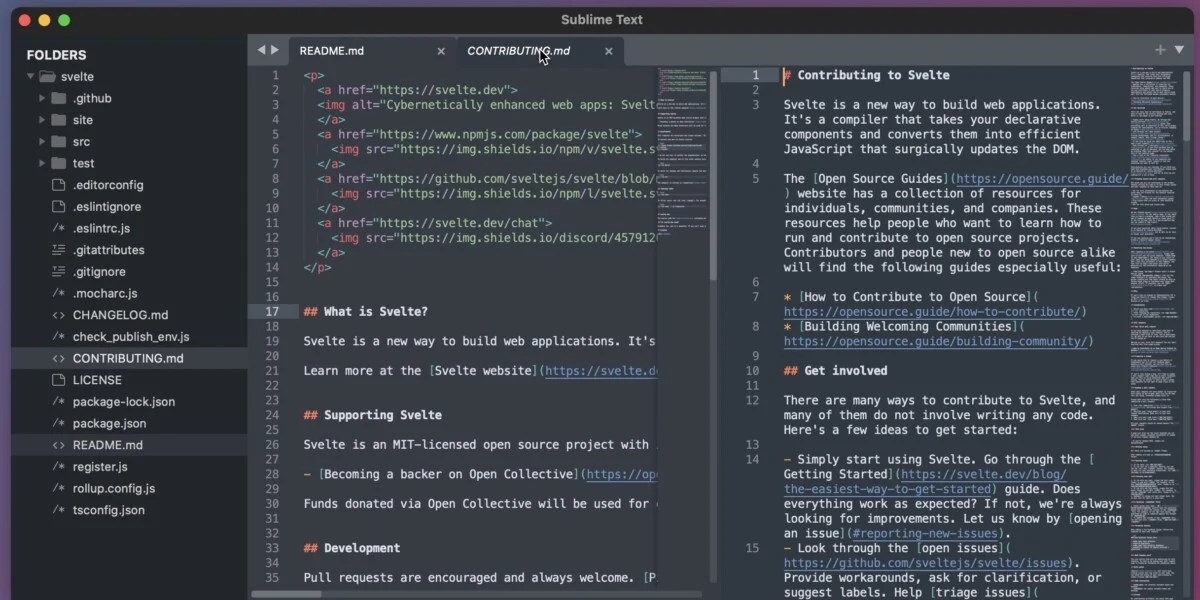 Sublime Text is available and usable for free, but the developer requires the purchase of a license for extended use.
Download SublimeText
CleanMyMac – Thoroughly clean your Mac
When you uninstall an app on macOS, it may leave some files here or there. All of this can pile up and clutter up your storage space. Whether it's cleaning these files or determining what can slow down your machine's performance, CleanMyMac gives you the ability to thoroughly clean all your Mac problems.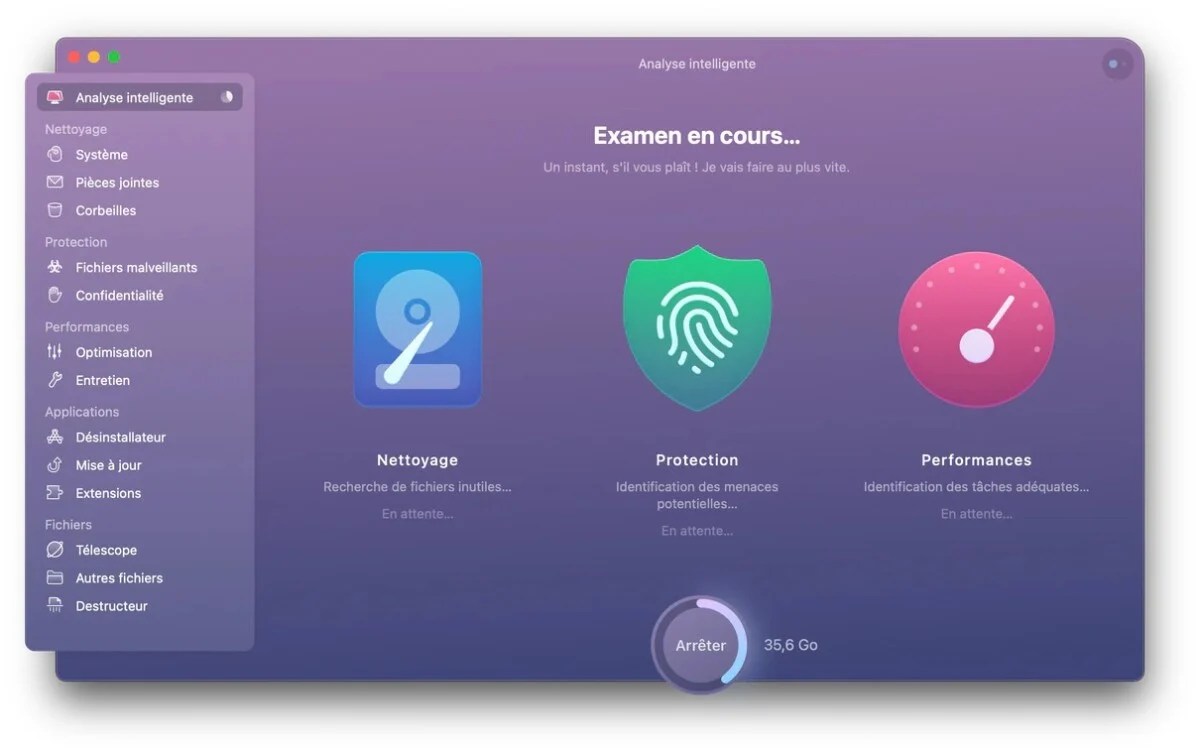 The software interface is very simple to use and focuses on cleaning, protection and data performance. This is complete software at a premium price. The lifetime license retails for $ 89.95 for a Mac without an upgrade guarantee. A subscription to keep a license up to date is offered at $ 79.95 per year for a Mac.
A trial version is available on the Mac App Store. We don't prefer to offer alternatives to this software. Most applications claiming to clean your Mac available on the internet may contain malware or be too heavy to clean up and prove dangerous.
Download Clean My Mac from the Mac App Store
And the others
This concludes our list of must-have apps for a new Mac. We've focused on custom apps for macOS, but of course there are some great cross-platform software out there. We quickly mention Affinity Photos for image editing, Bitwarden for password management, Notion for organizing your work, Microsoft To Do or OneNote for taking notes or managing tasks.
You can share your recommendations in the comments. What are the tools you couldn't live without? Which apps do you download first with a new machine?
---
To follow us, we invite you to download our Android and iOS application. You can read our articles, files and watch our latest YouTube videos.