Game news Hyenas: is SEGA's new FPS a Battle Royale?
When first introduced, Hyenas, SEGA's next hit, showed itself to be a multiplayer first-person shooter that draws heavily on Apex Legends. However, the game is not a Battle Royale.
Hyenas is not a Battle Royale!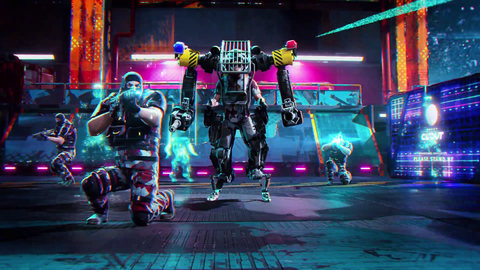 With the rise of the Battle Royale genre, based on Call of Duty: Warzone, Fortnite or even Apex Legends, people have had the right to wonder if Hyenas, the new production of Creative Assembly, is (or not) a Battle Royale. Well, know the answer is no!
While multiplayer FPS takes a lot of Apex Legends, starting with its art direction and barred side, Hyenas isn't a Battle Royale. In any case, Charlie Bewsher, the game's creative director confirmed this in an interview with IGN.
We didn't want to create a Battle Royale, but we wanted to take this idea of ​​creating this unpredictable and chaotic space where players would find new gameplay, new tactics and, ultimately, new stories to tell. Charlie Bewsher, Creative Director of Creative Assembly via IGN
The PvEvP that offers five teams of three players to compete against each other by facing computer-controlled forces will therefore not have a single map of gigantic dimensions like the one we can find in Call of Duty: Warzone, but many maps. These will be generously sized, which is larger than a Valorant's cards for example.
Each freighter is a giant sandbox of intersecting systems that create endless opportunities for the most skilled team to use the environment, security systems, mercenaries and opposing teams to take advantage.
Several playable heroes like in Apex Legends
While the game isn't Battle Royale, note that it also takes the idea of ​​Legends from Apex Legends. The hyenas will in fact feature several playable heroes with unique abilities. The Pro (The Pro) is a bank robber with a shotgun, but also a deployable turret. This character is recognizable among a thousand as he wears a mask of Richard Nixon, the 37th President of the United States.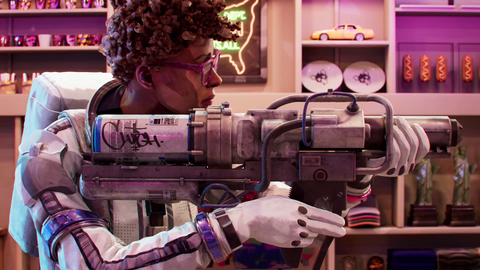 For his part, Commander Wright is an astronaut equipped with a gun that makes foam barricades; ideal for creating shelters, but also for making platforms for climbing. If we look at the announcement trailer (available above), we can also see a sniper or acrobat who looks particularly agile. In any case, even if Creative Assembly has not detailed all these characters, we already note that there are three types of Heroes: the former are made for action; the latter are fast or stealthy and the latter are support characters. They can create barricades like we've seen before or even hack machines.
Recall that Hyenas does not yet have a release date. However, the game is expected on PC, PlayStation 4, PlayStation 5, Xbox One, and Xbox Series X | S. Also note that an alpha version will be released. To register just click here.
---
Read also: