On the occasion of the announcement of the partnership with Global Game Jam, we had the opportunity to ask some questions to Mike Wilson and Ryan Douglas.
For information, Mike Wilson is also the co-founder of Digital developer and Ryan Douglas is an innovator in all things medical technology.
Where does this desire to create DeepWell and to take an interest in mental disorders come from?
Mike Wilson (MW): We met on Vancouver Island, Canada with the firm intention of establishing ourselves as a refuge. We've both been successful in our industries – video games and medical technology – and we've found ourselves spending much of our supposed "early retirements" talking about the need for breakthrough therapies. It was then that we realized that together we could combine our unique skills and disciplines to make a difference in the global mental health crisis.
We know that some games like "Ico" are already being used for therapeutic purposes. Is DeepWell's goal to offer this same type of games or to specialize them thematically?
MW: Yes, we have a general feeling that those who have developed games with therapeutic abilities have not been given the recognition they deserve. Ico's beautiful minimalist gameplay emphasized the relationship between its characters by essentially providing self-realization and a particular look at events that are core principles of cognitive behavioral therapy. While the game's impact on this point wasn't entirely intentional, many players quickly realized its innate therapeutic benefits. As our scientific understanding of "How" and "Why" continues to evolve, we are coming to a time where we can isolate the therapeutic elements of a game for deeper and better study.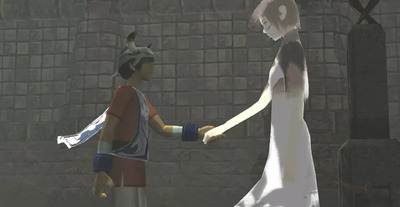 Playing a fun and addicting game where therapy is indistinguishable from the game itself is amazing. This is exactly what we intend to do with DeepWell.
Ryan Douglas (DR): We work hard to offer a wide variety of genres ranging from RPG to combat to online multiplayer. We recognize that different types of games attract and influence players differently and we want to be able to offer more types of games and provide a diverse selection of experiences for each type of player.
In concrete terms, how does it work? Let's say I'm a developer and I want to create a game to help cure anxiety disorders or agoraphobia, how can DeepWell help me?
DR: Every game we work on undergoes a thorough review by our medical advisory board. Through risk analysis and experience, we focus on the elements of games that are most therapeutic and support them with play.This analysis also helps us to prevent certain games or mechanisms from being harmful or counterproductive to our goal of healing. mental health.
The games that DeepWell publishes or produces will also be aimed at healthcare professionals (doctors, psychologists, educators, etc.) and, if so, how do you imagine these people will be supported in the development of this tool (manual for example?)
DR: Initially, our goal will be to provide consumers with easy, convenient and direct access to treatments that have the added benefit of functioning as entertainment. If successful, it is entirely possible that DeepWell's games are the first to be experienced by a large section of their audience – the scope of potential applications for this type of immersive medicine is truly vast. However, this too carries an immense responsibility. We will study, document and rigorously refine our treatment mechanisms to ensure that the medical industry understands how they work and how they should be applied.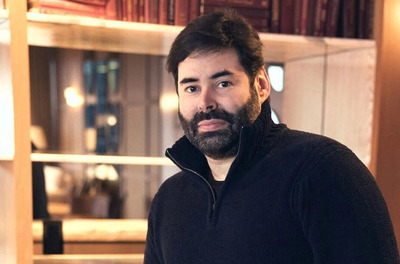 In the DeepWell presentation, you specifically talked about "already released games, which are very therapeutic, which can be explicitly presented to people with mental disorders". Could you give some examples?
MW: We know that, at least anecdotally, Animal Crossing: New Horizons is a game that millions of players were extolling for its psychological effects during the pandemic. It provided a less stressful approach to game elements, opportunities to learn skills and demonstrate skills in a positively reinforced environment. This ultimately brought his players a sense of control and connection with the community.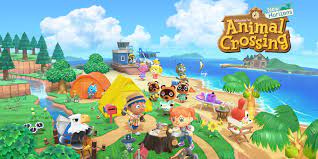 Many games do not need to be modified to be therapeutic, but they do require updates to ensure compliance with regulatory standards for the software used.
Do you think video games could become the means that would lead people with mental disorders to push the door of a doctor?
DR: From the beginning, DeepWell's goal has always been to be complementary to treatments, be they medicinal, therapeutic or otherwise.
MW: First of all, we know that a game must be fun and engaging to be as effective as any type of treatment. This means that creating any digital therapy should prioritize preserving the developer's vision of the game to create a compelling experience. That said, having in-house scientific and medical experts on board means we have the ability to substantiate therapeutic claims, but they add to engaging and well-crafted games by some of the most talented and dedicated game developers. .
In the previous question where I mentioned mental disorders, I mainly think of people who are often on the edge and who can get depressed at any time. As you already know, these types of ailments are often a difficult burden to manage on a daily basis. Do you have fears, apprehensions or simply points about which you are more reserved? (e.g. suicidal thoughts or suicide in general?)
DR: DeepWell focuses on mild to moderate symptoms of depression, anxiety or stress, as we try to reach as many people with mental health problems as possible.
Other companies are working to treat severe depression through play and we welcome these efforts. But they must be used in concert with the direct involvement of a physician.
MW: Several studies have already shown that video games have broad therapeutic potential and, moreover, are a great option for expanding accessibility to care, but they do not replace direct medical care. Instead, the games work as complementary therapy by helping people assess their current mental state and recognize when they may need additional care.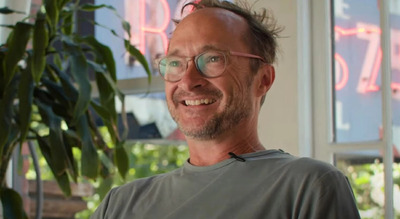 Are you only working on single-player experiences or are you considering the idea of ​​offering multiplayer or even massively multiplayer games?
RD: We believe that social play – playing with friends, family, an online community, whatever – is such an important part of games. We strive to support online communities that allow gaming to become a therapeutic tool.
Can you tell us more about the next steps for DeepWell?
MW: Our first game will be a virtual reality experience that will address stress, anxiety and depression symptoms. We combine movement and nerve stimulation to create an engaging and relaxing experience. More details will be available soon!
.