News hardware Covid 19: Your connected watch will soon be able to warn you in the event of an infection
What if your bracelet or connected watch needs to replace the unbearable antigen test? Without going that far, our activity trackers could still save us valuable time detecting the virus.
Activity trackers could help prevent the risk of Covid-19 contamination
Despite the Covid-19 epidemic no longer making headlines in the newspapers or on the opening of the 8pm newspaper, the latter is still very present, cases have even increased by 40% in a week, proving that we are still far away from getting rid of it.
At best, we should still have to deal with the virus until 2024-2025, at worst we will have to live with it for life, like most viruses we have ever known. What if vaccines and treatments advance every day, according to a study published in the scientific journal
Bmj
and picked up by our colleagues from
Guardian
the researchers are trying to move forward on another important point, namely the detection of the virus as soon as possible.
The idea is not new and consists in using the many sensors available in the different trackers (activity bracelets and connected watches) to examine our health data and instantly alert us in case of suspicion.. This would not replace (for now) the value of an antigen or a PCR test, but it could at least warn us and invite us to get tested earlier than expected.
The international study monitors data from tens of thousands of volunteers
We agree, the goal here is to alert potential Covid-19 patients (and ultimately a lot of other diseases why not) during the so-called presymptomatic period. Analyzing your data, coupled with a small dose of artificial intelligence, would effectively detect the presence of the virus, according to the researchers.
To achieve their goal, a group of 28 researchers from Switzerland, Liechtenstein, Canada, the United Kingdom and the Netherlands relied on the Ava connected bracelet, a menstrual cycle tracker for women, in order to better determine fertility periods at the order to have children.
In this study, 1,163 people under the age of 51 wore the wristband at night while they slept, resulting in more than 1.5 million hours of data being collected. Of these 1163 voluntary guinea pigs, 127 Covid cases could be detected and 68% of the infected could be detected 2 days before the first symptoms appear.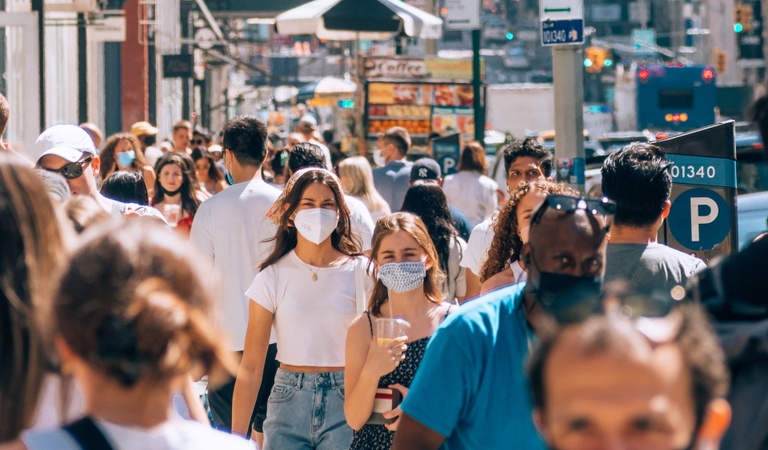 Promising results just waiting to be confirmed and improved with more data. This is the goal of the new ongoing study, which this time affects more than 20,000 people in the Netherlands and whose results are expected by the end of the year.
So maybe we will see a new type of alert appear on our smartwatches after the stress or heartbeat "Alert! Once Covid has been detected, go immediately and take the test ".