Amazfit has just unveiled two new entry-level watches, but with a "Pro" model with GPS tracking for sports enthusiasts.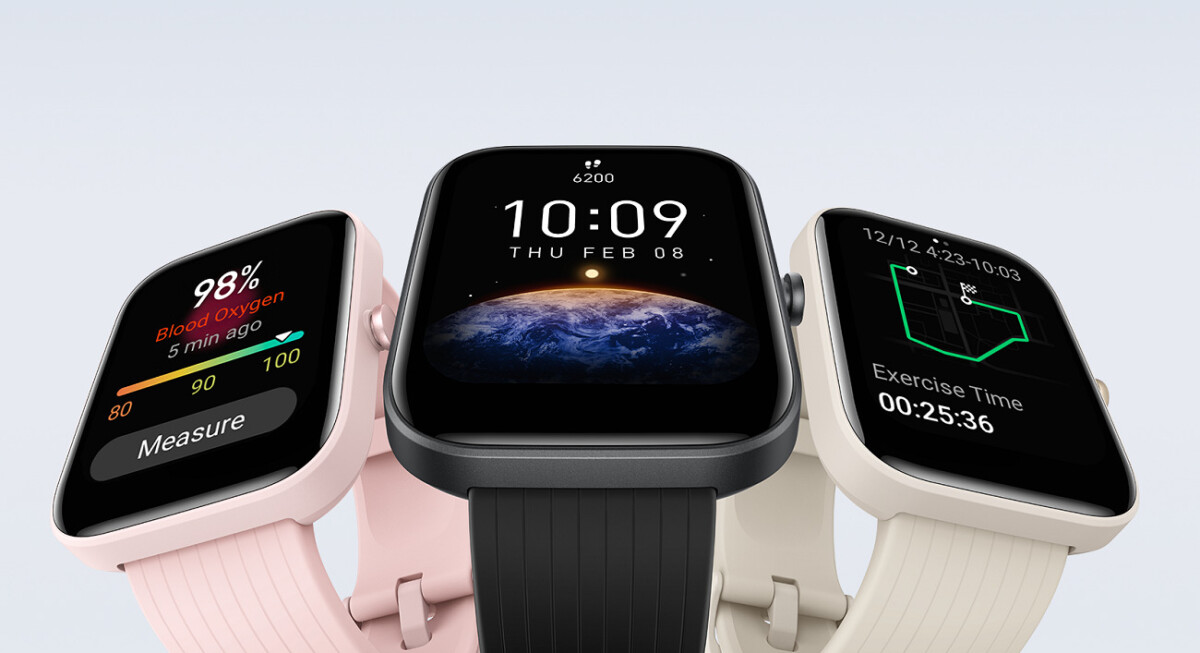 The products had already been awkwardly launched in Brazil earlier this month, now they are official. Amazfit has just officially announced its two new entry-level connected watches, Amazfit Bip 3 and Bip 3 Pro.
Recall that the Amazfit Bip range corresponds to the most accessible watches of the Chinese manufacturer, at much cheaper prices than its high-end models such as GTS 3, GTR 3 or GTR 3 Pro. Logically, therefore, we do not expect a particularly refined design, exemplary finishes or sporty measures… whatever.
In fact, on its new Amazfit Bip 3 Pro, the manufacturer announces a whole series of sanitary measures. Of course, it includes step tracking, heart rate measurement, and even blood oxygen saturation (SpO2) measurement. Recall that this measurement indicates whether you are breathing well enough and can eventually be used, with some manufacturers, to identify cases of sleep apnea.
A "Pro" model with integrated GPS tracking
But where the Bip 3 Pro surprises is not the integration of GPS tracking directly into the watch, without the need to carry the smartphone with you during running or cycling sessions. Amazfit thus announces compatibility with "Four satellite positioning systems".
Among other features of the Amazfit Bip 3 Pro, it is equipped with a 1.69-inch diagonal square TFT LCD touch screen with a definition of 240 x 280 pixels – and therefore a density of 218 pixels per inch. It is also 5 ATM certified and can therefore be used in shallow water.
A button is located on the right side to allow navigation in the menus. Also, as is often the case with Amazfit watches, the Bip 3 Pro boasts a remarkable range with a 280 mAh battery and up to 14 days of use in typical use – 7 days in heavy use.
We also remember that Amazfit watches work with the RTOS system, the same as the OnePlus Watch or the Xiaomi Watch S1. It is therefore impossible to install third-party applications on it, even if they can be used to view notifications.
The Amazfit Bip 3 Pro is already available in the United States, at a price of 69.99 euros, or 67 euros excluding taxes. A classic version of Bip 3, without GPS, is displayed for 59.99 euros, or 57 dollars excluding taxes. For now, we still don't know at what price the two watches will be marketed in France.
---
To follow us, we invite you to download our Android and iOS application. You can read our articles, files and watch our latest YouTube videos.