The economic problems and inflation, which have affected the whole world, have begun to be felt more especially in the second-hand market. While a vehicle that cost 330,000 TL 6 months ago today found a buyer for 700,000 TL, those who want to save have turned to second-hand vehicles. Significant statements were released by the president of the Manisa Autonomy Association, Arif Diz, who said he expects a rapid increase in prices due to the decrease in production of new cars which will slow down in March 2023 and that prices will decrease by at least 10-15 percent.
WHY ARE THE PRICES OF THE SECOND CAR INCREASING?
Noting that prices are steadily rising, Manisa Autonomy Association president Arif Diz said: "Prices are going up. The reason for the increase is the shortage of new cars, inflation, production costs, increases in natural gas and electricity. It is the same all over the world. The most important problem in our second-hand sector is not registered. There are many people out there who buy and sell used cars. We're not saying they shouldn't do it either, but it would be an order if they came here and were taxed. The seller is determined. He has a seat on the outside and, besides, he does this job and has income from both sides. We trade only here. We have the rent of the shop, the expenses, it happens that they sell or not because they have two jobs, because they already have money coming from somewhere. Why does this disrupt the market like this? People buy second hand cars so that their idle money doesn't melt and they keep their money saying that even if they are expensive, somehow they are increasing. Last month, 4,900 vehicles were sold to the notary in Manisa alone. Galericiler Sitesi sold a maximum of 500 of these 4,900 vehicles. We want our state to investigate who sold these vehicles and where they were sold ". he said.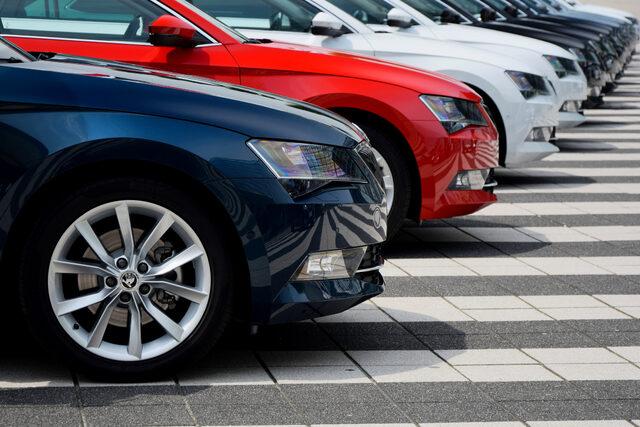 "INTERNET SITES THREATEN THE PROFESSION"
Noting that websites threaten the profession, Diz said, "Websites are taking our profession away and forcing it. These sites threaten the profession. It also becomes impossible to determine the vehicle market. You see, a vehicle starts at 80,000 and goes up to 200,000. There are also realistic numbers in between. There are also those who want too many numbers. Everyone's car is beautiful. He looks, my car is more beautiful, he writes 140, the other looks, he says mine is cleaner and writes 160 thousand. In order for the figures to become more decisive in terms of the market, the actual values ​​of the vehicle must be written on these sites and must be determined ". He said.
"WE ARE BUYING A NEW VEHICLE WITH AN EXPENSIVE REPLACEMENT OF THE VEHICLE WE SELL"
"Today we buy the vehicle we sold on Friday for another 25,000 on Monday". Diz said: "We are buying the vehicle we sold for 300,000 for a surplus of 25,000 in 3 days. What happens next? Our capital is melting in the vehicle we bought for an expensive 25,000. We have such a market. We want to sell it too, but we fear that when we sell the vehicle, we will buy the vehicle of the same value for a higher price. We are afraid that our money will decrease in value. Our dealers, who work with 20 vehicle stocks, have dropped to 15 vehicles. A vehicle that cost 330,000 lire became 700,000 lire in 6 months. So it is in the world, we agree on this. This period will surely pass. If there is a need for regulation regarding the price increase of this second hand, a measure should also be taken regarding the informal sector. "He said.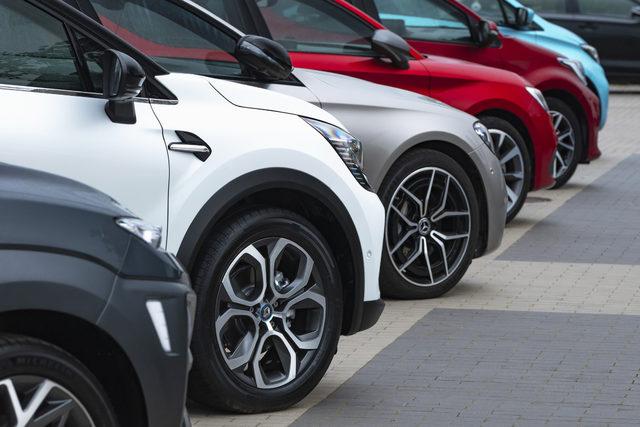 "CARS BECOME INVESTMENT INSTRUMENTS"
Pointing out that cars are now investment vehicles and that there have been large increases in the past 6 months, Diz said: "According to the information we have received, we expect inflation to gradually end in March 2023 and the market will return to normal. even 10-15 percent on the market as the number of vehicles increases. Of course, we don't know where the market will go until then. Any increase in natural gas and electricity also affects vehicle prices. We don't know how much the number of vehicles will increase. vehicles. We go to dealerships, people and dealers always buy new or used cars and see their money as an investment tool, even if they don't come in, they buy new or used cars and put them in front of their door. He says the price is rising. somehow, he puts it in front of his door as an investment tool, saying my money won't die. " he said she.
"THE LOWEST VEHICLE STARTS AT 88K"
Noting that the lowest vehicles on the market are on sale today for 88,000 TL, Diz said:
"The lowest vehicle is Broadway 1998-1999, starting at 88 thousand lire. A very clean one costs 100 thousand lire. If you try to buy an average Albea they are 145-150 thousand, if you want to buy a little more diesel they are 2006-2007 model, between 200-250 thousand. When it comes to 2016-2017 vehicles, the figures change based on the model, condition and mileage of the car. It ranges from 320 thousand to 400 thousand lire. A golf course starts at 650 thousand lire and goes up to 750-800 thousand. Passat 2016-1017 cannot be purchased under 700-800 thousand lire, or the starting packages. Mercedes already varies according to the condition of 1 million 2250-1 million 300-1 million 400 vehicles. It is a very difficult situation for the citizens as our purchasing power has been severely tested for us. We also want the numbers to drop by half. Let me know I sell what I bought so the numbers don't go up. Everyone says you make a lot of money, but you don't. We protect the value of our money and eat what we spend inside. People are looking and trying to buy a car up to 300 thousand lire, but there aren't many decent cars left on the market. "(UAV)
CLICK TO RETURN TO THE HOMEPAGE

New era in auto insurance! Now 3 times a month.

The severance pay is changing! Here's the new issue …

Critical clarification on 3600 additional indicators!
.