Nail Olpak, chairman of the Foreign Economic Relations Board (DEIK), recalled her trip to Australia in 2016 when they put office shopping on their first agenda:
– Our interlocutor in Sydney was a non-governmental organization with 18-20 thousand members. Its history has spanned over 100 years. The head of the organization said, "Our annual turnover is $ 125 million. None of our services are free," he said.
From the same conversation, the following detail came to mind:
– The NGO in question recently sold its insurance company for $ 300 million.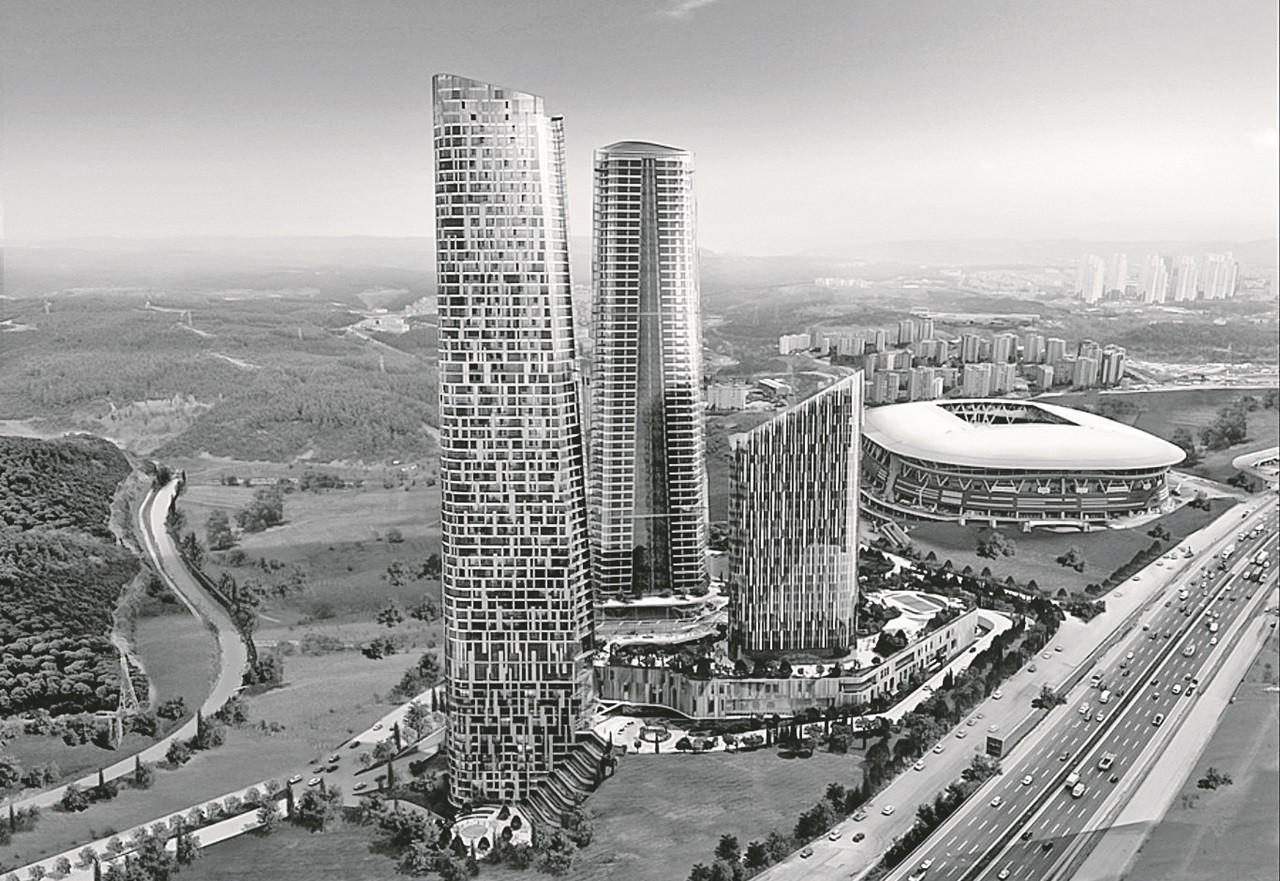 While sharing this conversation with his management team, he made the following point:
– Non-governmental organizations do not work to earn money. However, a significant portion of non-governmental organizations in Turkey are experiencing a lack of resources.
He quoted a businessman's comment at the time:
– The boss and manager of the company, which has unmanageable debts, cannot work efficiently. They cannot think about debt to the extent that they intend to improve their business.
He adapted this to DEİK:
– In institutions like DEİK, if the resource issue gets in the way of the actual work, it will have a similar effect.
Yesterday Nail Olpak held a chat meeting at DEİK's new headquarters in Skyland. Together with my colleagues, we visited the 3,550 square meter area of ​​DEİK on the 21st and 22nd floors of Skyland.
Olpak stated that he bought the office in September last year for a value of 75 million lire plus VAT (13.5 million lire):
– We spoke to Nurettin Eroğlu, Chairman of the Board of Eroğlu Holding, who built Skyland on the day our new office opened. We have learned that the price has tripled. Rising property prices showed that we have taken the right step in terms of value.
He noted that they spent 15 million lire to transform the two floors, which they bought in the form of raw construction, into the DEİK headquarters:
– 90 percent of DEİK events and meetings and business councils under our roof can be held here.
Here is an example of what this means:
– The Finnish Business Council held its meeting in our new center with the participation of 100 foreign people and guests. The price they were asking, including food, was 150 thousand lire.
The Secretary General of the K addressed Caner Çolak:
– How much would it cost if the Turkey-Finland Business Council held its meeting in a hotel as before?
Colak replied:
– It would have been 750 thousand lire.
Olpak demonstrated the advantage of the new center with this example:
– We now have the opportunity to hold our meetings and events at a cost of 1 in 5.
The Özdilek Business Center in Levent indicated:
– If we had stayed there as tenants, our annual expenditure would have been around 10 million lire.
He reported that there are 8 separate meeting rooms in their new center:
– We can have a meeting of 250 people in our main room.
He concluded his speech on the office as follows:
– According to our calculations, this place will pay for itself in 7 years. We have had members criticizing us when we took office. Now the situation has changed, we receive the compliments.
Rising exchange rates and inflation have tripled property prices in Turkey, depending on the city, location and region.
This environment raised the hand of the management of DEİK on Skyland …
Exports will reach 260 billion dollars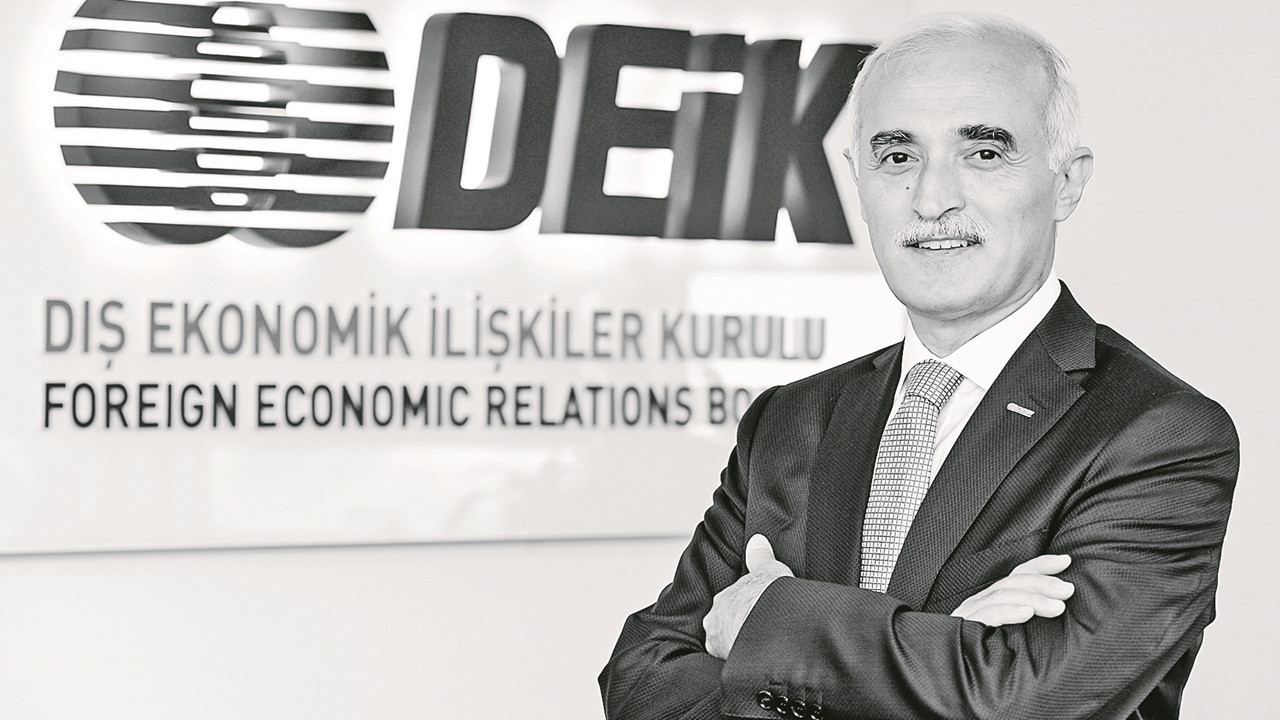 DEİK Nail President Olpak, while answering questions during his office tour in Skyland, estimated last year's record $ 225 billion in exports as follows:
– The fact that Turkey has not disrupted the supply chain in the pandemic environment has a significant effect behind this success.
He pointed out that the pace of my exports has been good this year too:
– Turkey's logistical superiority also showed its effects during this period. We think that this year we will exceed the target of 250 billion dollars and that we will be able to reach 260 billion dollars in exports.
Uncertainty challenges us the most.
DEİK Nail President Olpak underlined the following point when assessing macroeconomic developments:
– We, as business people, do not want high exchange rates or high interest rates.
Then he added:
– One part of the economy is made up of rules and the rest of the management of expectations. The most challenging thing for us is the unpredictability, the unknown … In other words, we don't want an uncertain environment at all.
He pointed out that it is difficult for businessmen in Germany or the United States to understand the situation in Turkey:
– Because they are not used to high inflation like we are. It is necessary to know Turkey well with all its dynamics and to read well. As a Turkish business world, we know how to overcome high inflation even if it hurts us.
The Saudi delegation is very precise, there is a potential of 10 billion dollars
NAIL Olpak assessed the delegation of businessmen who will accompany the Crown Prince of Saudi Arabia Mohammed bin Salman, who will come to Turkey today:
– If they had entrusted DEİK with the task of preparing the list of delegations, we would have liked to have included the same names. Among them, there are names that have played a very effective role in trade and cooperation with our country.
He pointed to the dramatic drop in exports to Saudi Arabia:
– We exported $ 3.3 billion. During the troubled period, it dropped to $ 200-300 million.
He shared his expectation:
– With the normalization of relations, there appears to be a potential to increase our exports to Saudi Arabia to $ 10 billion. In addition, our contractors' businesses may also reopen.