Ümit Önal, CEO of Türk Telekom, stressed that imported 5G technology, which will be hastily implemented, could turn Turkey into an importer's paradise and said: "We can make domestic 5G technology in 2025".
Türk Telekom CEO Ümit Önal said he has the engineering capacity and preparations to produce 5G technology, which is the key point of digital transformation, by national and national means: "We will achieve domestic 5G technology in a few years. We must not allow Turkey will turn into a 5G import paradise! " he said. Önal made startling statements about where 5G technology has reached in the world, about Turkey's whereabouts at this point, and about the circles supporting the switch to 5G as soon as possible.
COPIES SEEN FROM THE RIGHT



Turkey's fast 5G technology told to use operators and experts. Yours what's your approach?
We are the only 100% national operator that has served in these lands for over 180 years. We provide services in every point of our country with the most advanced technology. Thanks to our genetic make-up, we put our country's interests first in everything we do. We consider it a national duty to produce internal technology and reduce technological dependence from abroad. Turkish engineering has serious studies on this problem. No one should doubt that we will be able to achieve this in a few years. We are determined to complete Turkey's digital transformation and make Turkey a pioneer in its 5G journey.



"Being late in 5G, in digitization It is said that "to stand on foot" …
We believe that we will be able to bring income to our country with this technology that we can sell to the world avoiding many problems, in particular the current account deficit, which will be created by imported 5G technology, which will be hastily implemented.
BABAYİĞİTS OF 5G …



Your competitors, "5G is now" He seems persistent in his statement.
We have only one word to say to those who, for timely choices, want to ignore the current account deficit, which will be a burden for us, almost imposing imported 5G technology on our country before the time necessary to overcome the data traffic problem. , who is blocked and who are struggling to carry, and who want to present it as if it were a service to the country: "Sorry, we do not hesitate to share the facts with the public!"



At what level is the world in 5G?
We are talking about 5G technology, which has not yet reached the level of maturity and usage rates around the world are at the level of 10 percent.



Türk Telekom 5G technology Is it in the production and development stage? Good?
Just like our home defense industry, whose power is increasing day by day and gaining more and more popularity around the world, we think that home 5G technology, like our home car TOGG, which will soon be on the road, can be used. the service of Turkey and the world from these lands. Our Argela group company and its subsidiary Netsia in Silicon Valley have a total of 57 patents worldwide in the field of 5G and next generation communication technologies. Among them, we have reached the level to produce VRAN and SEBA technologies for the world, which will facilitate the life of all operators in the world. In 2023 we will start selling the first product on the world market with our US partner. It is also a national duty. We can carry out this project together with Turkey's leading technology developers. Why not the fathers of 5G?



In fiber, what's your approach to common infrastructure calls? On the sharing of infrastructures, in 2018 a protocol was signed by the Ministry of Transport and Infrastructure with the consent of all the players in the sector. The best way to serve this country in the common infrastructure is to effectively implement this infrastructure protocol, which has been signed and accepted by all actors.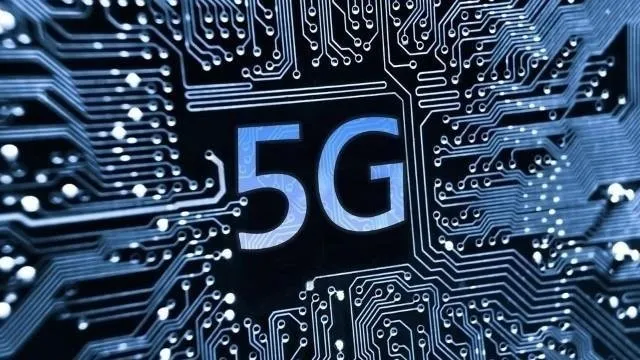 We have undertaken the goal set by our President to increase the speed of the Internet as a homework assignment.
 We are able to realize the national and national 5G technology in 2025.
Like our UAVs, we will produce national 5G like TOGG in these lands.
 Our window of opportunity is open to the point of producing 5G domestically and selling it to the world.
There are those who for now impose imported 5G in the sector.
The hasty transition to 5G turns Turkey into an import paradise.
We ignore the current account deficit and share facts and facts with the public.
 We consider it a national duty to produce home technology.
TT's Argela company and its Silicon Valley subsidiary Netsia have a total of 57 patents worldwide in the field of 5G and next-generation communications technologies.
 We act with the mission of strengthening the digital genes of companies in our country.
We have knitted all over Turkey with fiber nets.
We have increased the grain rate in Turkish infrastructure to over 90%.
OUR PRESIDENT FIBER GOAL AT HOME WE ACCEPT



The government has an ambitious digitalization action plan. Where is Telekom in the process? Our main goal is to introduce fast internet to as many people as possible from all corners of the country without discrimination and to maximize internet usage. We are one of the companies making the highest technology investment in Turkey. Since privatization in 2005, we have invested more than $ 18.7 billion in our country's digital transformation. We have increased the grain rate over 90 percent. We take the goal set by our president to increase internet speed and expand fiber as a homework, and we are working with great motivation to fiber Turkey.



To what extent has Türk Telekom covered in its goal of covering our country with fiber networks? We have increased our fiber network, which covers 81 provinces, by 22.3% since the end of 2019, to 372,000 kilometers as of the first quarter of 2022. Our goal is to increase the fiber rate to 95% by 2022. In the first quarter of 2022, approximately 45% of our base stations are connected by fiber.
.