Rising car prices have had an impact on the second-hand market. While the price of cars has more than doubled in the past year, rising gasoline and diesel prices make those who want to own a vehicle think badly. Compared to diesel and gasoline vehicles, sales of electric vehicles are negligible. However, many countries appear to have already adopted electric vehicles. While China, Norway, the Netherlands and Sweden stand out in electric car sales, high excise taxes and the dollar exchange rate reduce interest in electric vehicles in Turkey.
SCT REGULATION ON ELECTRIC CARS
The bill, which redetermines the rates of the special consumption tax (SCT) of electric vehicles, included in the baggage law in recent days, was accepted in the vote held in the Grand National Assembly of Turkey (TBMM).
PUBLISHED IN THE OFFICIAL JOURNAL, THE PRICES GO DOWN
With the new SCT regulation published in the Official Gazette, the aim is to bring the price of the Turkish national car Togg to a more accessible level; The regulation will also reduce the prices of many electric cars that are currently being sold at dealerships and are expected to go on sale in the next period.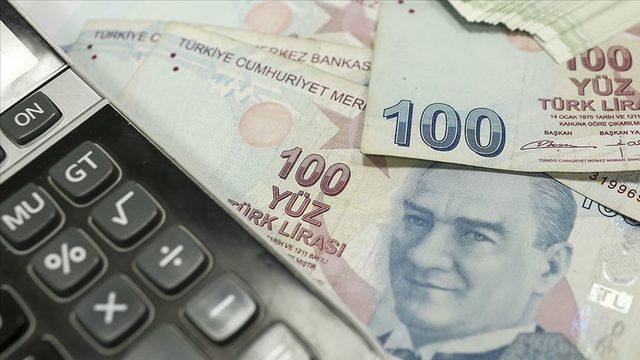 WHAT HAS CHANGED IN THE NEW SCT REGULATION?
With the new legislation, the SCT will be applied at 10 percent for vehicles whose engine power does not exceed 160 kW and whose tax base is less than 700 thousand TL.
40 percent for vehicles under 160 kW but with a tax base of 700,000 TL or more; It will be determined at 50 percent for those exceeding 160 kW and whose base does not exceed 750 thousand TL and 60 percent in the past.
In the change made to the SCT of electric cars, we see that the biggest change, apart from the tariffs, is the addition of the base values ​​to the bill.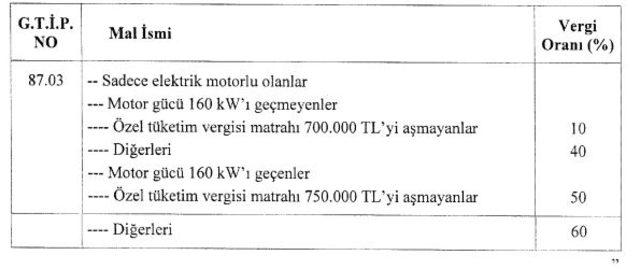 DISCOUNT OF 300,000 TL ON SOME CAR MODELS
The Chinese models Skywell ET5 and Seres 3 on the market are among the novelties most affected by the SCT gearbox. The SCT rate of both cars will drop from 60 percent to 10 percent, giving the consumer a price advantage of over 300,000 lire.
The price of the electric Hyundai Kona will drop from 895K TL to 787K TL.
*Aside from that, other electric vehicles whose price is expected to drop are as follows:
Mini Cooper SE (137 kW)
Previous price: 1 million 198 thousand 176 TL
New price: 823 thousand 745 TL
Volvo XC40 (170 kW)
Old price: 1 million 351 thousand 647 TL
New price: 1 million 266 thousand 700 TL
Evenings 3
Old price: 1 million 150 thousand TL
New price: 790 thousand 625 TL
Skywell ET5
Old price: 1 million 038 thousand 333 TL
New price: 713 thousand 854 TL
LATEST AUTO CAMPAIGNS! HERE IS THE PRICE LIST
On the other hand, other car brands have also announced their current and campaign car price lists.
Here is the list of the cheapest campaign brand new cars sold in Turkey in June …
VOLKSWAGEN
Volkswagen New Polo 1.0 80 PS Impression Manuel 488.900 TL T-Cross 1.0 TSI 110 PS Manuel Life 576.000 TL New Taigo 1.0 TSI 95 PS Manuel Life 624.600 TL Volkswagen New Golf 1.0 TSI 110 PS Impression Manuel 624.600 TL Volkswagen Passat 1.5 TSI ACT 150 PS Impression DSG Petrol Automatic 872.500 Volkswagen Tiguan 1.5 TSI ACT 150 CV Life DSG Petrol Automatic 937.000 TL
SEAT
Seat NEW IBIZA 1.0 Evo 80 HP Style 450.000 TL Seat LEON 1.0 eTSI 110 HP DSG Style 690.000 TL
ŠKODA
Skoda Fabia 1.0 TSI 95 CV Elite 459.462 Skoda Octavia 1.0 TSI e-TEC 110 CV DSG Elite Petrol Automatic 759.962 TL Skoda Superb 1.5 TSI ACT 150 CV DSG Elite Petrol Automatic 924.962
CITROEN
Citroen C4 Feel 1.2 PureTech 100 HP 6-speed manual 582.000 TL Citroen C3 1.2 PureTech 83 HP – Feel 5-speed manual 461.000 TL
DACIA
Dacia New Sandero Comfort 1.0 Turbo X-tronic 90 CV 456.000 TL Daci New Duster Comfort 1.0 Turbo 90 CV 4×2 475.000 TL
CLICK TO RETURN TO THE HOMEPAGE
.