Russia's attack on Ukraine and subsequent Western sanctions brought the global energy crisis to a head.
According to a report by Die Welt, which draws on close sources on the subject, Germany is preparing to enter the second phase of its natural gas contingency plan in 5 to 10 days.
The Federal Energy and Water Industries Association declined to confirm, but did not deny, the question of whether the next phase of the contingency plan had gone into effect.
The national natural gas regulator, Bundesnetzagentur, recently unveiled the details of a system that aims to reduce natural gas consumption among producers, which will be launched in the coming weeks.
ALARM PHASE IN THE NATURAL GAS CRISIS! Apocalyptic scenario
The head of the agency has publicly expressed his concerns that the current gas supply to Germany will continue over the winter. At the same time, Markus Krebber, CEO of Germany's largest energy company, hinted at the doomsday scenario, "There are currently no plans to redistribute gas across Europe if natural gas is completely shut down." She said.
The "alarm phase" is activated when there is an exceptionally high demand for gas, with an interruption in the gas supply or a process interruption. The market, on the other hand, can still cope with this disruption. According to the three-step plan of the German Ministry of Economy, requests can be met without the need to take non-market measures.
If it goes into alarm, the measures will allow utilities to pass on gas costs to consumers. It is unclear how high these price increases will be, but one source suggests that the average family of three could face increases of up to € 2,000.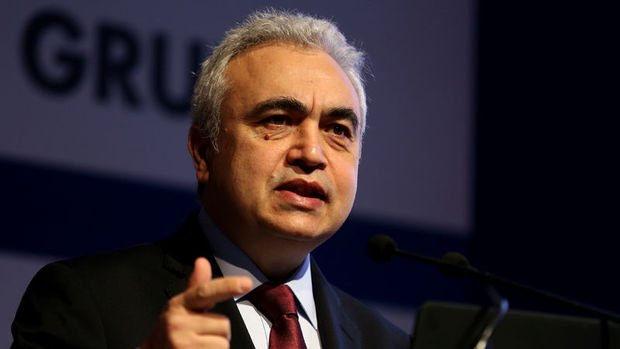 FATIH BIROL: THEY MUST BE PREPARED FOR THE POSSIBILITY OF RUSSIAN GAS TO BE TOTALLY CUT OUT
Fatih Birol, director of the International Energy Agency (IEA), warned that Europe should immediately prepare for the possibility of a complete shutdown of Russian natural gas this winter.
Fatih Birol, head of the International Energy Agency (IEA), urged Europe to prepare for the possibility of a complete shutdown of Russian natural gas.
Birol, who warned European governments to take steps to reduce demand, also said the old nuclear power plants should be kept open.
Birol told the Financial Times newspaper that Russia's decision to cut gas supplies to European countries last week made Moscow war with Ukraine. "lever" He suggested it could be a harbinger of further gas export cuts to make money.
Birol,Europe must be prepared for the complete shutdown of Russian gas. As winter approaches, we will no longer commemorate Russia's intentions. I believe that the current cuts are aimed at preventing Europe from filling its warehouses ". He said.
SOURCE: STAR NEWSPAPER
.