The outdated tax system in Turkey makes it difficult to own a new car. As the exchange rate increases and the tax burden, the profitability of dealers also decreases and there is no propensity to sell new vehicles. Doğan Trend Automotive Kağan Dağtekin said: "Like Turkey, we cannot make sufficient use of current productions. One reason is the decline in profit margins due to currency pressure. As Europe is more profitable than Turkey, there are not enough vehicles here. The dealer earns 2.5%, the state earns 80%, "he said.
ALI YILDIRIM
In Turkey it is not only a problem to buy a car, but also to sell it. On the one hand, supply problems, on the other, the exchange rate and the tax difference have tied the hands of consumers. Neither distributors nor resellers are satisfied with this situation. Dealer associations, which have explained that it is not very meaningful to sell new vehicles in an environment where profitability is declining, also recently agreed to focus on selling second-hand vehicles. As long as the exchange rate and tax scale continue, owning a new car will only be for the rich. Answering our questions at the launch of the new Suzuki S-Cross, Doğan Trend Automotive CEO Kağan Dağtekin said profitability is declining by the day. Dağtekin said: "Due to the pandemic and the chip crisis, automotive production worldwide has decreased by 15 million, from 90 million to 75 million. But as Turkey, we cannot use existing productions enough. One of the main reasons for this is the decline in profit margins due to currency pressure. As Europe is more profitable than Turkey, there are not enough vehicles here. When we compare Suzuki's market share in Europe with Turkey, we are at the level of 1.5% in Europe, we are at 0.6%, "said. Dağtekin, who shared that a vehicle earns 1, 5% in difficult times and 2.5% in good times, he continued as follows: "If you are a very premium brand, you earn 3-4% at most. The 2.5 percent state that produces and sells the vehicle between 5 and 6 percent earns 80 percent. This is not very fair. If Turkey settles into a more civilized economic equilibrium, then everything will change. Therefore, all car manufacturers work with high volumes but low profit margins. Turkey is under even more pressure ".
Tibet Soysal, Deputy CEO of Doğan Trend Automobile Brands, said the number of people who see the car as an investment tool has increased. Soysal said: "Our observation goes in that direction. The number of buyers as the first intermediary decreased in proportion to the number of those who hired the second, third intermediary. As a second tool, the area increased. 5-6 years ago there was talk of "vehicle prices have exceeded 100,000 TL, how are we going to sell this vehicle". Now, if we look at the segment of vehicles that we have positioned above 800 thousand, in fact, the 4×4, automatic transmission, remains very affordable, we are talking about 800 thousand TL. We really got there in the inflationary system, and that's how people perceive it. Of course they welcomed it ".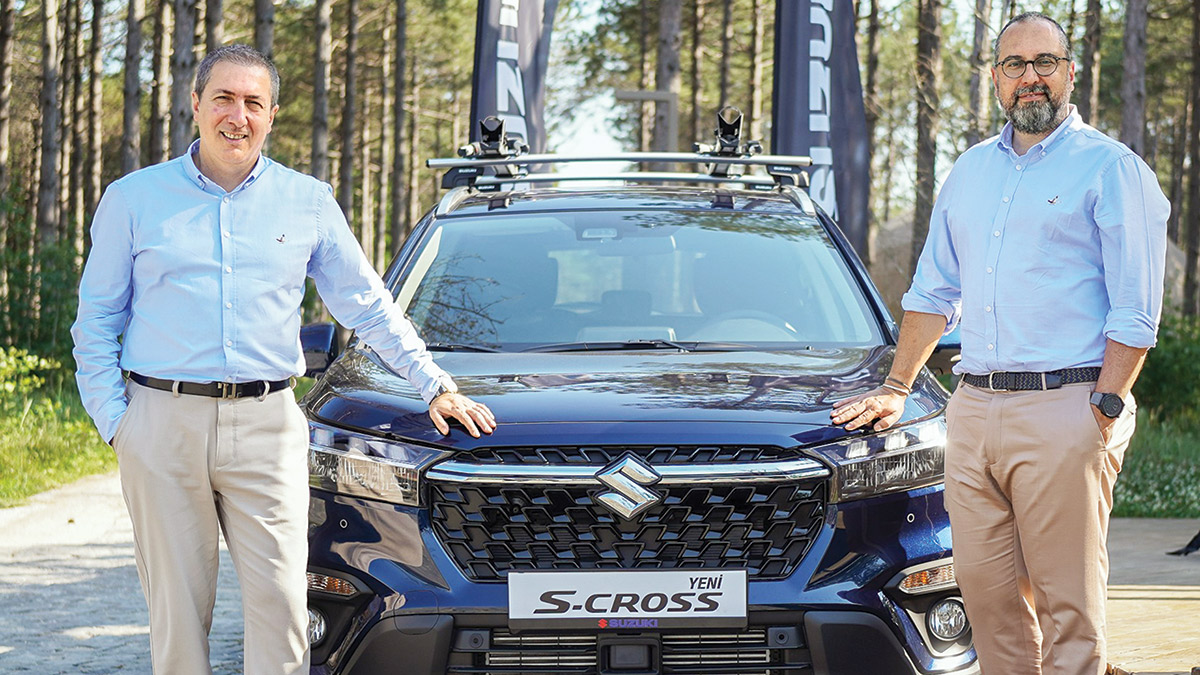 THERE IS NO ZERO IN THE DEALER BUT IT IS IN THE GALLERIES
Kağan Dağtekin, who said the problem with online sales does not lie in Turkey, said: "We all know that even in the brand that claims to sell the most online, it doesn't actually go online. the end user; Although the journey of those who want to use the car starts online, it always ends at the dealer. They want to see the vehicle. In fact it has turned into a mechanism for collecting deposits, and when we have seen the trend of people , which we can call opportunists rather than dealers, to close and buy vehicles in the short term, we have stopped communicating. It is technically clear and it is good that we did. Because some brands do not have vehicles in online retailers, but there are hundreds of new cars in tunnels and websites. In that early stage, we saw it and got our feet off the gas before it was that obvious, "he said.
'OUR PARKING IS AGING QUICKLY'
Recalling that Turkey has a population of over 80 million, Kağan Dağtekin said: "We are a country on the edge of Europe. Come to think of it, Turkey's potential is already very high. Also, our car park is aging when we compare it to Europe. Especially in the past three years, aging has increased. Why do you remember 2018-2019; there has been a rhythmic contraction in demand for a year or two. And there we; We lost a year of sales. When we look at the years we are in now; Kovid has already appeared in 2020, we could not understand what we are. In 2021, that delayed or delayed demand, areas for investment purposes, everything is confusing right now, "he said.
1.6 MILLION IS TOO MUCH LUXURY IN THIS ENVIRONMENT?
In an environment where a middle-class car has already passed the one million mark, luxury car labels have remained low. The Mercedes-Benz C Series, which attracts attention with its price of 1.6 million lire, is one of them. Although the model is luxury, it does not fall into the luxury category compared to other labels in the face of decreasing purchasing power. The zero of the seconds of the vehicle is also 2.1 million lire.
The cost to get a car in Turkey is almost 1 million lire. Compared to this price for a mid-range vehicle, the prices for luxury vehicles are no longer very high. While there is talk of a cost of over 1 million lire to have a mid-range C-SUV, prices in the luxury sedan segment are around 1.5 million. One of these is the Mercedes-Benz C-Class. The model, which attracts attention with its 1.6 million lire tag, actually has a very good mark compared to current prices, apart from the decline in power. purchase. Even cheaper than new used ones. Although there is no dealership, the vehicle is sold second-hand with a price of 2.1 million.
Known for its classic designs, the brand has become ambitious enough to compete with its major rivals in every field with its next-generation models. The new generation, which is the most assertive C Series produced by the brand to date, has allowed the brand to increase its weight in the middle class. The C Series, the best-selling Mercedes-Benz model in Turkey, was our guest with the C200 AMG 4Matic version. The new C Series has a very elegant appearance with its rearward extending headlights, large engine hood and giant grille. The sporty bumper and chrome grille stripes manage to offer the driver the prestige he seeks. This design, which continues to the rear of the vehicle, offers an extremely sporty look with details specific to the AMG package. The 18-inch AMG alloy wheels are also very sporty. The interior of the vehicle is simply of high quality. The large multimedia screen positioned high above, the wood finishes from the bottom to the armrest, the colored ambient lighting, the sports steering wheel and the giant instrument display are enough to tell you that you are in a Mercedes-Benz. The 1.5-liter petrol unit serving in the vehicle is supported by a turbocharger. In this way, the engine can deliver 204 horsepower and 300 nm of torque. By transferring its power to all four wheels with a 9-speed automatic transmission, the car adds dynamism and smoothness to the vehicle. Completing acceleration from 0 to 100km / h in 7.1 seconds with this combination, the car is also purposeful with its top speed of 241km / h. The vehicle, which is fast enough at intermediate accelerations, promises a pleasant drive. The engine, which has won our appreciation for its performance, is not too expensive in terms of consumption either. According to factory data, the average consumption of the car is 6.6 liters. The 7.7-liter average we got is pretty good too. Equipped with a soft and stiff suspension, the car handles the road quite well based on the level of comfort it offers. Even in the event of forcing, the electronic systems do not allow the vehicle to slip or go off the track.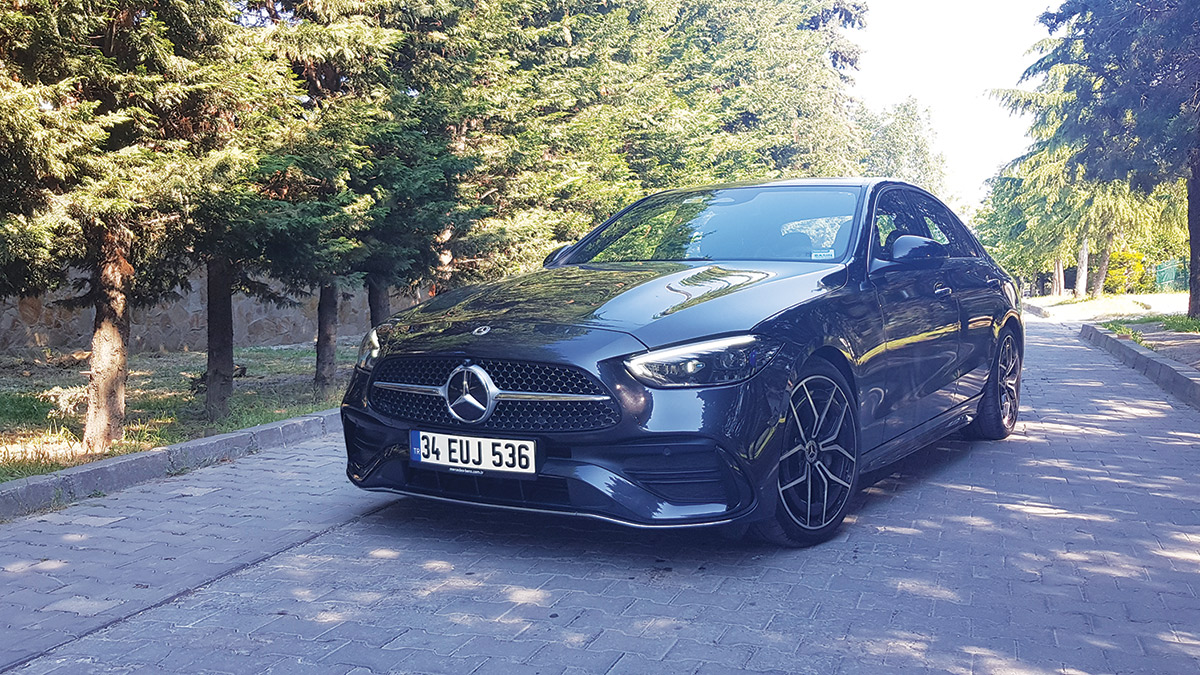 TRANSFER FROM NISSAN TURKEY TO RENAULT
Saadet Alpago, who joined Nissan Turkey recently, has become the Director of Corporate Communications for Groupe Renault Turkey. Saadet Alpago, who has successfully held important positions in various companies since 1996, will start working as Director of Corporate Communications in the Renault Group Turkey from 27 June. This appointment is also of great importance in terms of the transfer of talent from the Alliance alliance. Saadet Alpago, who will play an important role in the implementation and announcement of Groupe Renault Turkey's strategy to pioneer the new mobility ecosystem and strengthen its presence and investment in Turkey, will be responsible for all necessary communication activities corporate and media.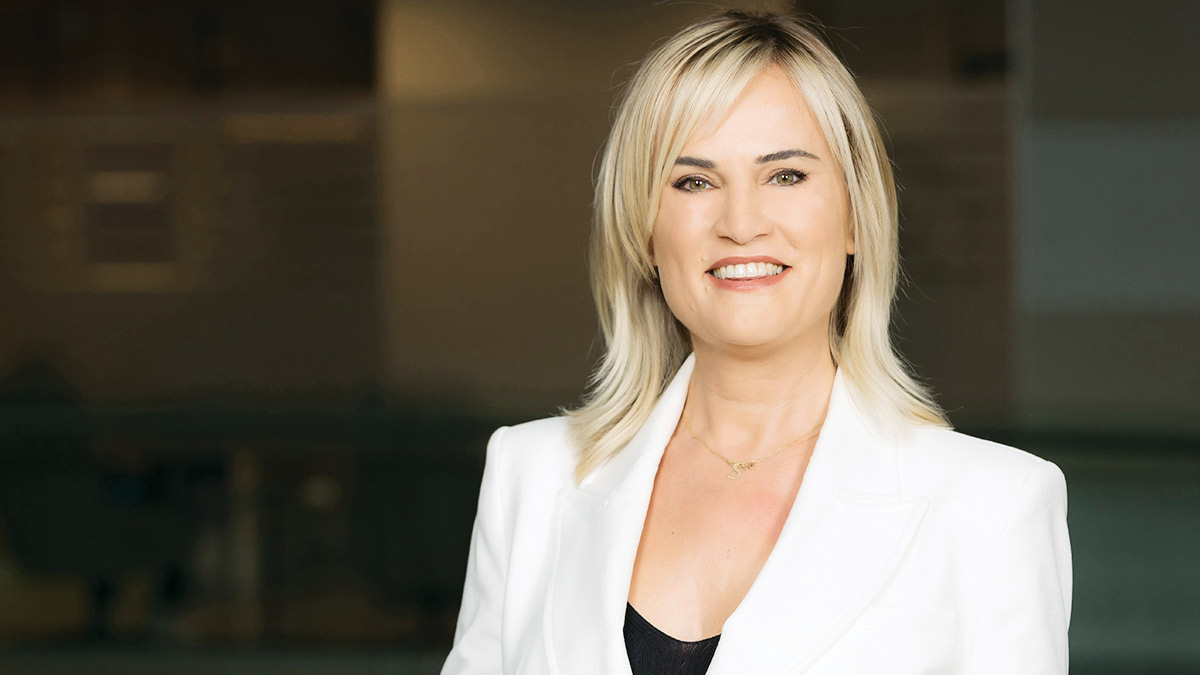 FLAG THE HOPE FORECAST
Umut Kır, the veteran automotive communications manager, has been appointed head of corporate communications for Nissan Turkey. Umut Kır will start his new job starting July 1, 2022. Umut Kır, who has been serving as Nissan Turkey's Head of Marketing Communications since 2021, will give a new direction to Nissan Turkey's corporate communications with this appointment. With this senior role, Umut Kır, who will carry out all communications activities such as corporate communications, media relations and internal communications, will report directly to Nissan Turkey General Manager Charbel Abi Ghanem in his new position. In addition, he will continue his strategic communications management on Ambition 2030, EV 36Zero, Nissan Next, 2050 Zero Carbon in line with Nissan's electrification strategy and sustainability goals.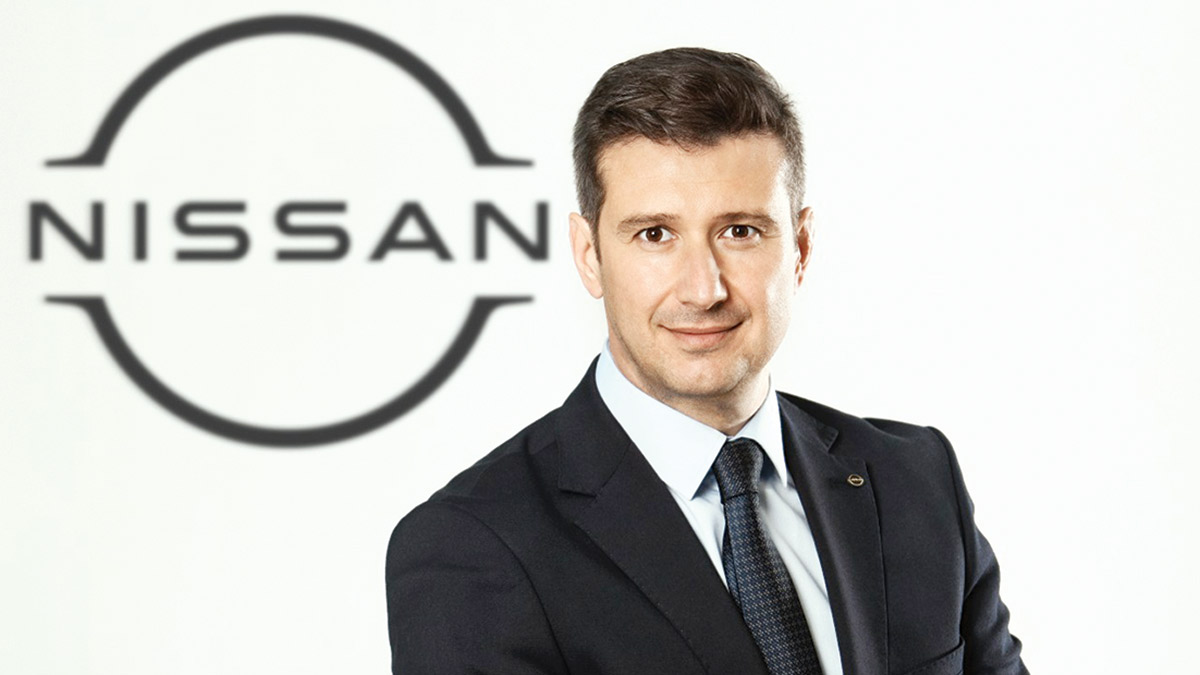 HYUNDAI STARTS AUTONOMOUS RIDING WITH IONIQ 5
Hyundai Motor Group has initiated level 4 autonomous driving in Seoul, South Korea, in partnership with Jin Mobility, a Korean startup that operates the "iM" artificial intelligence-based ride-hailing platform. South Korean Minister of Land, Infrastructure and Transportation Won Hee-Ryong and Seoul Mayor Oh Se-Hoon were the first customers to test the RoboRide vehicle. In Gangnam, one of Seoul's busiest and most popular locations, IONIQ 5 electric vehicles with state-of-the-art 4th level autonomous driving technology are used. These vehicles, which drive the RoboRide ride-hailing service, will be called in by customers and used in urban transport.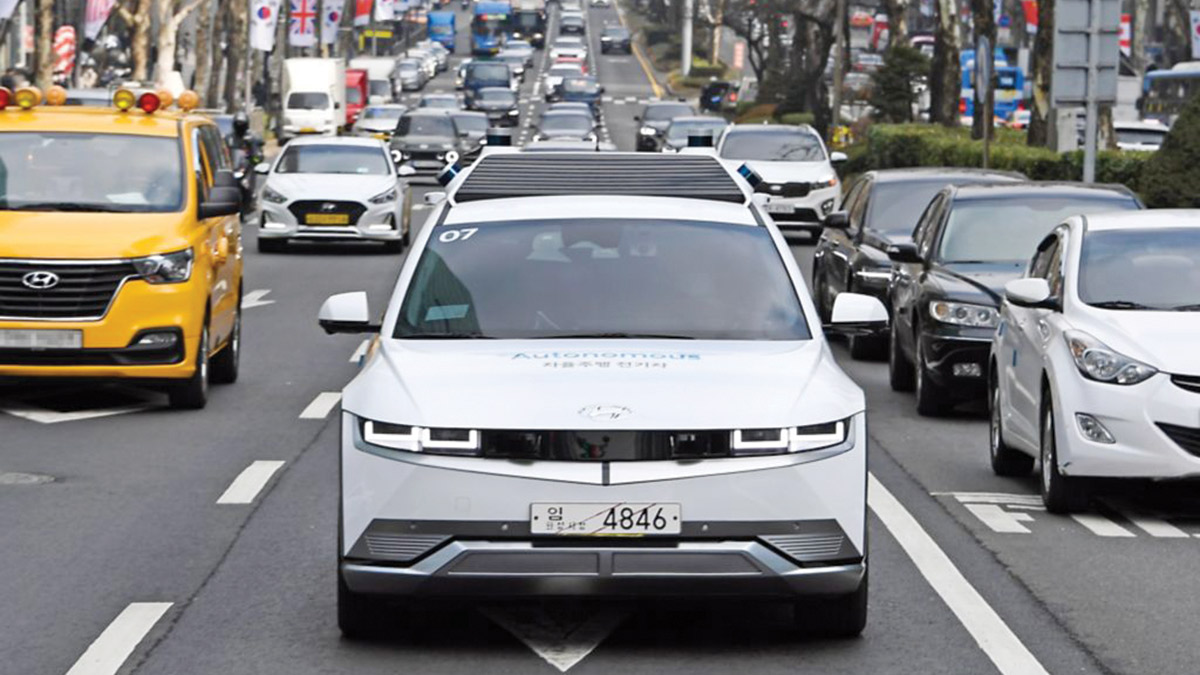 CHASSIS CHECK MEASURE FOR BOMBS IN TRAFFIC
A remarkable solution came from RS Oto Ekspertiz for the problems caused by severely damaged vehicles, which occupy an important place in the Turkish vehicle fleet. Unal Unaldı, Chairman of the Board of RS Automotive Group, stressed that the most important factor in used cars is that manual and visual determinations are insufficient for proper chassis control, while the chassis, which forms the basis of the cars, loses its service life after severe damage and puts the safety of people and property at risk. Manually checking the chassis of a car with a history of severe damage does not give accurate results. Today, 2.5 million of the 25.5 million vehicles registered to traffic have a history of severe damage and a rational and thorough assessment is essential before purchasing these vehicles. For this we have activated the electronic control of the chassis ".