class = "medianet-inline-adv">
Turkey recently launched a promotional attack on tourism. Turkish food and drink culture has also been brought to the fore in studies and Istanbul has become the new destination of the world's most prestigious restaurant rating system, the Michelin Guide. While there was Michelin enthusiasm in Istanbul's restaurants, two good news came from the United States, on the other side of the world. Recently, Michelin deemed it worthy of the Bib Gourmand El Turco award, opened by Gökhan Yüzbaşıoğlu, son of 19th term Niğde, Right Way Party MP, Rıfat Yüzbaşıoğlu, which opened in Miami, USA last year, and has added to its Michelin restaurant guide. Doya restaurant, which opened last year in Miami and run by Erhan Köstepen, made it to the same list.
BAKLAVA AND CAG KEBAB
We talked to Erhan Köstepen, son of former Transport Minister Mehmet Köstepen, with whom we met in Miami, about the restaurant and its future goals. Claiming to have lived in Miami since 2004, Köstepen said: "I opened Mandolin Aegean Bistro in Miami and later sold it to Soho House. After Mandolin, we opened Doya about 1 year ago. Together with our old restaurant we managed to enter the Michelin list after about 1 year. We are very happy to do it with Turkish dishes. We are introducing a kind of Turkish food to Miami. In our menu there are dozens of varieties such as meatballs, piyaz, baklava, cağ kebab, Adana kebab, lahmacun , pita, ravioli and sausage. Also, our starters are very popular. It is a lot of fun for us to be in the United States with the dishes we cook Turkish style. "
class = "medianet-inline-adv">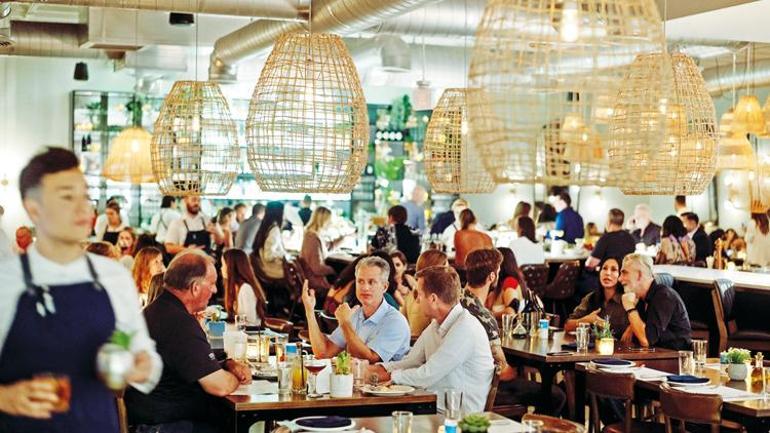 COMING IN MIAMI VIVE
When asked about his customers' favorite dishes, Köstepen answered our question as follows: "Although we opened about a year ago, we got a lot of attention. 90-95% of our clients are based in Miami. We are happy to be preferred by the locals with Turkish food. I can say that our favorite product at the moment is Adana kebab. We sell more than 400 per day. Our cag kebab is also very popular. We manufacture our products in the coal fire. This sets us apart. We also import most of the products we use for meals from Turkey. Olives, beans, tomato paste, bulgur, rice, pastrami, kadayif all come from Turkey. The furniture used in the restaurant was also bought from Turkey. We think we have made a great contribution to the promotion of Turkey with the work we do here ".
class = "medianet-inline-adv">
GOAL 10 RESTAURANTS IN 5 YEARS
Stating that they aim to open several locations for Doya in the future and that they are working in this direction, Erhan Köstepen said: "We will open our second restaurant in Doral, which is very close to Miami. The same concept and menu will also be present in this restaurant. Next, we aim to open a restaurant in Munich. Negotiations are continuing for the rental of this place. The investment cost of the Miami restaurant was $ 5 million. It will double in Monaco. After Munich, we want to be in Shanghai and New Mexico. If we can get what we want, we aim to be in 10 locations within 5 years. We have not yet made a clear decision for Turkey. Besides me, I have two other partners. They are also Dutch and very good at their job. If we decide one day, the first place I will open in Turkey will be Istanbul ".
class = "medianet-inline-adv">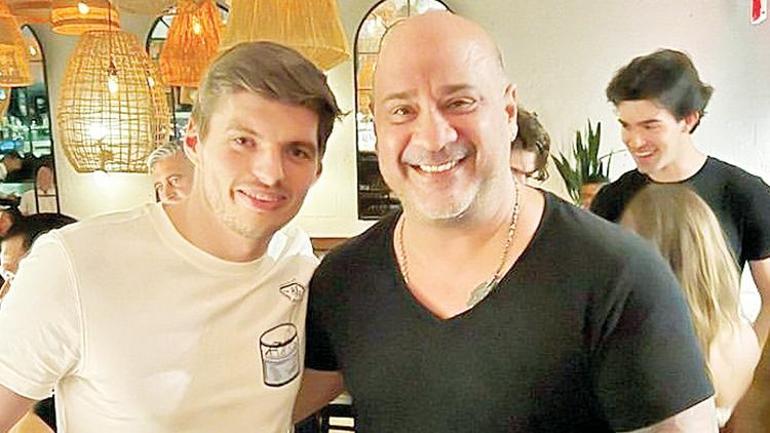 VERSTAPPEN ALSO PREFER ADANA
Noting that their restaurants in Miami are also geared towards nighttime entertainment, Erhan Köstepen said: "Dutch Red Bull driver Max Verstappen, who won the Miami Grand Prix in Formula 1, is among the visitors to our restaurant. He came to our restaurant before and after the race and enjoyed it. He was also among those who loved Adana kebab ".
.