Global investment deals in tech startups fell 23% in the second quarter, according to data from CB Insights. In the same period, historical records were broken in Turkey. Experts point out that the period of investment stagnation has begun.
The contraction accelerated in the second quarter of 2022 due to developments that have reduced the propensity to global investments. Venture-backed startups have raised far less funding in the past three months, according to new data from CB Insights, known for its research on venture capital ecosystems. According to Bloomberg news, between the first and second quarters of 2022, global settlement activity fell by 23%. In the first quarter of the year, the number of deals fell by only 1.4%. However, historical records were broken in terms of the amount of investment in Turkey in the first quarter, according to data from Startups.Watch. While a $ 1.3 billion investment deal was announced in the first quarter, the second quarter data is expected to be announced on July 19.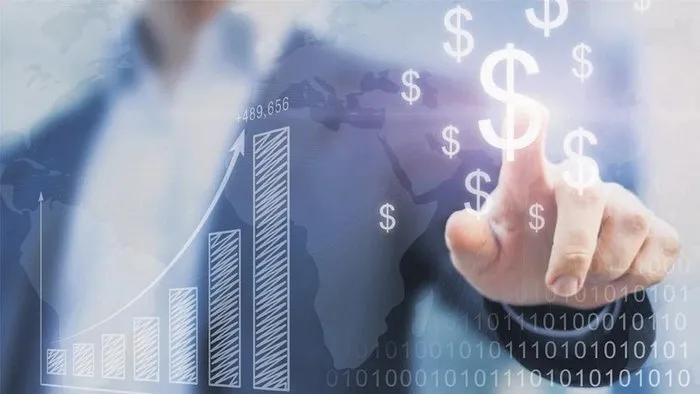 THE AMOUNT OF THE INVESTMENT ALSO DECREASED
Investors are shy in 2022. Not only does he write fewer checks, but he also writes smaller checks. The total amount of funds allocated to startups decreased by 27% compared to the first quarter. These numbers are likely to change before the official end of Q2 in a week, but the drop looks more severe than CB Insights predicted just a month ago, up 19%. Funding was down 43 percent in Series D rounds or beyond. The number of startup finance deals for startups is decreasing at every stage. This decline also shows how the difficulties experienced by companies such as Getir, which are at an advanced stage, are realized. It was a major plus for Getir to complete the tour smoothly.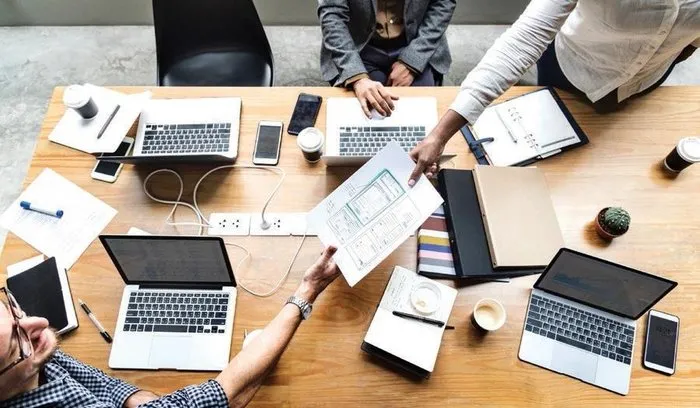 INTENDED FOR THE LONG-TERM STAGE
In May, venture capital firms such as Sequoia Capital and Lightspeed Venture Partners warned portfolio companies of the influx of money. As a result, there has been an increasing volume of cash flow over the past 10 years. However, this should decrease significantly. Sequoia investors argued that there was a long-standing recession. Comments generally indicate the end of bright, sunny days. The landscape of technology investments has changed dramatically in recent months. After a brief period of uncertainty at the start of the Covid-19 pandemic, startup investment activity is on the rise. This frenzy led to unprecedented levels of cash in startups in 2021. By early 2022, so many companies were valued at $ 1 billion or more that a new "unicorn" company was being launched nearly twice a day. However, in the past three months, the number of deals and funds raised have hit their lowest levels since late 2020.
***
SOCIAL SHARING BECOMES NFT
The Yaay social media platform opens up new horizons and presents an innovation that allows its users to produce "NFT" (Qualified Intellectual Deed). By adding "NFT Studio" functionality to the application, user shares will be converted directly to NFT via the platform. The national social media platform Yaay, implemented by AppYap, one of Türk Telekom Ventures' investments, continues to offer different experiences to its users with its developed features.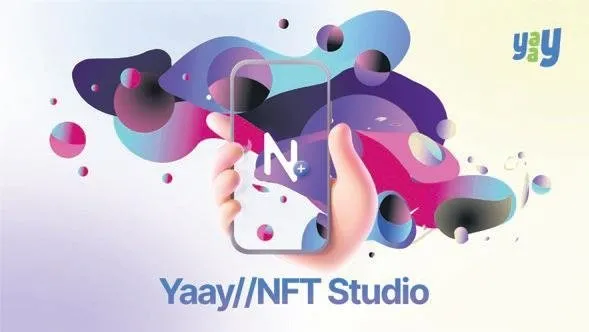 CREATING NFT IN YAAY
Yaay has become the first social media platform in the world where its users can produce "NFT" with its "NFT Studio" feature. In Yaay, users will be able to convert their shares directly to NFT via the platform. This way, the content they produce will be able to sell these digital assets from markets around the world. With this feature, while user-created NFTs cannot be deleted, all data will always be viewed by buyers on Yaay. Furthermore, the NFTs created in Yaay will not only exist as a visual symbol, but also as a unique digital symbol with all the post information and detailed metadata.
IT WILL BE A NEW REVENUE AREA
This skill, which will particularly grab the attention of content producers on social media, will create an area of ​​opportunity that isn't available in other media. With "Yaay NFT Studio", content producers will be able to generate revenue not only from brand partnerships and advertising revenue, but also from the value created directly from the content they produce. By bringing together many different features under one roof with options such as following the agenda and news, getting the right information, informing and applying the badge, Yaay users will be able to turn their shares into digital assets that cannot be edited, with the NFT creation feature. Users will experience NFT and blockchain technology on Yaay by converting all their shares to NFT, except content with links, polls and citations.
***

FROM TUBITAK 450 thousand TL GRANT SUPPORT!
Technopark Istanbul Cube Incubation will provide TL 450,000 support for green transformation ideas. As part of the BIGG Cube Incubation program, a call for green transformation projects has been launched.
Technopark Istanbul has invited graduate students and entrepreneurs studying in relevant departments of universities who wish to receive grant support of up to TL 450,000 from TÜBİTAK for environmental projects, to apply for Technopark Istanbul Incubation Center Cube Incubation. Entrepreneur candidates who wish to implement innovative business ideas focused on green growth and green transformation, students or graduates of Cube Incubation's BIGG Cube Incubation program, registered in the associate, undergraduate, graduate or doctoral programs of all universities can apply to the program .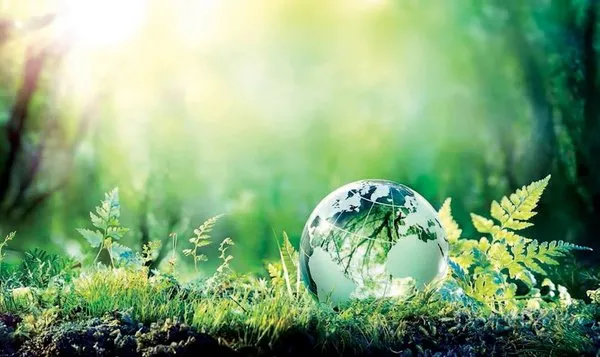 GREEN GROWTH PROGRAM
Stating that Cube Incubation has been producing solutions for the needs of the entrepreneurial ecosystem since the day it started operating, Teknopark Istanbul General Manager Bilal Topçu said: "As part of the infrastructure and support it provides to entrepreneurs, Cube Incubation is one of the most qualified incubation centers in Turkey, under the BIGG Green Growth program, entrepreneurs, free company formation support, one-to-one counseling and mentoring, psychological support, free modern open and closed offices , seminar and event areas, library, / dry labs, clean rooms Will benefit from the assembly workshop and server room, as well as receive patent support through the Technopark Istanbul Technology Transfer Office (connectto).
SUSTAINABLE TRANSPORT
The Technopark Istanbul Cube Incubation Center carries out the project as executive agency of the entrepreneurship support program TÜBİTAK 1512, with the collaboration of the Istanbul Commerce University and Yeditepe University. The project aims to provide support such as mentoring, benefit from cooperation networks and prepare a business plan. Business ideas that can be transformed into innovation-oriented products and services with verified commercial value, 'Climate change', 'Environment and biodiversity', 'Clean and circular economy', 'Clean, accessible and safe energy supply', ' Green and Sustainable Agriculture 'and' Sustainable Includes 'Smart Transport' topics. Applications can be submitted to the program, which provides project support up to TL 450,000 to innovative business ideas focused on green growth and green transformation, and whose preliminary applications will be received until Friday 29 July 2022, via the link https: // biggcube .com / and https://www.tubitak.gov Detailed information can be obtained at .tr / tr / announcement / 2022-2-bigg-yesil-buyume-cagrisi-acildi.
***

PRIVILEGED CUSTOMER RACE WITH FULL ACCELERATOR KEEP ON
Competition flares up in customer services offering premium service in e-commerce startups in Turkey. Hepsiburada entered the race last. The company has implemented the premium subscription model
Competition in the e-commerce sector, which grows every year, is on the rise. The growing competition in e-commerce allows each brand to organize different events. Hepsiburada has implemented the "Hepsiburada Premium" subscription model, which offers its customers the opportunity to benefit from numerous benefits. Finally, the Hepsiburada Premium subscription, which makes serious investments in the Premium service, is based on free shipping, the blu TV subscription and the cryptocurrency gift. Hepsiburada Premium members will benefit from many benefits such as free shipping and free BluTV subscription for 9.90 TL per month and 3% Hepsipapel savings on purchases.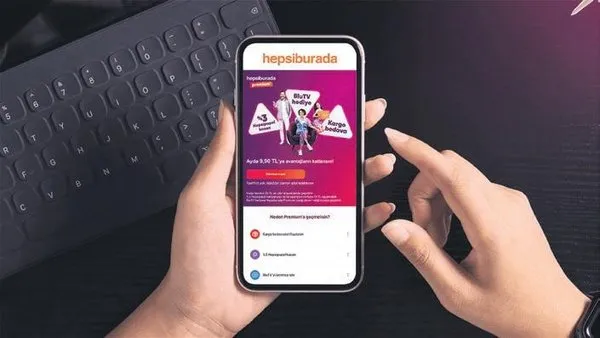 CUSTOMER LOYALTY
The new service is the first subscription-based loyalty application developed and implemented in the field of e-commerce in Turkey. One of the main services available to those who enter Hepsiburada Premium is the 3% Hepsipapel Earnings. Thanks to this privilege, 3 percent of the amount spent on Hepsiburada Market and Hepsiburada Travel purchases, as well as all Hepsiburada purchases within certain limits, will be returned to Hepsiburada Premium members via the HepsiPay Wallet application. Therefore, all the accumulated Hepsipapel amount is saved in the wallet application.
FREE INSTALLATION
Hepsiburada Premium members will benefit from "Free Shipping" on orders over 25 TL, free of charge, as well as assembly services for the purchase of furniture and vehicle tire assembly services. Therefore, they will benefit from free furniture assembly services with an average of 500 TL and tire assembly services with an average of 275 TL.
BLUTV GIFT
Hepsiburada customers will be able to subscribe to BluTV, whose current package is 34.90 TL per month, as a gift during their Premium membership. The call center can also be reached as a priority. It should be noted that Hepsiburada Premium members will also be offered advantageous offers from many brands in different sectors, and many new privileges will be added to the Hepsiburada Premium world, where it is possible to purchase products or services at very advantageous conditions.
.