Supply concerns in the oil market were one of the main factors driving prices ahead of the OPEC + meeting.
While US crude oil rallied above $ 111 again, Brent oil also saw above $ 116.
After the G7 he promised to impose new sanctions against Russia Brent oil price per barrel It is trading at $ 116.31 in the international markets.
At the G7 Leaders Summit, which was held in Germany and brought together the world's 7 largest economies, new sanctioning commitments to reduce Russia's revenues were effective in raising prices. The G7 countries have pledged financial, humanitarian, military and diplomatic support to Ukraine "for as long as necessary" and have pledged to impose new sanctions on Russian oil.
Among the sanctioning decisions evaluated Maximum prices for Russian oil exists. The leaders want to prevent the country from still having significant oil revenues against the current sanctions against Russia. Although Russia's oil production has decreased by 8% since the start of the war, it is estimated that the government still has a stable oil income as oil prices rise.
While the details of the plan discussed by G7 leaders are still under discussion in the framework of the ongoing summit, the leaders also want to limit the rise in oil prices by ensuring that markets have sufficient supply.
Experts say it will be very difficult to apply a maximum price for the purchase and sale of Russian oil, especially as China and India have become the largest buyers of Russian oil.
On the other hand, it is thought that the application of the maximum price could be implemented by putting pressure on the Western banking, insurance and shipping companies involved in the transport of Russian oil.
Furthermore, it is said that there will be no restrictions that will prevent Russia from stopping the export of oil and refinery products to the G7 economies in the face of such a sanctioning decision.
MARKETS FOCUSED ON OPEC + MEETING
On the other hand, the markets are dominated by the Organization of Petroleum Exporting Countries (OPEC), led by Saudi Arabia, and the OPEC + group, which includes some non-OPEC producing countries. meeting on Thursday focused.
OPEC + Group accelerated increase in production in August he should stick to his decision. The group's adherence to this decision is a source of concern for the contraction in global supply and supports the upward movement in prices.
On the other hand, OPEC member Libya announced that exports from the Gulf of Sirte could be stopped within 72 hours due to demonstrations that negatively impacted production.
Ecuador's announcement that it can completely stop oil production within 48 hours due to anti-government protests increases supply-side concerns.
It is stated that technically the Brent range of 113.18 to 113.49 dollars can be followed as resistance and the range of 112.32 to 111.77 dollars as a support zone.
WHAT IS BRENT PETROL?
It is oil that drives the world oil market. Also known as London Brent or Brent Blend. Referred to as "Brent Goose" by the issuing company Shell, it contains 0.37% sulfur, which makes Brent Petroleum in the "sweet oil" class, which is easier to process.
For refineries that process crude oil, it is easier to produce low-sulfur gasoline or diesel, i.e. sweet oil. The oil extracted from this region is sweet and light. Therefore, it is easy to refine and therefore suitable for the production of gasoline and diesel. It also facilitates direct shipping to remote areas by sea as it is shipped offshore.
For the price of oil, it matters where it comes from and which region it is extracted from. Cheaper and faster production is more in demand. There is also a difference between the price of oil extracted from the sea and that extracted from the land.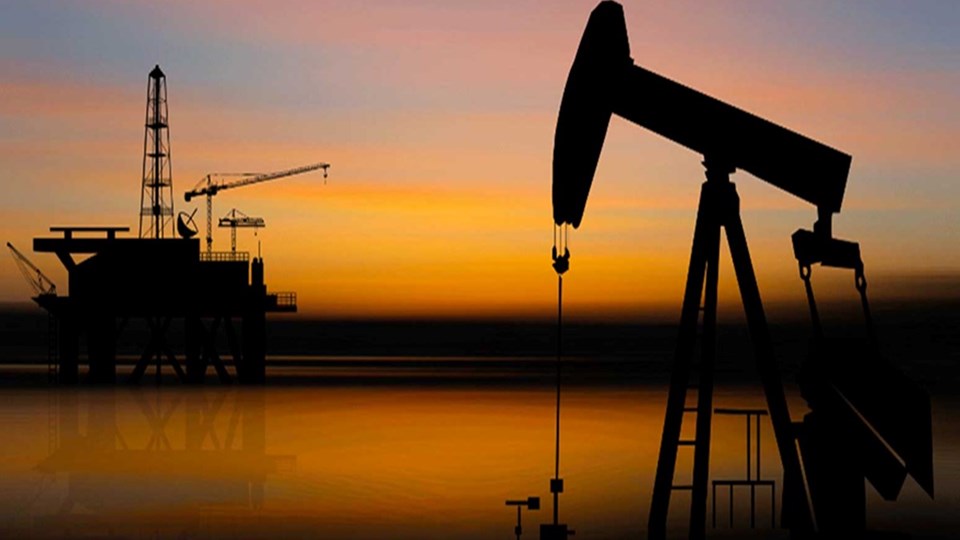 The types of crude that are accepted as benchmarks are WTI (Western Texas Intermediate), Brent and Oman, WTI oil is traded on NYMEX, Brent oil is traded on ICE, and Oman oil is traded on DME. WTI is the name given to oil extracted from Central America, Brent oil from the North Sea and Oman oil from the Middle East.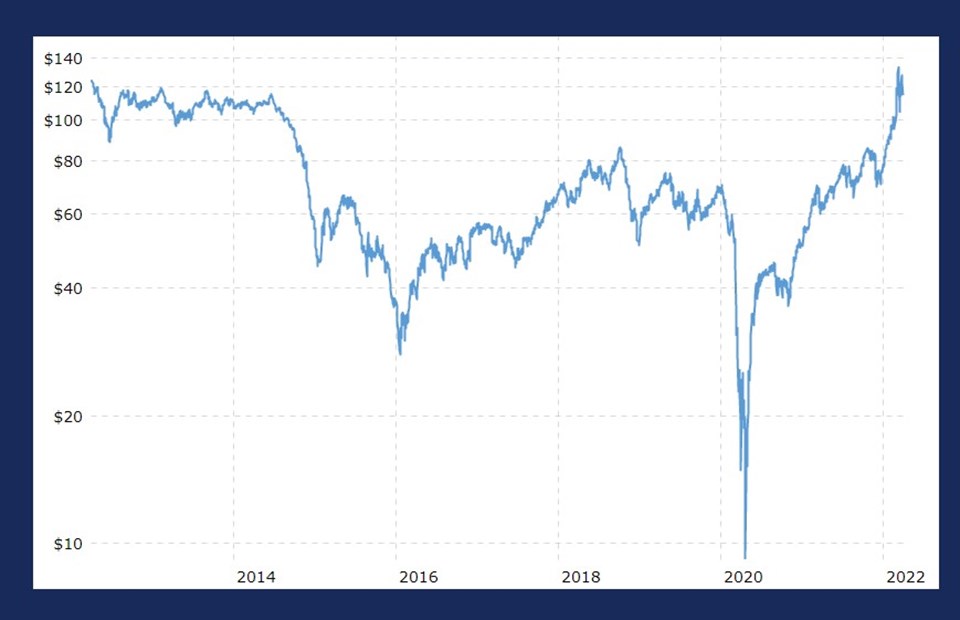 BRENT OIL 10 YEARS OLD GRAPH
HOW MANY LITERS OF BRENT OIL IS A BARREL?
According to the data on the CMB website; One barrel of oil is equivalent to 42 gallons of crude oil (159 liters).
One barrel of crude oil can produce 19.6 gallons of gasoline, 10 gallons of diesel and heater fuel, 4 gallons of jet fuel, 1.7 gallons of heavy fuel oil, 1.7 gallons of LPG and 7, 6 gallons of other derivatives.
Not all flocks are equivalent.
IS THE GLOBAL OIL CRISIS REPEATED? / VIDEO NEWS