Oil fell sharply on Friday on expectations that the Fed's monetary tightening measures will cause a recession, while following a flat pattern on the first trading day of the new week.
US crude, which showed the sharpest decline since the beginning of April with a drop of up to 7% on Friday, surpassed $ 109.
up to $ 110 Brent oil On the first business day of the week, it is trading at $ 111-112.
Following the US Federal Reserve's decision to raise interest rates by 75 basis points for the first time in 28 years on Wednesday, Bank of England and Swiss Federal Reserve interest rate hikes have heightened fears of a recession in the country. markets, while expectations of a decline, world oil demand also strengthened and pushed prices lower.
The price per barrel of Brent oil, which opened at $ 121.94 last week, fell to $ 113.12 as fears intensify that economic growth could slow markets and demand for oil will decline.
On the other hand, concerns about global oil supply support upward price movements.
DECREASE IN LIBYA'S OIL PRODUCTION
In a written statement released by the Ministry of Oil and Gas of the Government of National Unity of Libya, it is stated that the closure of oil fields and ports due to protests in the country affected production, for a total of 100,000 to 200,000 barrels of crude oil were produced daily.
Under normal conditions, Libya's daily crude oil production is known as 1.2 million barrels.
On the other hand, experts say that the US and EU sanctions on Russian oil exports have increased concerns about global supply, but the US opening of strategic oil reserves and the decision of the OPEC + group to increase production have alleviated the impact of this concern.
The US Energy Information Administration announced that strategic crude oil stocks in the country decreased by 7.7 million barrels to 511 million 600 thousand barrels in the week of June 4-10. The OPEC + group, on the other hand, announced at its meeting on 2 June that it will increase production by 648 thousand barrels per day in July and August, accelerating production increases.
It is stated that technically the Brent range of 114.36 to 115.48 dollars can be followed as resistance and the range of 113.24 to 112.12 dollars as a support zone.
WHAT IS BRENT PETROL?
It is oil that drives the world oil market. Also known as London Brent or Brent Blend. Referred to as "Brent Goose" by the issuing company Shell, it contains 0.37% sulfur, which makes Brent Petroleum in the "sweet oil" class, which is easier to process.
For refineries that process crude oil, it is easier to produce low-sulfur gasoline or diesel, i.e. sweet oil. The oil extracted from this region is sweet and light. Therefore, it is easy to refine and therefore suitable for the production of gasoline and diesel. It also facilitates direct shipping to remote areas by sea as it is shipped offshore.
For the price of oil, it matters where it comes from and which region it is extracted from. Cheaper and faster production is more in demand. There is also a difference between the price of oil extracted from the sea and that extracted from the land.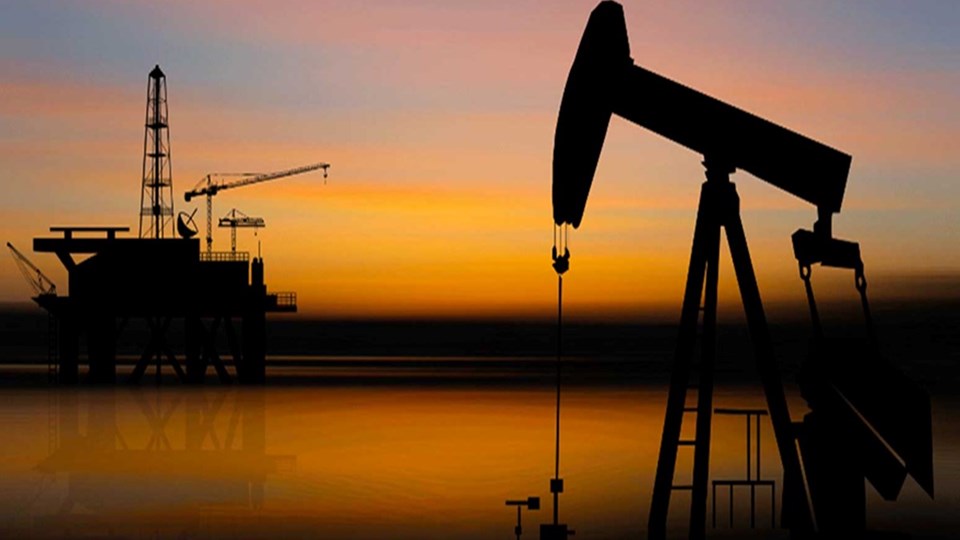 The types of crude that are accepted as benchmarks are WTI (Western Texas Intermediate), Brent and Oman, WTI oil is traded on NYMEX, Brent oil is traded on ICE, and Oman oil is traded on DME. WTI is the name given to oil extracted from Central America, Brent oil from the North Sea and Oman oil from the Middle East.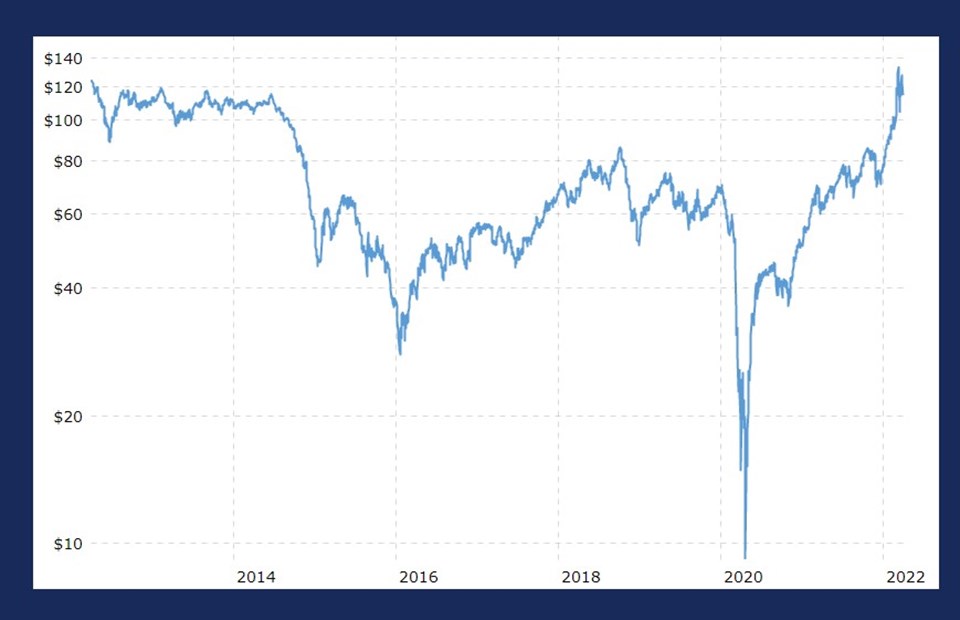 BRENT OIL 10 YEARS OLD GRAPH
HOW MANY LITERS OF BRENT OIL IS A BARREL?
According to the data on the CMB website; One barrel of oil is equivalent to 42 gallons of crude oil (159 liters).
One barrel of crude oil can produce 19.6 gallons of gasoline, 10 gallons of diesel and heater fuel, 4 gallons of jet fuel, 1.7 gallons of heavy fuel oil, 1.7 gallons of LPG and 7, 6 gallons of other derivatives.
Not all flocks are equivalent.
IS THE GLOBAL OIL CRISIS REPEATED? / VIDEO NEWS