Brent oil How many dollars?
Oil is preparing to end the week with a decline amid fears that demand will decline.
West Texas Intermediate (WTI) crude rose 0.4% today to $ 103 a barrel and was down nearly 6% on a weekly basis.
Both WTI and Brent crude oil dropped briefly below $ 100 this week.
barrel of Brent oil It is trading at $ 105.20 in international markets.
The price per barrel of Brent crude, which rose yesterday to $ 106.35, completed the day at $ 104.65. As of 09.35 the price of Brent oil per barrel increased by 0.52 percent compared to the closing date, reaching $ 105.20. In the same minutes, West Texas (WTI) crude oil found buyers at $ 102.72 a barrel.
Concerns about global supply tightening supporting upward prices, despite the expectation that the risk of recession will reduce demand.
On Wednesday, the Novorossiysk District Court of Russia announced that it had suspended the Caspian Pipeline Consortium (CPC) activities for 30 days on the basis of environmental violations, which supported supply problems. However, Kazakhstan President Kasım Cömert Tokayev said yesterday in a statement that he had ordered the Trans-Caspian corridor for oil shipments to be prioritized.
Stressing the importance of diversifying routes, especially for oil shipments, Tokayev said: "The priority direction is the Trans-Caspian corridor. I teach KazMunayGaz (the National Oil Company of Kazakhstan) to implement it."
On the other hand, the increase in US commercial crude oil inventories creates the perception that demand is low and suppresses prices.
According to data from the US Energy Information Administration, inventories of commercial crude oil in the country increased by 8.2 million barrels (2%) last week to 423.8 million barrels. The market expectation was that inventories would decrease by approximately 1.1 million barrels.
In the aforementioned period, US gasoline inventories decreased by 2.5 million barrels (1.1%) to 219 million and 100 thousand barrels.
It is stated that technically the range of $ 105.62 to $ 106.26 in Brent crude oil can be seen as a resistance and the range of $ 104.61 to $ 104.24 as a support zone.
WHAT IS BRENT PETROL?
It is oil that drives the world oil market. Also known as London Brent or Brent Blend. Referred to as "Brent Goose" by the issuing company Shell, it contains 0.37% sulfur, which makes Brent Petroleum in the "sweet oil" class, which is easier to process.
For refineries that process crude oil, it is easier to produce low-sulfur gasoline or diesel, i.e. sweet oil. The oil extracted from this region is sweet and light. Therefore, it is easy to refine and therefore suitable for the production of gasoline and diesel. It also facilitates direct shipping to remote areas by sea as it is shipped offshore.
For the price of oil, it matters where it comes from and which region it is extracted from. Cheaper and faster production is more in demand. There is also a difference between the price of oil extracted from the sea and that extracted from the land.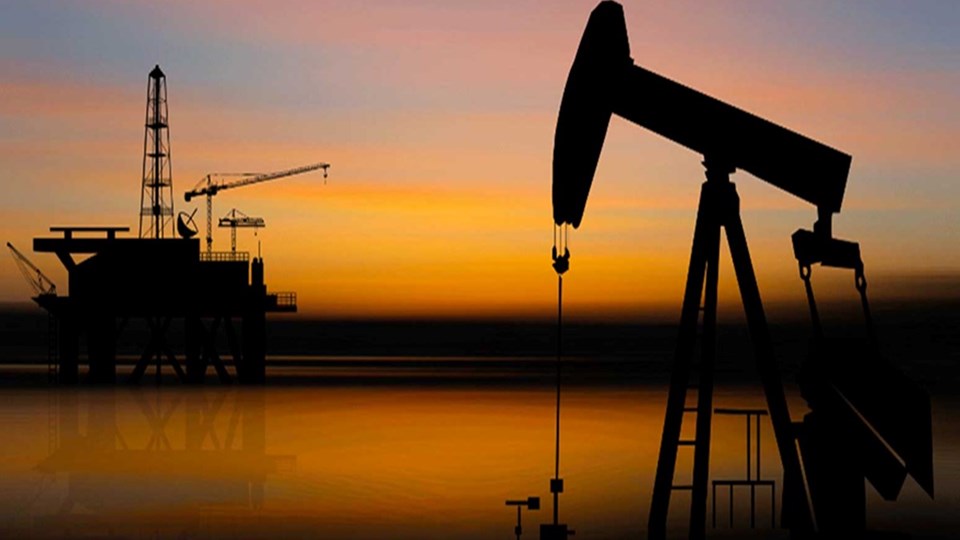 The types of crude that are accepted as benchmarks are WTI (Western Texas Intermediate), Brent and Oman, WTI oil is traded on NYMEX, Brent oil is traded on ICE, and Oman oil is traded on DME. WTI is the name given to oil extracted from Central America, Brent oil from the North Sea and Oman oil from the Middle East.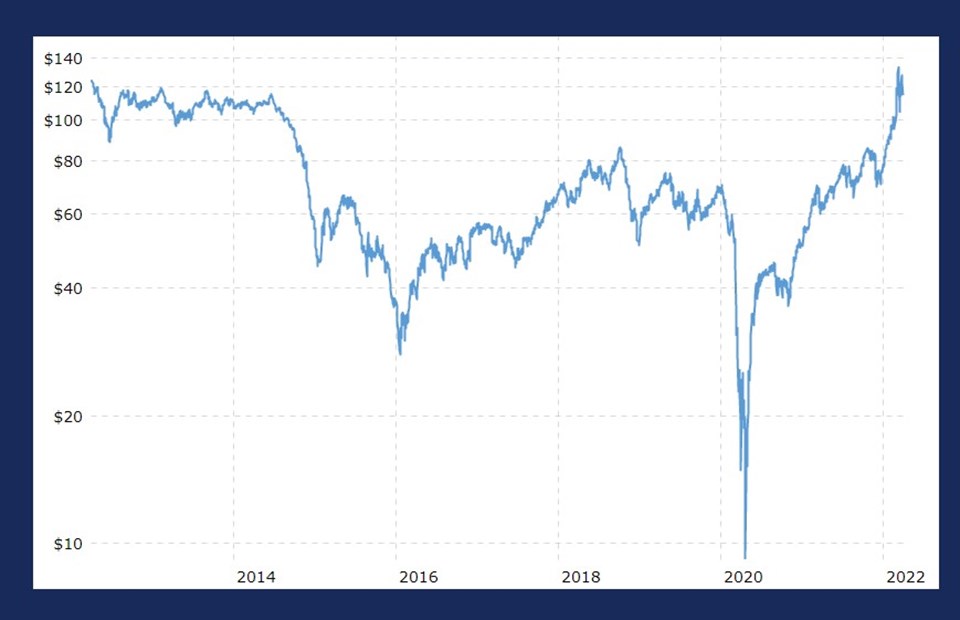 BRENT OIL 10 YEARS OLD GRAPH
HOW MANY LITERS OF BRENT OIL IS A BARREL?
According to the data on the CMB website; One barrel of oil is equivalent to 42 gallons of crude oil (159 liters).
One barrel of crude oil can produce 19.6 gallons of gasoline, 10 gallons of diesel and heater fuel, 4 gallons of jet fuel, 1.7 gallons of heavy fuel oil, 1.7 gallons of LPG and 7, 6 gallons of other derivatives.
Not all flocks are equivalent.
IS THE GLOBAL OIL CRISIS REPEATED? / VIDEO NEWS