Brent oil How many dollars?
Another drastic effect of recession fears was seen in oil.
After employees from the energy sector in Norway announced they would go on strike, it was interesting to note that oil fell sharply despite growing supply-side concerns.
The nearest barrel price of Brent oil futures rose 1.4% to $ 104.18 a barrel, taking some of its losses in early trades, after falling 9.5% yesterday to its lowest level in. two and a half months due to concerns that global economic growth would slow demand.
barrel of Brent oil It is trading at $ 104.45 in international markets.
The contraction in the world supply of oil and concerns that the contraction may continue to increase have had an effect on the rise in prices.
Former Russian President Dmitriy Medvedev said yesterday that Japan's proposal to reduce the price of Russian oil to around half its current level will result in a significant loss of oil from the market and from prices per barrel. Over $ 300 to $ 400 can extract put on guard.
The Norwegian government announced that it had taken action to resolve the wage dispute between oil and gas workers and employers and that the matter has been delegated to an independent council. Although the aforementioned move ended the strike, it was estimated that daily gas exports would decrease by 56% as a result of the strike, causing 341,000 barrels of oil to be withdrawn from the market.
On the other hand, recession fears and inflation uncertainties continue to suppress prices around the world, especially in the United States. Experts therefore predict that the current rise in oil prices will be short-term.
On the other hand, it was announced that Mohammed Sanusi Barkindo, secretary general of the Organization of the Petroleum Exporting Countries (OPEC), has passed away.
Nigerian National Petroleum Corporation (NNPC) group executive director Mele Kyari said Barkindo passed away yesterday at 11pm, in his post on his Twitter account: "It's a great loss to his family, NNPC, our country. , Nigeria, OPEC and the entire energy sector. The funeral is a great loss. Details on the ceremony will be announced shortly. " used phrases
It is stated that technically the range of $ 105.36 to $ 106.74 in Brent crude oil can be seen as a resistance and the range of $ 103.05 to $ 102.12 as a support zone.
WHAT IS BRENT PETROL?
It is oil that drives the world oil market. Also known as London Brent or Brent Blend. Referred to as "Brent Goose" by the issuing company Shell, it contains 0.37% sulfur, which makes Brent Petroleum in the "sweet oil" class, which is easier to process.
For refineries that process crude oil, it is easier to produce low-sulfur gasoline or diesel, i.e. sweet oil. The oil extracted from this region is sweet and light. Therefore, it is easy to refine and therefore suitable for the production of gasoline and diesel. It also facilitates direct shipping to remote areas by sea as it is shipped offshore.
For the price of oil, it matters where it comes from and which region it is extracted from. Cheaper and faster production is more in demand. There is also a difference between the price of oil extracted from the sea and that extracted from the land.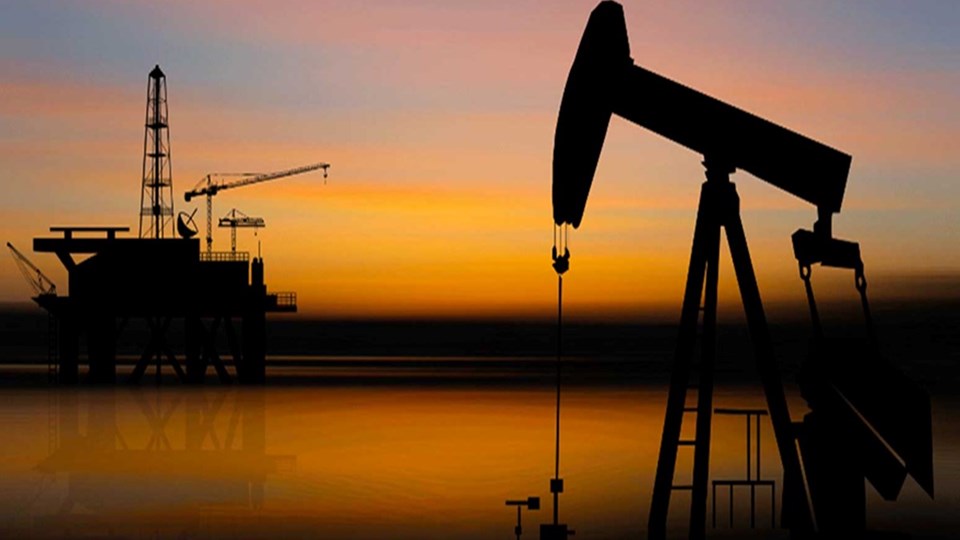 The types of crude that are accepted as benchmarks are WTI (Western Texas Intermediate), Brent and Oman, WTI oil is traded on NYMEX, Brent oil is traded on ICE, and Oman oil is traded on DME. WTI is the name given to oil extracted from Central America, Brent oil from the North Sea and Oman oil from the Middle East.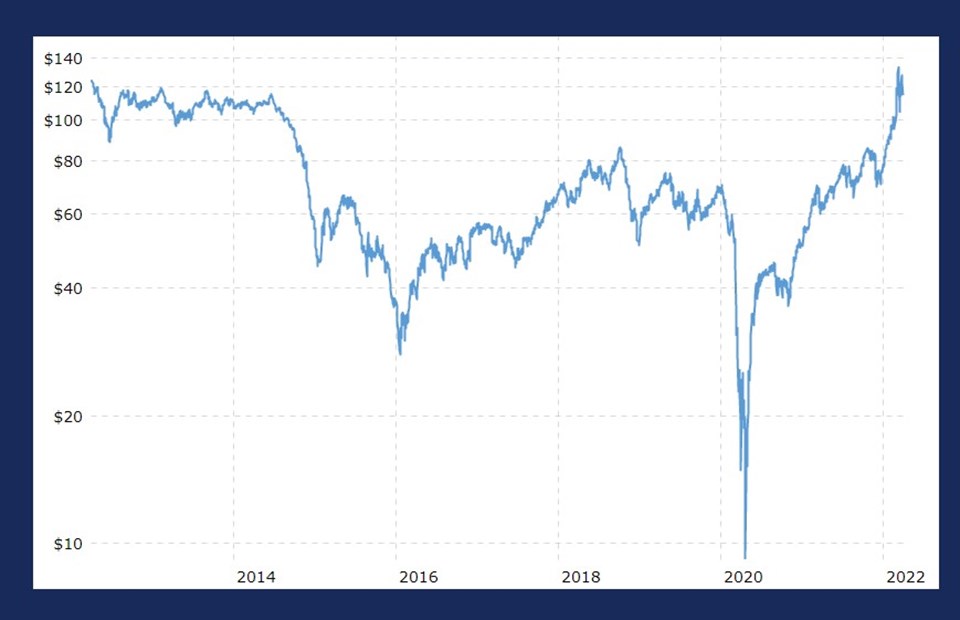 BRENT OIL 10 YEARS OLD GRAPH
HOW MANY LITERS OF BRENT OIL IS A BARREL?
According to the data on the CMB website; One barrel of oil is equivalent to 42 gallons of crude oil (159 liters).
One barrel of crude oil can produce 19.6 gallons of gasoline, 10 gallons of diesel and heater fuel, 4 gallons of jet fuel, 1.7 gallons of heavy fuel oil, 1.7 gallons of LPG and 7, 6 gallons of other derivatives.
Not all flocks are equivalent.
IS THE GLOBAL OIL CRISIS REPEATED? / VIDEO NEWS