10 entrepreneurs who have successfully completed the mobility acceleration program jointly prepared by the global technology brand Togg and the technology and innovation base Bilişim Vadisi, started with the aim of creating an open and user-oriented mobility ecosystem in Turkey, yes are presented to investors.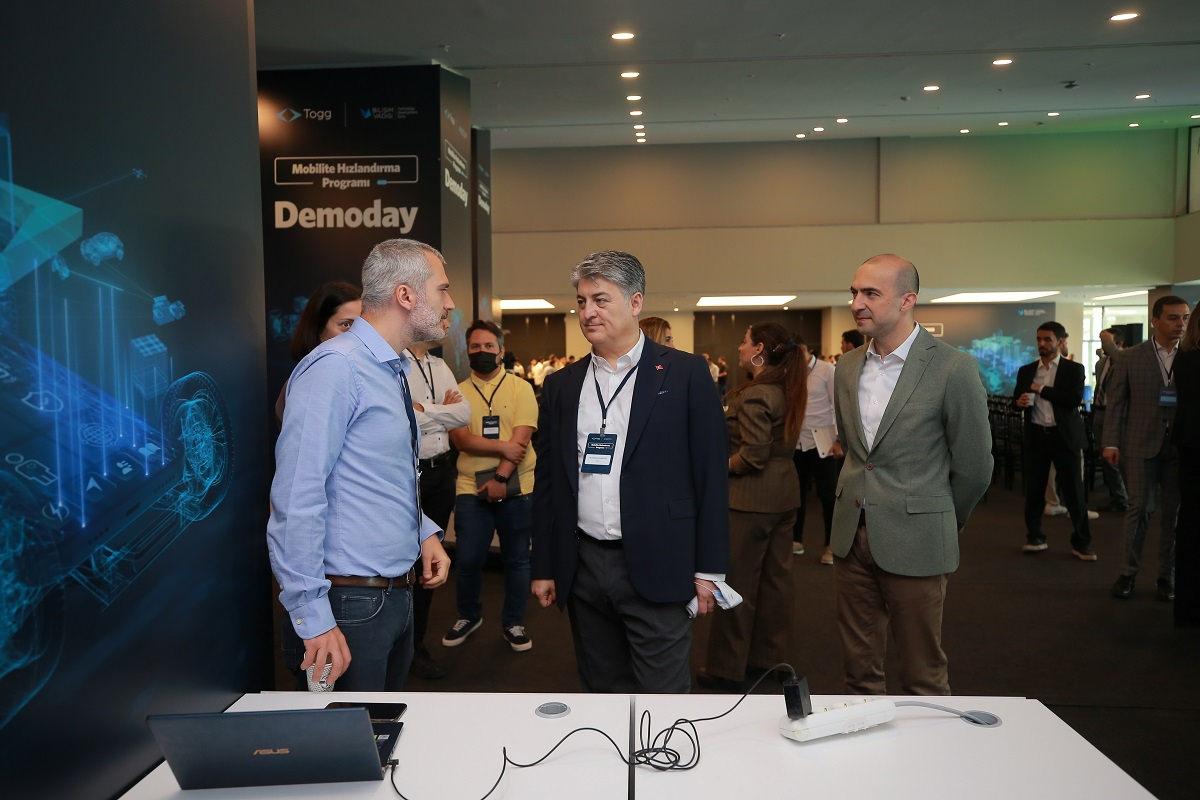 At the Demo Day held in the Informatics Valley with the participation of Mehmet Fatih Kacır, Deputy Minister of Industry and Technology, the entrepreneurs tried to evaluate investment opportunities.
2022 surprise at the TOGG! The parliamentarians lined up
The Mobility Acceleration Program, launched on 6 April, in collaboration with Togg and Bilişim Vadisi, has been completed to guide entrepreneurs who will shape the future mobility ecosystem in Turkey in issues such as mentoring, financial and legal advice, follow-up projects -up support and incentives for research and development.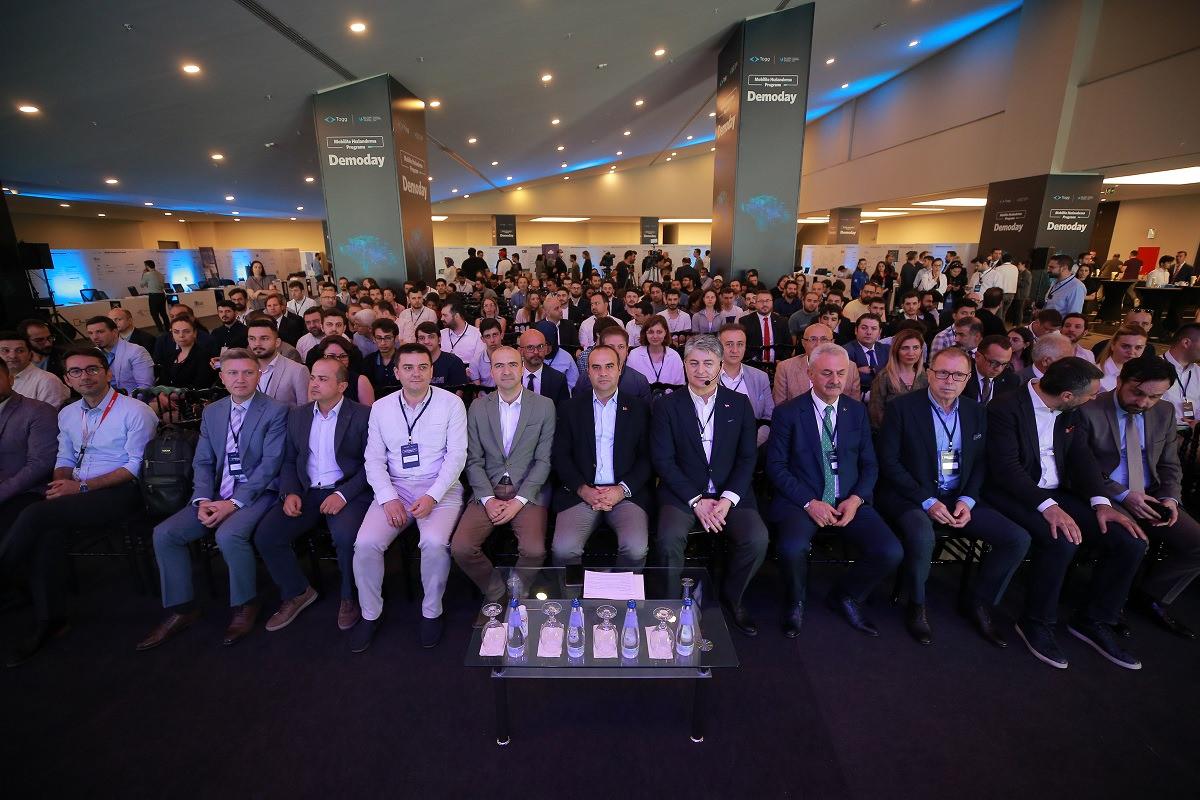 At the Demo Day held in the Informatics Valley with the participation of the Deputy Minister of Industry and Technology Mehmet Fatih Kacır, 10 entrepreneurs who successfully completed the program presented themselves in front of the investors and tried to obtain investments for their initiatives.
We are alongside all those who say "I have an idea, I want to make it green"
Speaking at the event, Deputy Minister of Industry and Technology Mehmet Fatih Kacır, " Our target is Turkey, which occupies a stronger place in the new mobility ecosystem " saying, he said:
" Two years ago there were no technology startups, unicorns, that passed the valuation of one billion dollars in our country, but today we have six Turcorns, Turkish unicorns. Undoubtedly, the steps we have taken over the past 20 years, our strongest ecosystems of manufacturing, research and development and innovation are the most important architects of this success. Together with all the steps we will take in line with our roadmap, we will make our country a center of attraction for researchers, entrepreneurs and investors, offering new high-tech products and solutions. We want to create new success stories, Turcorns, from our country's entrepreneurial ecosystem. For this, as a Ministry, we will continue to implement new projects and support mechanisms. In short, we will stand by anyone who says, 'I have an idea, I want to make it green.' "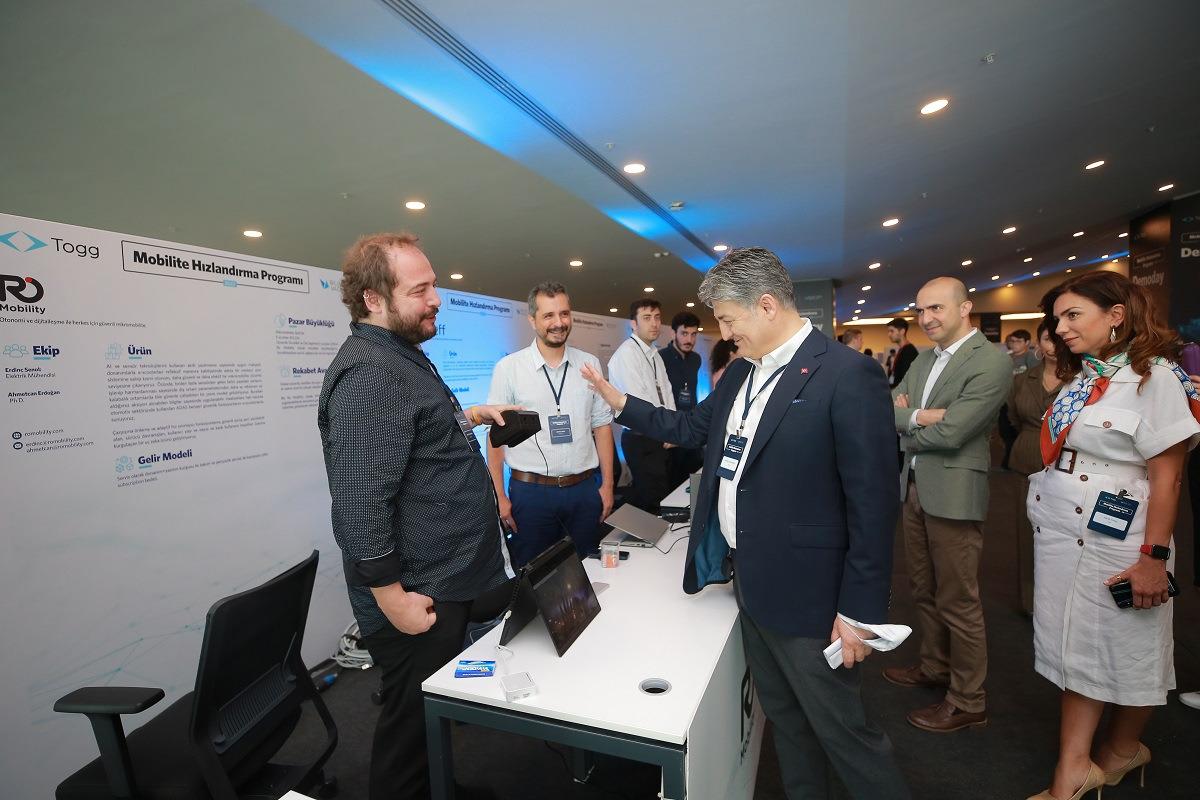 "We are the only application platform of Turkey's mobility ecosystem"
Togg CEO M. Gürcan Karakaş stated that the mobility acceleration program, prepared together with Bilişim Vadisi, was successfully completed and said:
"We are the only application platform of the mobility ecosystem that is truly rare in Europe and the only one in our country. We prepare our business partners who work with us for global competition and enable them to reach global dimensions, so that they have the potential to settle first on the radar and then on investor focus.
We provided 8-week intensive technical mentoring to 47 people selected from more than 850 entrepreneurs who applied under the program. We have provided training support on many topics from mobility to big data, from blockchain to cybersecurity, from artificial intelligence to gamification, from lightweight materials to sustainability, from smart grids to energy solutions from industry leading trainers and experts. We provided access to application platforms so attendees could test their products and bridged the gap between investors and startups ready to receive investment. We look forward to seeing the concrete results of this program, which we have launched to expand our country's mobility ecosystem, and to work with entrepreneurs with whom we can shape the mobility ecosystem of the future. "
"We support the entrepreneurial ecosystem in high technology"
Informatics Valley CEO A. Serdar İbrahimcioğlu said that with the Mobility Acceleration Program, entrepreneurs have the opportunity to commercialize the products they have developed and have also benefited from the supports of the Business Center infrastructure. Ibrahimcioglu, In this program, which is an important pillar in the creation of an entrepreneurial ecosystem in the field of mobility, we have focused on increasing the technological readiness of the operational processes of companies and on increasing the technological levels of products. The program also served as a platform that brought together potential clients and entrepreneurs. The stakeholders and initiatives that came together during the program established stronger relationships with each other and laid the foundation for working together on possible projects. We will continue to support the entrepreneurial ecosystem in the field of high technology for an original, innovative and sustainable value creation ". She said.
SOURCE: NEWS 7
.