It prompted eBay, which suffered pressure from profitability due to competitive conditions in Turkey, to end its Gittigidiyor operation. Competition is expected to get tougher after the 20-year-old brand retires from the scene
As the growth of Turkey's ecommerce market continues with multi-channel shopping after the pandemic, global players who can't keep up with the game are saying goodbye to the market. It has been announced that Gittigidiyor, one of the oldest e-commerce startups in the Turkish market, will be closed from eBay. eBay bought 93% of Gittigidiyor, which has a history of over 20 years, in 2011 and all of its shares in 2016. When it was announced that such an established brand would be leaving the game, the reasons behind the decision began. to be discussed.
INCREASED COMPETITIVE EFFECT
While eBay officials attribute the reason for the closure to competitive market dynamics, the global and local contraction of the e-commerce market after the pandemic is argued to have increased the pressure on profitability. After all, eBay has been feeling the pressure of profitability for many years. Before eBay ended its business operations in Turkey, its global situation was also not very bright. eBay could not respond to the growth figures and innovative approaches of Amazon or Alibaba, which have grown simultaneously with it and its rivals in Turkey, at the same pace. It has also lost its global appeal. Markets such as Turkey have been the hardest hit by this situation. The closure of the GittiGidiyor business is not expected to materially impact eBay's second quarter or full year results. GittiGidiyor is reported to have contributed 4 million active buyers to eBay at the end of the first quarter of 2022.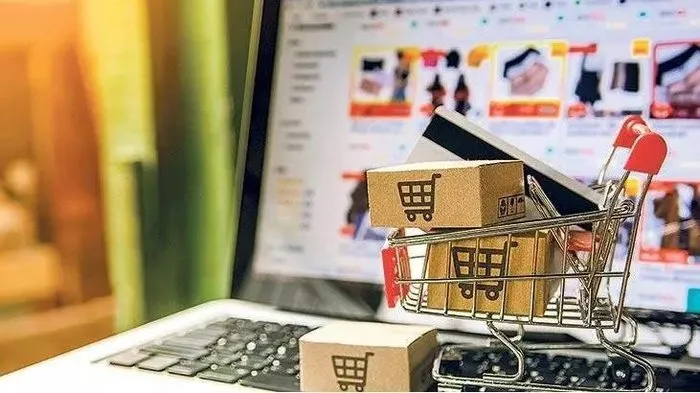 A sad farewell from the founder
Serkan Borançalı, one of the founders of Gittigidiyor and currently one of the founding partners of Getir, pointed out that it was a sad goodbye for him in his Twitter post. Borançalı said in his message: "Besides naming it, it was very important that the ecosystem survive in terms of health. My dear Gittigidiyor, you have made infinite contributions to Turkish e-commerce, you will always remain in my memories." farewell to Borançılı, stressed the hard work that the first safe steps for e-commerce have been taken. The applications that emerged in the conditions of Turkey and which have found different areas of use in the world have been an important experience.
BEFORE MARCAPHONIA
TURKEY The e-commerce industry has seen similar results, with the exception of Gittigidiyor. Markafoni, whose majority stake of 71.2% in 2011 was sold to South African group Naspers for about $ 270 million in 2014, was announced to end its operations on June 30, 2017. Thus, after 5 years, Gittigidiyor .com said goodbye to the ecommerce ecosystem. It should not be forgotten that Markafoni was sold for a price of 15 million dollars.
***
ANY OTHER INVESTOR MAY PURCHASE THE BRAND
Startups specialized in investment figures and research on ENTREPRENEURIAL ecosystems. Watch founder Serkan Ünsal assessed the developments as follows: "There are many reasons behind the closure of Gittigidiyor, but if we look at it from an investment and funding perspective, one of its competitors has invested nearly $ 2 billion in last 2 years, and another competitor bought a decacorn. Considering he hasn't been making a profit in years, he needed funding every year and the only place he could get it was eBay. I think eBay has several options ahead of him. Before. all in all, he could have funded a few more years and tried to make it profitable, but considering the exchange rate, he wouldn't have been able to get his money's worth for many more years. Another option was to sell company completely. Considering that the company still has over 25 million visitors, this option would have been a good option. The last option was to stop further f financing and close the company. I think the effects of the last option on the sector will not be too bad. First, many well-educated people will not join companies and will create their own business. I think most of them will be successful because this type of entrepreneur is well equipped. So they should be positive and see this as an opportunity. Finally, considering the brand is very strong, I just think someone will be able to buy the brand in the next few weeks. "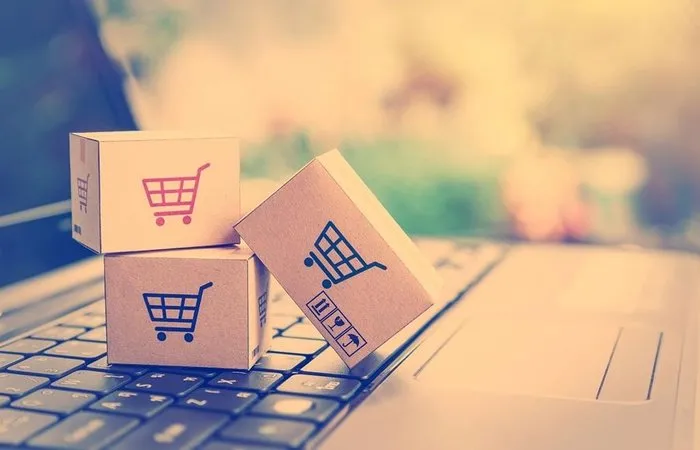 MASSIVE BIO'S NEW INVESTMENT GOAL IS $ 30 MILLION
By combining the most appropriate treatment method for cancer patients and the closest clinical research center, Massive Bio is preparing for its new round of investments.
BIOTECHNOLOGY Massive Bio, the only company in the industry with an artificial intelligence program focused on oncology, is the only company that unites cancer patients with clinical trials, regardless of where they live in the world and under what economic conditions, and which unites technology, big data and service in a few hours.
THE OBJECTIVE IS GROWING
When cancer patients enter their information into the system, Massive Bio's artificial intelligence algorithms match patient data to the most appropriate treatment method and nearest clinical research center. Massive Bio, which closed its Series A tour with $ 9 million and is based in New York, is embarking on a new investment tour to continue its growth. Massive Bio, which received a $ 9 million investment in the Series A investment tour carried out in late May with the joint leadership of Revo Capital and PaigeAI board chairman Kenan Turnacıoğlu, and additional participation from the German institute. for development funding DEG – Deutsche Investitions- und Entwicklungsgesellschaft mbH, raised $ 15.8 million from its tours. The company's new goal on the Serie B tour is $ 25-30 million. Massive Bio Co-founder and CEO Dr. Selin Kurnaz said the Series A investment is primarily used to expand the company's global operations, intensify its marketing efforts, and develop new products supported by big data, while investing Series B will focus on optimizing existing markets and core business areas with organic and inorganic growth options, stating it will be used to reach more patients.
TARGET OF 100,000 PATIENTS
Massive Bio operates in 12 countries, in particular in the United States, Canada, France, Germany, Italy, Spain, Romania, Poland, Israel, Greece, Brazil and Turkey, through offices, clients or partnerships, and wants to expand its range of action to 19 countries in no time. Massive Bio, which has more than a thousand clinical research centers around the world and collaborates with 26 pharmaceutical companies, has 74 employees. Massive Bio, which has reached more than 60,000 patients in combination with clinical trials, aims to reach 100,000 cancer patients by spreading to 19 countries with the "100K Cancer Clinical Trials Singularity Program" announced in 2021.
***

AKM AND BEYOĞLU CULTURE WIFI ON THE ROAD EXPERIENCE
Türk Telekom offers free Wi-Fi service at the Atatürk Cultural Center (AKM) and Beyoğlu Culture Road, so that art lovers can experience innovative technologies.
TÜRK Telekom offers free Wi-Fi service at the AKM and at the places of culture and art within Beyoğlu Culture Road to offer visitors a safe and quality Internet experience. As the main supporter of the Atatürk Cultural Center, Türk Telekom brings together the possibilities of technology with art lovers. All art lovers who visit the AKM and the places of culture and art within the Beyoğlu Culture Road will be able to benefit from the WiFi service of Türk Telekom indefinitely, regardless of the operator.
INFRASTRUCTURE PROVIDED
Ümit Önal, CEO of Türk Telekom, said: "As the main supporter of the Atatürk Cultural Center, which has a significant contribution and traces in the formation of the Turkish national culture, we provide the entire communication and technology infrastructure of this valuable facility, as well as giving our name to the opera house ". Önal continued his words as follows: "We aim to offer visitors pleasant moments and privileged experiences with special events in our entertainment, leisure and experience areas of Türk Telekom in this very special place that combines technology and art. We aim to make all guests benefit from the Internet with the free Wi-Fi service we offer. We will continue to blend art and technology with our end-to-end telecommunication services so that they can experience innovative technologies in Istanbul and Beyoğlu Culture Road. " Türk Telekom's free Wi-Fi service; In addition to the AKM, it will cover a large area on Beyoğlu Culture Road. In this context, all visitors to Mehmet Akif Ersoy House, Tarık Zafer Tunaya Cultural Center, Narmanlı Han, Galata Tower and Galata Mevlevi Lodge will benefit from the free Wi-Fi service.
.