"There is an extraordinary situation in the energy markets right now, which requires extraordinary measures," said the president of the International Energy Agency (IEA) Fatih Birol, and he listed what needs to be done to compensate for the deficit caused. from Russia's oil and gas exports: and natural gas should be placed on the market without delay, consumption in homes should be limited, and nuclear power plant shutdowns scheduled for closure should be postponed.
The president of the International Energy Agency (IEA), Fatih Birol, in his statement before the G7 summit, said that urgent and important measures should be taken against the energy crisis that has hit the world.
Expressing that the next 6 months could be extremely difficult for the world economy, Birol said that oil and natural gas prices could remain "high and volatile" in this process and this could lead to a rapid increase in inflation and a global recession.
"AN EMERGENCY ACTION PLAN MUST BE CREATED"
Stressing that an emergency action plan should be created in the event that Russia reduces or completely cuts its natural gas shipments to Europe, Birol said: "This contingency action plan should include what the restrictions will be. to be applied to industry and residences and, like theirs, the negative effects on economic life will be minimized ". He said.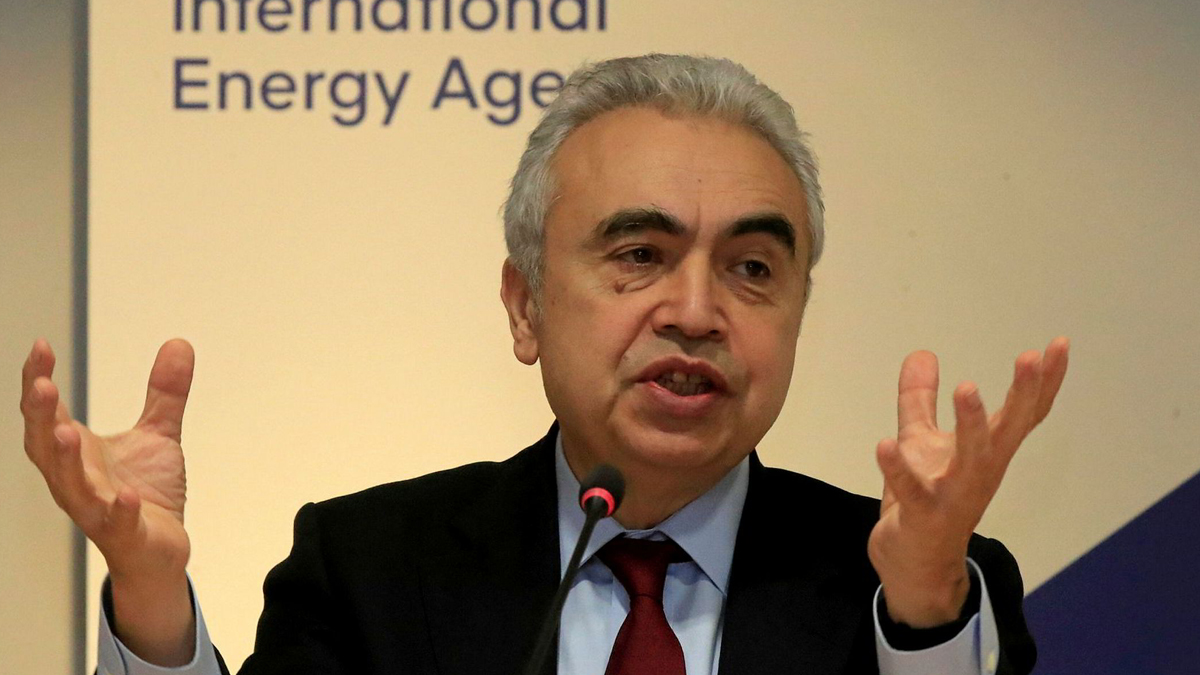 Fatih Birol, President of the International Energy Agency (IEA)
'THE EXTRAORDINARY PRECAUTIONS TO TAKE AGAINST THE ENERGY CRISIS'
Expressing that there are some important steps that can be taken in the short term to alleviate the industry, Birol said:
"Producers of oil and natural gas must release oil and natural gas that they do not have on the market without delay and contribute to the stabilization of the market, especially the large oil producers in the Middle East. Secondly, some planned measures will need to be taken in the field of consumption. There could be practical measures such as lowering 1-2 degrees in the months of the year, or the circulation of cars every two days. Another step could be to postpone the closure of nuclear power plants that are scheduled for On the one hand, existing producers increase oil and gas production and contribute to supply, on the other, measures to reduce demand "Impossible to compensate for the severe drop in exports of a country like Russia, which is the world's largest exporter of oil and natural gas, without taking these measures. There is an unusual situation in the energy markets right now, which requires extraordinary measures to be taken. "
"SOME COUNTRIES AND COMPANIES KNOW THE CRISIS AS AN OPPORTUNITY AND PLAN TO INCREASE FOSSIL INVESTMENTS"
Birol said the measures to be taken against the "global energy crisis", which has its impacts around the world, should not make the climate crisis worse.
"Some countries and companies are planning to increase investments in fossil fuels taking advantage of the crisis. These investments have two risks. The first risk is that if you start these investments in fossil fuels today, the first production will arrive on the market in 5-10 years. later as soon as possible. Thus, the demand for oil or coal will increase. It is an optimistic and risky assumption for these countries and companies to think that this will happen because technological developments, decisions made and will be taken by countries will reduce the demand for fossil fuels. Secondly, the climate risk: if these projects are implemented, it will be almost impossible for the world to reach the zero emissions target by 2050. In this regard, the issue I want to focus on is not delving into another crisis while responding. to this crisis ".
"Coal investments have increased by 10 percent worldwide"
Birol said many countries currently see coal as a solution to ensure energy security.
Stating that according to the latest IEA study, investment in coal has increased by 10 percent worldwide, Birol said: "While everyone is expecting and hoping that interest in coal will decline, we see an increase here. reason for this is the thought that coal will be a solution to security of energy supply. I think you need to think in two ways. At the moment. "Using existing coal plants for a few months in an emergency is a move reasonable and justifiable, but long-term investments in coal are risky in terms of climate, business and profitability. "made his assessment.