class = "medianet-inline-adv">
The new generation technological systems have begun to highlight more the concept of "personal transport vehicle". Currently, many companies are working to make people live their daily lives, as shown in the "Jetgiller" cartoon series. One such company is "Jetson Aero" and this company is developing a personal aircraft called "Jetson ONE". This single-seat aircraft, built on an electric basis, can reach speeds of over 100 km / h with its eight propellers and offers a flight time of over 20 minutes. The model, which is designed to be part of everyday life in areas with open fields, not in cities, can be used much more easily than helicopters, as you can imagine, and does not disturb the environment excessively, especially in terms of noise.
class = "medianet-inline-adv">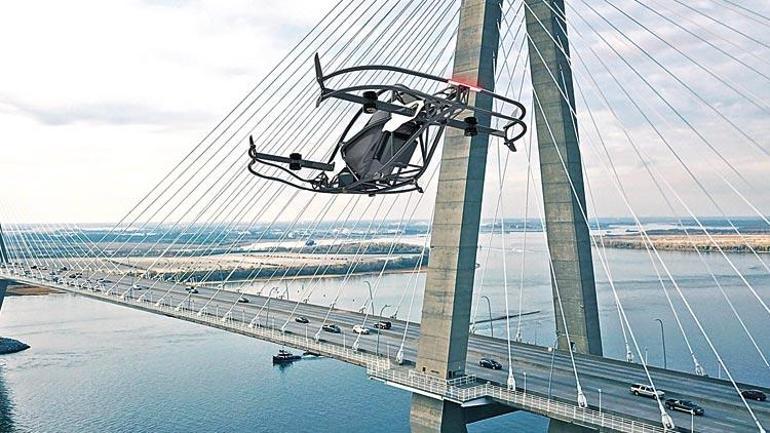 FLYING MOTORCYCLE
The future demonstration aircraft, which the company's CEO used to get from home to work for the first time in recent weeks, is also making a lot of noise as a commercialized option. The personal plane, which was sold in versions slated for 2022 and received many orders for 2023, also looks great for fun weekend rides. The "Jetson ONE", which does not cost as much as the helicopter and is easy to manage in the long run as it does not require constant maintenance, is obviously not the only future member of the personal aircraft. There are also models of "flying motorcycles" in the area, for example. These vehicles, called "motorcycles" due to their body structure and riding positions, have no wheels and are designed only for flight.
800 KM OF SPEED
One of the last to make noise in this regard was the "Speeder" model of the company "Mayman Aerospace". The futuristic flying motorcycle, which is built on eight jet engines, i.e. without an electric base, is designed for many different uses. A cargo version of this model is being developed that will carry packages up to 450 kg at a speed of 800 km / h within a radius of 644 km without a driver. This model attracts attention among options that can be flown much more comfortably than helicopters and can be part of daily life in some regions with open terrain.
class = "medianet-inline-adv">
TEST OF WEARABLE SOLUTIONS
There are also wearable solutions for personal aviation. Many companies have been actively developing "Jetpack" -like flight systems for a long time. The purpose of these systems is not to be a part of everyday life like other means of transport for now. Existing flight suits are extremely complex. These systems are currently being developed primarily for search and rescue, security, investigation and military use. In addition to wearable works that are built on small jet engines and transform people into "Iron Man" as a character in the film, there are also personal planes designed to be ridden like a skateboard. The French inventor Frank Zapata stands out in this respect. The famous name has been testing a personal aircraft called "Flyboard" for a long time. These solutions are not immediate, but after many years they will become a real part of life.
.