In natural gas, the tariff for residential and industrial subscribers and for the production of electricity has been determined, which will be valid in June. In electricity, the residential subscriber rate was increased by 15% and the industrial and commercial subscriber rate was increased by 25%. While the energy crisis experienced around the world has been effective in raising prices, a flash statement came from the President of the Energy Market Regulator (EMRA) Mustafa Yılmaz regarding electricity prices. Stating that for the first time in the history of the world, countries are facing a severe energy crisis, Yılmaz said: "In this process, our government has done everything possible to prevent price increases from affecting as much as possible. consumers. In this way, the sharp increases in energy prices have affected their electricity bills to a minimum. "
"OUR DECISION SHOULD NOT BE CONSIDERED AS A PUNISHMENT"
EMRA President Yılmaz, in his speech at the 14th Industry Assessment Meeting of the Association for Electricity Distribution Services (ELDER), said that the "pristine" global prices of oil, natural gas and coal have had a profound effect on Turkey's net energy importer.
Pointing out that the power outages in Isparta earlier this year were a test for Turkey, Yılmaz said: "We have regretted that this lesson-rich process for the electricity distribution sector has been abused. from some segments and turned into political material without waiting for our investigation process. "Our institution, which acts as it envisages and adopts its motto of no compromise on justice, has done what the law also says in this process. . Our decision should not only be perceived as a punishment by our industry, but it should be evaluated in terms of understanding what happens when the quality of service is compromised. "He said.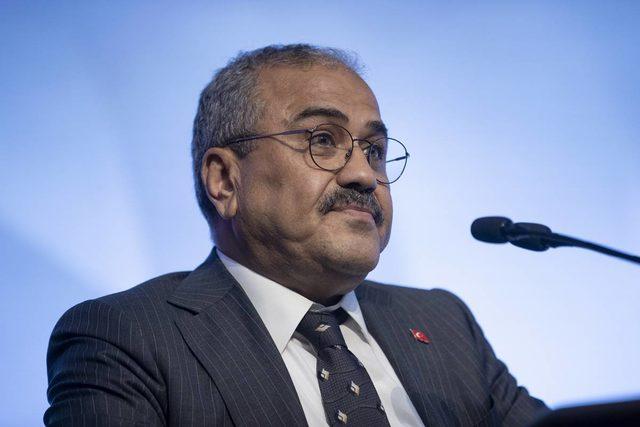 Yılmaz explained that the investment rate of 5-6 companies, especially in investments made last year, remained below 65 percent.
ANNIBAL EXAMPLE
Noting that the valuation process of the companies in question continues, Yılmaz said:
"For us it is absolutely unacceptable not to invest for reasons of cost increases. We are aware of the difficulties, but investments cannot be stopped, the quality of service for our consumers can never be compromised. At a time when the public and our consumers are sacrificing themselves, we cannot allow our industry to evade for one reason or another. Carthaginian commander As Hannibal said, "either we will find a way or we will do a way." We have tried to find a way and we have expanded unit of investment costs for 2022. The unit cost to reduce the impact of the unreasonable increase in investment costs, which is shown as a major barrier to investment. We have made arrangements. We expect our industry to adopt the necessary measures and fulfill their responsibilities without wasting time without hiding behind any excuse.For the first time in the history of the world, countries they faced a major energy crisis. In this process, our government prevented the price increases from being consumed. He did everything possible so that the offenders were not reflected as much as possible. In this way, the sharp increases in energy prices had an impact on the electricity bill to a minimum.
"OUR FUNDAMENTAL GOAL IS TO PRODUCE ENERGY WHERE IT IS CONSUMED"
Yılmaz stressed that one of their main objectives is to produce energy where it is consumed, thus increasing efficiency in technical and economic terms.
Recalling that the most important means used to achieve this goal is unlicensed electricity generation, Yılmaz said: "It is essential that you act with awareness of your responsibility when evaluating unlicensed generation applications, commissioning and How investments work. I want to give a warning here. Some distribution companies create EPC companies and highlight them. It is not acceptable to give signals and create rumors about who can take the capacity, "he said.
CLICK TO RETURN TO THE HOMEPAGE

Central Bank reserves announced! 5 months…

The whole world was waiting waiting! Fed announces rate decision

How much will the national car cost?
.