While the stagnation of the used car market in the first 3 months of the year has given way to business, car prices have increased as the exchange rate and costs rise. The highly anticipated list of used cars announced. The best-selling used cars in May were determined.
According to data compiled by Indicata from the online used car market report, 188,000 764 sales were made in Turkey's online light commercial and passenger vehicle market last month (when vehicles that have been completely removed from the ad are considered sold. ).
While sales fell 1.4% from April, there was a 67% increase from May last year and 29% from the last 3-year average.
Last month, the share of passenger cars in second-hand online sales was 82% and the share of light commercial vehicles was 18%.
THE 10 BEST-SELLING SECOND HAND BRANDS
Volkswagen (VW) has become the most preferred automotive (passenger and light commercial) brand in the online used market with 27,540 sales in May. Renault followed VW with 23,000 464 units and Fiat with 20,000 613 units.
Ford with 18,881 sales, Opel with 9,795, BMW with 9,466, Hyundai with 9,290, Mercedes-Benz with 9,126, Peugeot with 8,530 and Toyota with 7,38 were in the top 10..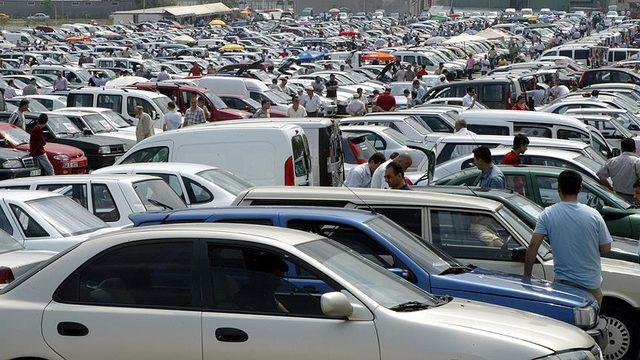 Last month, 76% of vehicles sold in the online second-hand light commercial and passenger vehicle market were produced by the top 10 brands.
PASSAT FIRST IN SECOND HAND SALES
In the online second-hand car market, 154,624 sales were made in May.
The VW Passat became the best-selling model in May with 7,739 units. Renault Clio with 7 thousand 267 units, Fiat Egea with 6 thousand 233 units, Renault Megane with 6 thousand 23 units, Ford Focus with 5 thousand 378 units, Toyota Corolla with 4 thousand 406 units, VW Polo with 4 thousand 122 units, Opel Astra with 4 thousand 3 units, is it was followed by VW Golf with 3,000 970 units and Renault Fluence with 3,000 350 units.
The 10 models in question represented 34% of total passenger sales.
DOBLO FIRST IN SECOND HAND LIGHT COMMERCIAL
Last month 34,000 138 units were sold in the online second-hand light commercial vehicle market. The Fiat Doblo was the best-selling light commercial model in May with 4,905 units, while the Ford Transit / Tourneo Courier was ranked second with 4,295 sales and the Fiat Fiorino was ranked third with 3,921 sales.
These models were followed by VW Caddy with 2,641 units sold, Ford Transit / Tourneo Connect with 2,533 units, VW Transporter with 1,872 units, Ford Transit with 1,494 units, Renault Kangoo with 1,409 units, Peugeot Partner with 1,161 units and Citroen Berlingo with 968 unit.
The 10 models in question represented 74% of total light commercial vehicle sales.
FASTEST SOLD PEUGEOT
While the average selling rate in the Turkish market was 22 days in May, Peugeot was the best-selling brand with 19 days.
The slowest brand was Mercedes-Benz and BMW, with a sales rate of 29 days.
EVERY DAY THEY ANALYZE MORE THAN 450,000 DATA OF THE VEHICLE USED
The AA report states that Indicata, a set of business intelligence that is recorded as a combination of machine learning, artificial intelligence and big data, analyzes more than 450,000 second-hand vehicle data daily by scanning the online used car market in Turkey.
According to the news, the report's sales figures are based on advertising data from more than 40,000 institutions and organizations engaged in the second-hand trade in the online market. These include directory sites such as sahibinden, Arabam, Letgo, and VavaCars, as well as second-hand corporate websites of OEMs, institutions, and platforms such as Leaseplan, Intercity, and Otokoç.
The figures do not contain data on individual vehicle advertisements.
Institutions engaged in the second-hand trade on the online platform are withdrawing the advertisements of the vehicles they offer for two reasons. First, it reviews the vehicle prices in the announcement based on changing market conditions and publishes the announcement again. Indicated also monitors when the aforementioned advertisements are republished.
Second, the trading institution withdraws from the ad because it has sold its broker and publishes an ad for a broker it will resell. This second group of vehicle listings, ie vehicles completely removed from the list, are considered "for sale". (AA)
CLICK TO RETURN TO THE HOMEPAGE

These words will shock anyone who wants to buy a car

Minister Nabati announced this on Twitter

Unprecedented increase of the second hand!
.