class = "medianet-inline-adv">
The decision that Doblo, the best-selling light commercial vehicle in Turkey, will be produced at Stellantis' Vigo plant in Spain by the end of 2022, marked last week. Early reflections in Turkey were that Doblo was "lost" in Spain. In the news that was reflected in the world press, it was pointed out that Stellantis and Tofaş failed to reach a consensus on the end of the Doblo production and on the new models. In fact, Tofaş's KAP statement also revealed some gray spots.
The company announced in 2020 that Doblo production would continue until 2022. This decision paralleled the Spanish decision made by Stellantis. However, Tofaş's latest statement to the public disclosure platform revealed that it intends to continue production for another year, namely to produce Doblo until the end of 2023, due to high demand in export markets. So why did Stellantis attract Doblo to Spain? With this decision, has Tofaş delivered one of its most produced and profitable models ahead of schedule? The Tofaş officials we spoke to said it was not a "tear" and that it was a step taken in line with Stellantis' global manufacturing strategy.
class = "medianet-inline-adv">
STELLANTIS COMPLETES THE RING
To understand the subject it is necessary to know the partnership structures and follow Stellantis strategies. Stellantis, one of the largest automotive groups in the world, was born at the beginning of 2021 from the merger of FCA (Fiat Chrysler Automobiles) and the French group PSA. Carlos Tavares of the PSA Group has been appointed CEO. Stellantis therefore indirectly has a say in Tofaş, where Koç Holding and FCA Italy Spa are equal shareholders. The Stellantis framework quickly began to pursue policies to reduce expenses and increase efficiency and profitability. For this, the company has focused on joint R&D and joint production expenses. For example, large vans were assembled in Italy, hydrangeas in northern France and Doblo-type light commercial spots in Spain.
And Doblo's departure for Spain is based on this joint production strategy. At the Vigo di Stellantis plant in Spain, the Citroen Berlingo, Opel / Vauxhall Combo, Peugeot Partner / Rifter and Toyota Proace City models are already moving out of the same range. So the vehicles are the same, their faces are different. There remained the only light commercial Doblo of this size, which was under the umbrella of the group and was not manufactured in Spain. With Doblo's decision, Stellantis completed the ring.
class = "medianet-inline-adv">
THE REMAINING QUESTION POINTS
This part explains everything. However, Tofaş's claim that he wants Doblo production until 2023 and the claim that "work and evaluations" continue on the products to be produced in his factory raises some question marks. Because, in a sector that is advancing with long-term plans such as the automotive one, a new model should already have been defined to replace a model. Experts we have already spoken with say that it will take at least 1.5-2 years for a new model to be put into practice in an established factory. In other words, if Stellantis' plan is valid, it is a difficult possibility for Tofaş to start production of a model in early 2023.
class = "medianet-inline-adv">
To better understand the question marks, it is essential to recall the visits to Turkey by Stellantis President John Elkann and CEO Carlos Tavares last year. There are many rumors about visits. There are those who say: "The partnerships have been evaluated" and those who say: "It was not possible to agree on the new model". Of course, these are just claims. However, it is true that the final production date and the new Doblo model plan in Turkey have not yet been clarified. According to the information we have received, this decision will be made shortly with the Stellantis visits taking place in the next period.
WHAT ARE THE MODELS THAT CAN BE PRODUCED INSTEAD OF DOBLO?
First of all, remember that there is no definitive decision and that the strategy of the new model will be clarified in the next period. However, considering the steps taken so far by Stellantis, Tofaş seems to have three paths to go:
class = "medianet-inline-adv">
one- With the Doblo decision, the Fiorino, produced in Bursa, remained the last specific commercial of the Fiat brand. Therefore, it may be possible to renew the Minicargo Project and include other brands under the Stellantis umbrella in Bursa within the Minicargo as part of this new strategy.
2- The Vigo plant in Spain, where Stellantis will also transport Doblo, is of particular importance for Turkey. Most of the sedan models (Peugeot 301, Citroen C-Elysee) produced in this factory have been mainly exported to Turkey for years. As production of these sedans draws to a close, a Stellantis sedan could arrive at the Tofaş plant. Perhaps an "Agea" co-production sedan can be produced in Turkey.
class = "medianet-inline-adv">
3- A surprise vehicle model could be produced that we have never heard of before, or the entire production of a well-known model could be transferred to the Tofaş plant.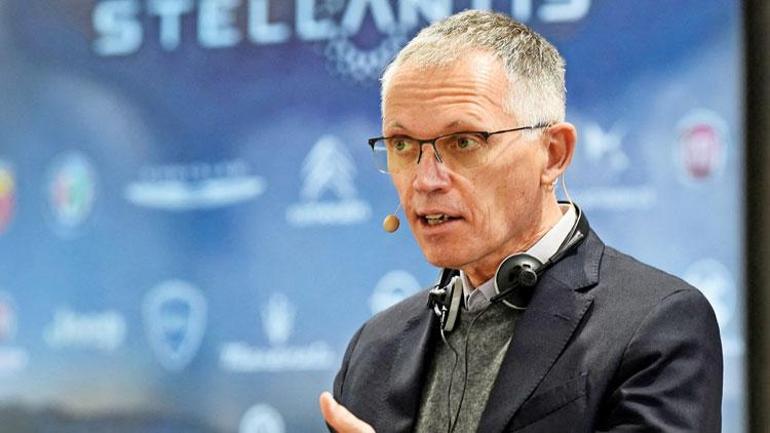 TAVARES: WE WILL HAVE OTHER PLANS
Evaluating the decision to have Doblo production in the factory in Spain at a meeting in Germany last week, Stellantis CEO Carlos Tavares stressed that they see profitability as the key to sustainability and that Doblo's transition to a common platform should be evaluated in this context. According to the news on Autoticari.com, Tavares said: "Although the plans have not yet been clarified, we will have other plans with our business partners."
.